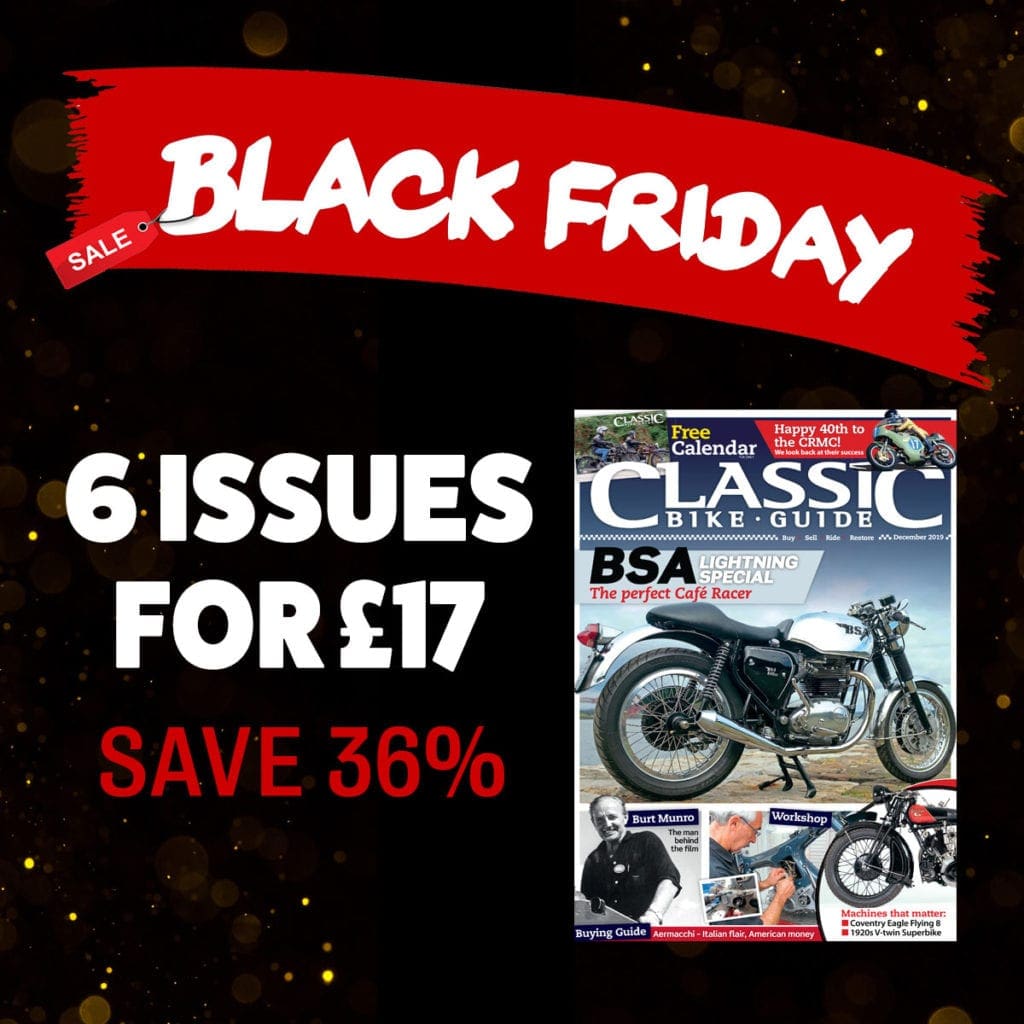 Bag a Black Friday bargain and subscribe to Classic Bike Guide magazine for only £17! That's a MASSIVE 36% saving!
Classic Bike Guide, the ultimate classic motorcycle magazine featuring iconic bikes spanning more than a century from all around the world, is offering a huge discount on subscribing to your favourite magazine – for this weekend only!
Every month we include in-depth features, historical reviews, hands-on rebuilds, tech tips, quick spins and riders' lives. Buying a classic? Then start with Classic Bike Guide, because essential buying guides are a big part of what we do, with advice from industry insiders as part of the package – plus there are marque histories and model profiles.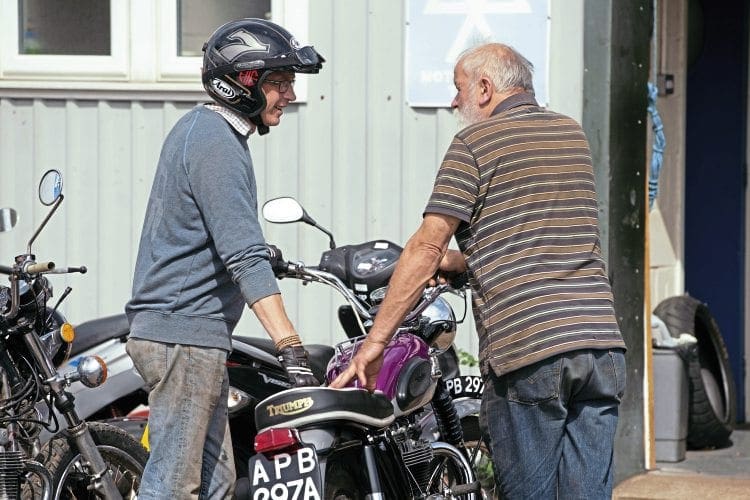 Reflecting the popularity of such machines, we also dedicate pages to concours classics, café customs, brats, bobbers and hi-tech trackers. This is highly recommended reading for all distinguished gentlefolk.
To redeem this superb offer, visit www.classicmagazines.co.uk and click on Classic Bike Guide magazine! Click here to get started.
Comments
comments