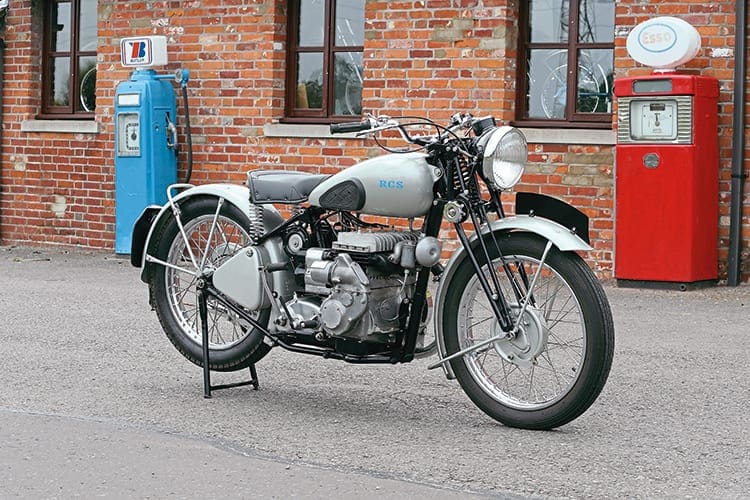 Before the advent of the ubiquitous Japanese four-pot motorcycle engine, the combination of a straight four and two wheels was rare. Rarer still were home-built fours…
WORDS BY ALAN CATHCART PHOTOS BY KEL EDGE
Britain has always had a tradition of building bitzas, aka specials. This was especially popular during the Second World War, when production of civilian bikes essentially ceased, leaving ever more ingenious ways of concocting basic transportation, which moreover used less of the scarce petrol ration to get you about, to become common practice.
But it was in the postwar aftermath that special-building really took off, thanks to the ready availability of ex-War Department (WD) equipment, ranging from spare parts to complete motorcycles, which could be bought for next to nothing as war surplus hardware, often however in pretty poor condition.
Since the export drive dictated that precious resources of metal and plastics had to be directed towards earning money overseas, mainly from America, to rebuild the UK's finances – laid low while helping rid Europe of Hitler – this meant that scarce new machines sold in the home market commanded a price premium, leading several people to pursue building ever more esoteric creations as the most cost effective way of getting about.
Article continues below...
Advert
See the July issue of CBG for the rest of this feature and more.
---
Advert

Enjoy more Classic Bike Guide reading in the monthly magazine. Click here to subscribe.
---