Check out the exclusive CBG Christmas Gift Guide!
Yes, it's that time again. The run up to Christmas can be an extremely stressful time finding ideal gifts for your nearest and dearest. So, we've made your life a hell of a lot easier with our exclusive Christmas Gift Guide! Check out some of these must-haves for classic bikers…
---
1. Tickets to The Carole Nash Classic Bike Guide Winter Classic
Price: from £8.00, ClassicMagazines.co.uk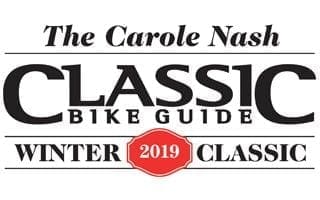 Want to gift your nearest and dearest a trip away? Then, how about a kick-start to the new classic motorcycling year! the Carole Nash Classic Bike Guide Winter Classic takes place on January 5-6 at Newark Showground.
It offers a welcome respite from the hectic holiday season and a chance to get lost exploring the hundreds of stunning classic machines on display.
Tickets available: www.classicmagazines.co.uk
---
2. Resurgence Canvas Motorcycle Riding Shirt
This cool new Resurgence Gear Black Canvas Protective Motorcycle Riding Shirt is stylish, neat, protective and smart, and it's even suitable for scorching hot summers.
It's made with 60% PEKEV coverage to the body, and its lining is quilted faux silk with a padded thermal lining, and there are shoulder, elbow and spine armour pockets, two internal pockets and two external pockets.
Resurgence Gear's Black Canvas Riding Shirt is available in sizes S to 5X-L, and can be found here!
---
3. Six month subscription to Classic Bike Guide for £20!
Price: £20, Classicmagazines.co.uk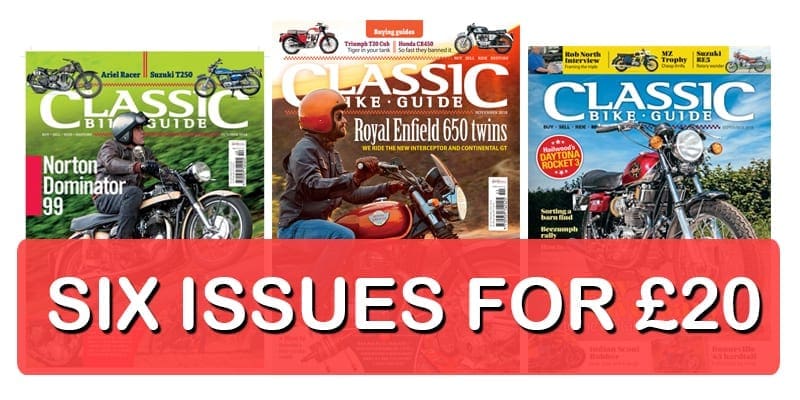 What better gift is there for classic riders than six issues of their favourite magazine? This exclusive offer means you save money and have your magazines delivered right to your door!
Buy – Sell – Ride – Restore… that's Classic Bike Guide in a nutshell. If you own a classic, or are planning to buy one, then everything you need to know is right here.
Take advantage of this Christmas offer now!
---
4. TomTom RIDER 450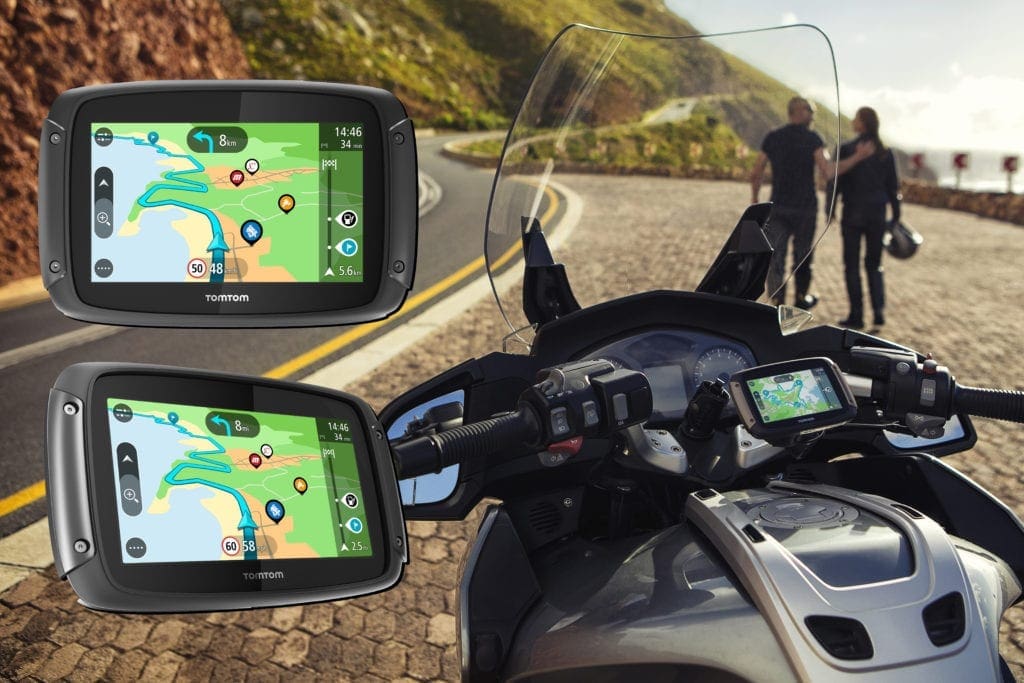 TomTom have just updated their range of RIDER motorcycle sat navs – overhauling and upgrading the software across their range of devices, while delivering their new flagship model, the TomTom Rider 450.
The sat nav allows bikers to discover the most interesting and exhilarating routes to liven up their journeys – offering the chance to choose between 'Windy Roads', 'Hilly Roads' and 'Roundtrip Planning'. It's a clever feature which works surprisingly well in practice.
These include biker meeting points, restaurants and hotels, even biker museums – everything a RIDER needs for the perfect tour. And it also comes equipped with lifetime world maps, live traffic and speed camera alerts – to help keep you moving when out on two wheels. This is now an essential piece of kit in biker arsenal!
---
5. Keep your ride covered with Oxford's 
Waterproof Motorbike Rain Cover!
This Christmas, not only keep your nearest and dearest warm but keep your ride warm and covered too, with Oxford's Motorcycle Cover!
Mantle Motorbike Cover is the ultimate protection for motorcycle outdoor storage. Made of thick premium ripstop 210d Oxford Polyester fabric, improved with PU and Silver coating. It is 100% waterproof, water repellent, dustproof and with UV protection. It's much more cost-effective than the motorbike shelter, motorbike shed and motorbike tent storage while it provides all features and qualities, does not take any additional space and it is suitable for all 4 seasons – winter, summer, spring and autumn. Get yours now!
---
6. Keep the dirt off with Muc-Off Motorcycle Chain Cleaner!
7. Battery Tender Dellran Dual Selectable 4amp Charger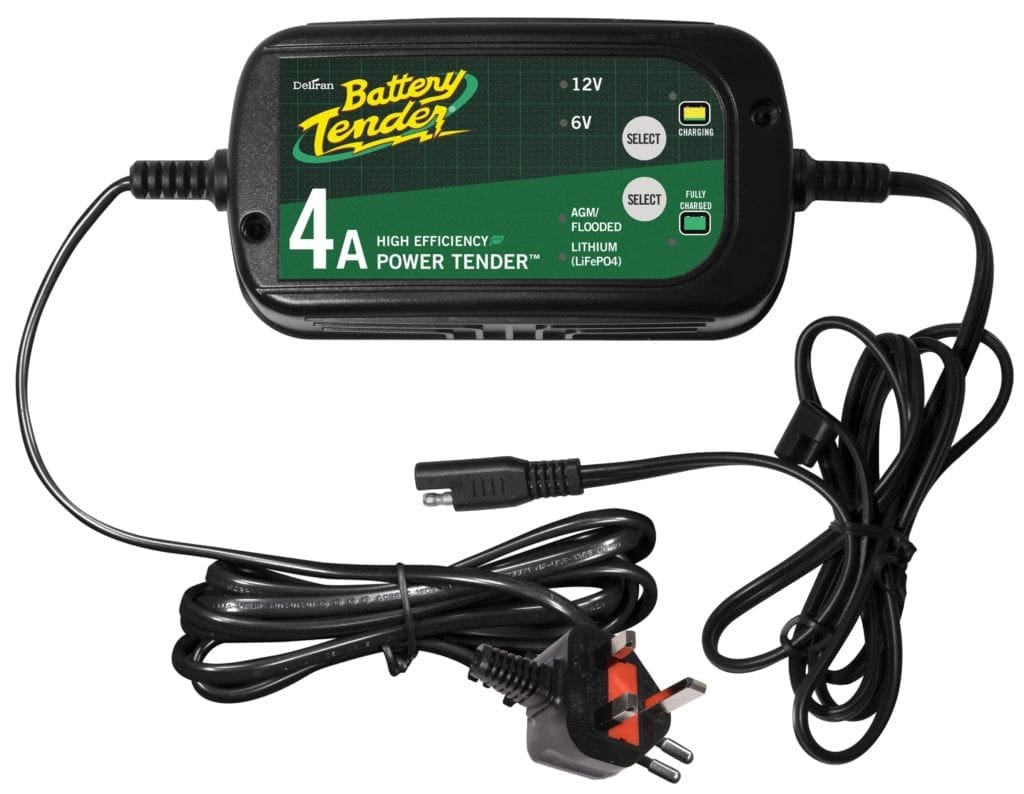 If you're like us and ride old classic bikes as well as modern ones, then you're likely to need to carry out maintenance on both 6v and 12v battery systems – and that's where this dual 6v/12v switchable battery charger system from Battery Tender comes in really useful.
It's a lightweight, compact charging unit designed for use with a wide range of different battery types. The fully automatic microcontroller system constantly updates the charging sequence to provide a smooth transition between the charging steps which makes it very easy to use, especially in small spaces. Click here to buy yours!
---
8. Frank Melling tells all in the rides of his life!
Price: £7.99, or £6.99 for digital bookazine, ClassicMagazines.co.uk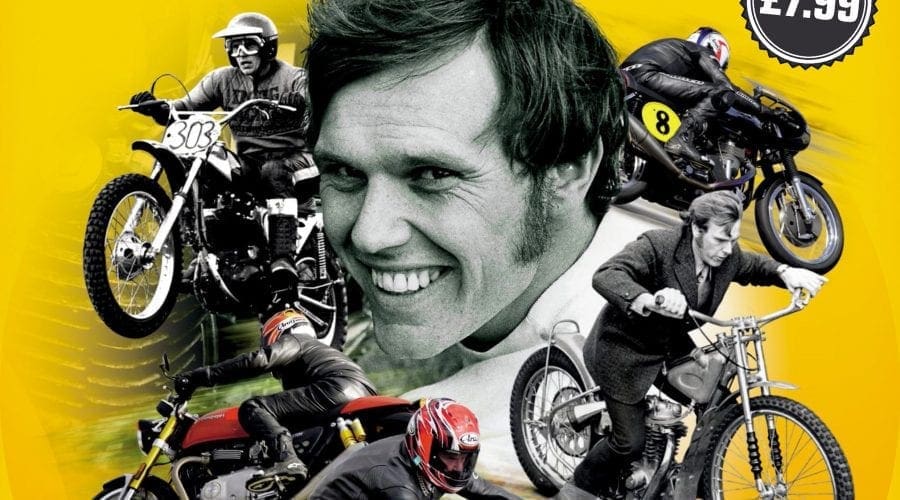 Frank Melling is the one motorcycling journalist who has every t-shirt in the biking world.
From riding the latest Retro bikes to throwing a leg over the legendary eight cylinder Moto Guzzi GP racer or being there the day the gates were closed at BSA, Melling has always had a knack of being at the very centre of the action.
Now he's telling those tales – and many more – in 17 beautifully illustrated chapters, you won't put it down!
Available: www.classicmagazines.co.uk
---
9. Christmas read – sorted, with Guy Martin's new book, 'We Need to Weaken the Mixture'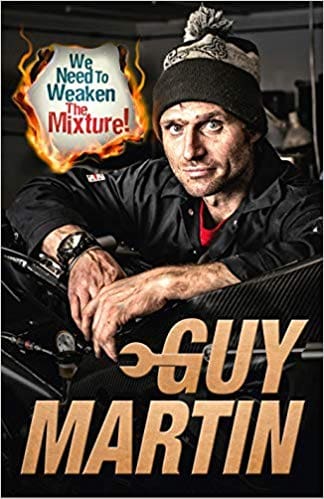 Except for one summer spent sleeping inside a truck in a concrete yard in Northern Ireland, Guy Martin has lived within 20 miles of the Grimsby hospital he was born in, on the 4th November 1981.
But that hasn't stopped the professional truck mechanic from winning multiple international road races, plus scoring fifteen Isle of Man TT podiums. Nor has it prevented him from becoming a regular face on prime-time Channel 4, presenting critically acclaimed documentaries and travelogues, as well as his popular returning series Speed with Guy Martin.
This Christmas you can get hold of his new book, 'We Need to Weaken the Mixture' and celebrate the festive season with the return of the million-copy selling truck fitter.
---
10. Keep your favourite reads together with our embellished binders!
Price: £9.99, ClassicMagazines.co.uk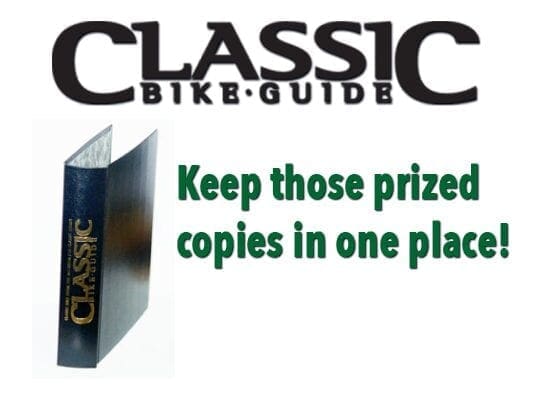 For the perfect bound, square edged, issues. This Christmas, keep those prized copies in one place and in tip-top condition with our smart binders, embellished with your favourite magazines' logo in gold.
The must-have binders easily hold 12 issues safely, and is a perfect gift idea if you want to show off your collections!
Available: www.classicmagazines.co.uk