Zeds always turn heads
Looks, styling, reliability, the Z1 has it all
Words & Photos by Marion Thirsk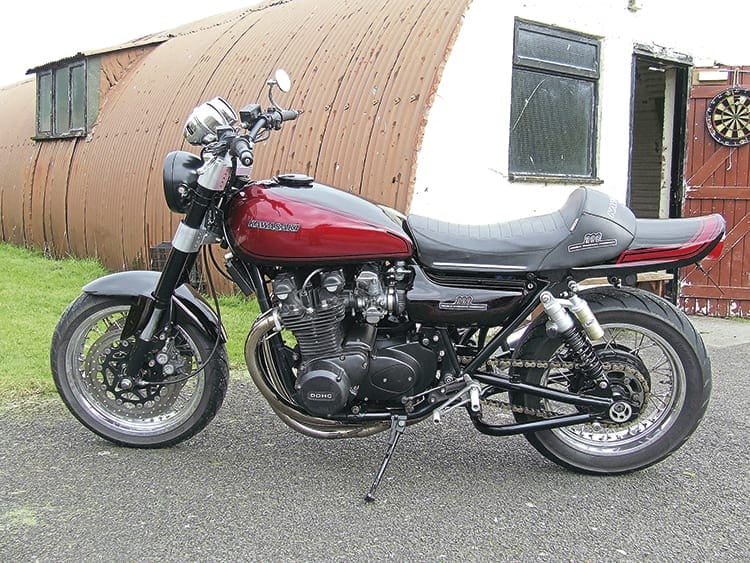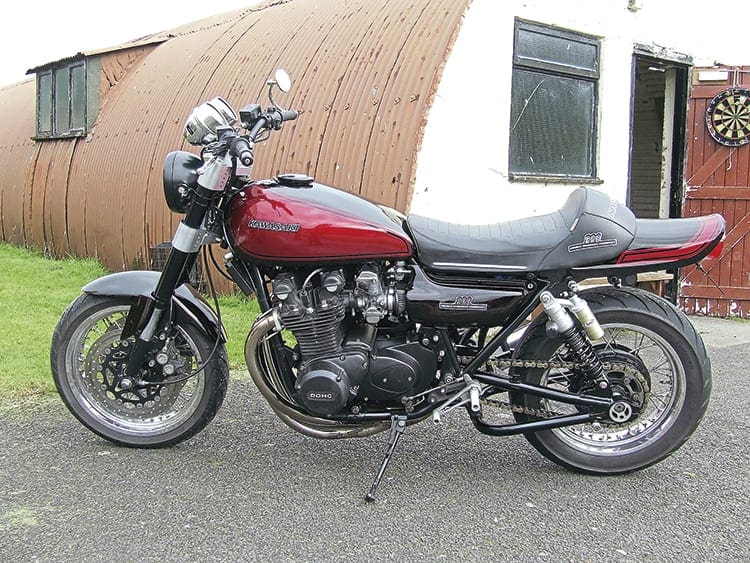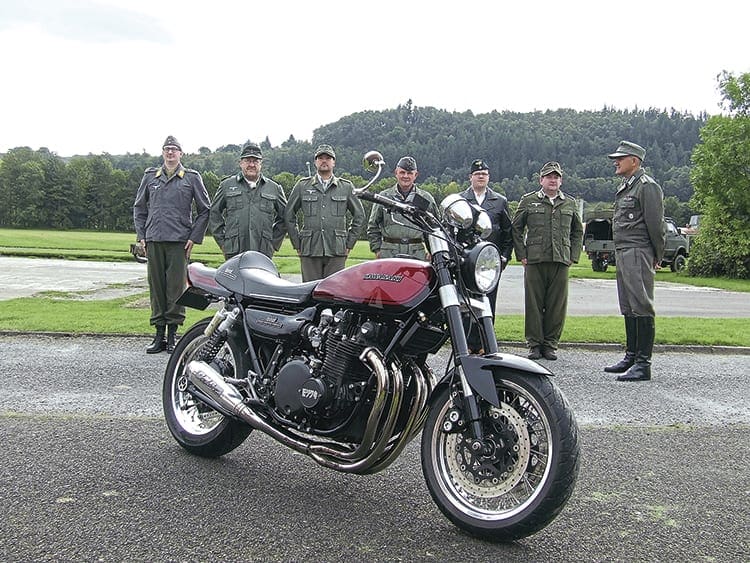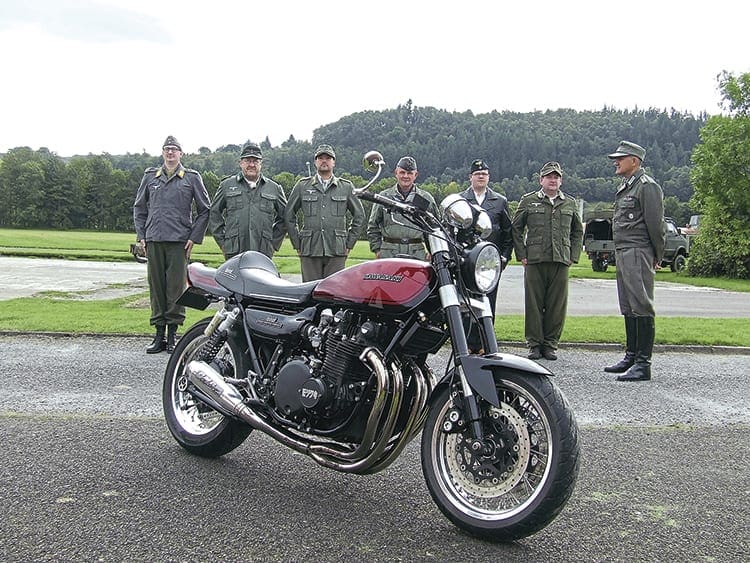 In 1968 Kawasaki was on track with its own 750 when Honda beat it in the race to launch the first true superbike, the CB750. So Kawasaki took some time to beef up the engine, developing and thoroughly road testing its now iconic 903cc Z1, ironing out any issues, before its US launch in 1972.
The sleek styling didn't disappoint, hinting at a machine with smooth acceleration and good handling. The only negative feedback at the time concerned the short lifespan of tyres and chain, perhaps not surprising in a machine with a claimed 81bhp, 125mph potential.
As a reliable, usable classic the Z1 is an attractive proposition. Spares availability is good with an engine generally regarded as pretty much bulletproof and easy to work on. The Z1 Owners' Club of Great Britain and the ROI boasts some members with immaculate, prize winning examples and others who take a more pragmatic approach, enthusiastically modifying, grinding, cutting off or improving anything they can, while still retaining that certain mystique that denotes "Zedness".
The owner of our bike here, Scott, definitely falls into the latter category with a 1973 Z1 that positively oozes the 'Zed' X-factor. Bought around nine years ago he's always liked them, having been in the Z1 Owners' Club for a number of years, previously owning a Z1B and a Z1000R Eddie Lawson replica. Then a friend told him about a Z1 for sale – it was a non-running wreck, so he swithered about buying it, but was advised by a fellow club member that it'd be better than money in the bank.
Having been stored in a damp, windowless shed, the Z1 was covered in rust and bird mess. There were dents in the tank and the seat fell apart when touched. All the chrome was badly rusted, with the forks and shocks totally beyond saving.
Back home, everything was completely stripped in preparation for a rebuild, which turned out to be just as well. When Scott stripped the barrels off the first thing he found was a broken cam chain tensioner. The Z1 still ran and more amazingly was quite quiet, but it is something to be aware of on old Zeds.
Scott replaced all the cam gear, fitting a new cam chain, plus aftermarket cam chain guide wheels and sprocket from Liska. These are solid billet aluminium with a roller bearing rather than the stock rubber roller. He says it might run a bit louder but should last longer. He fitted new valves too, it's still on the standard bores so he put new rings in and got them honed.
Scott didn't initially intend to fit upside down forks but happened to have a pair from an FZR1000RU handy. Having supplied details of the frame and offsets, a set of alloy yokes were manufactured to fit the frame and forks. The forks are shorter than standard and didn't come right to the top of the yokes as the bike would sit too low, so a set of top spacers was made up.
Although Scott's Z1 is heavily modified, it retains the looks and styling which first attracted him. As always the devil's in the detail. Like many specials, a lot of things which aren't always immediately obvious took hours to get right, like the spacing of the discs, which also came off an FZR100RU. Scott's machine sports standard Z1 hubs front and rear, with a standard Z1 rear drum brake. The more modern R1 brakes had to be spaced out to suit the forks and enable fitting. Spacing the rear wheel to suit the ZRX100 swinging arm was also time consuming and necessitated the removal of the rear footpeg hanger loops. Scott has retained these so the frame could always be returned to standard by a future owner if desired.
Read more in the November issue of Classic Bike Guide – on sale now