Rob Davies has always lusted after the unsung hero, Kawasaki's 1100 Zephyr. After having a go, what does he think?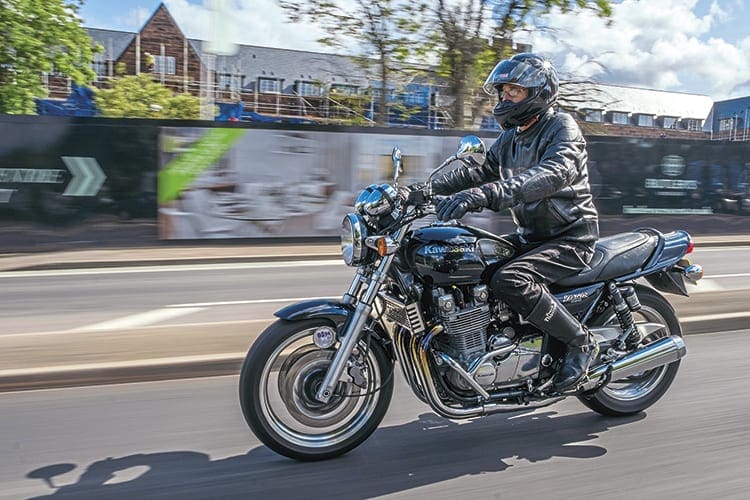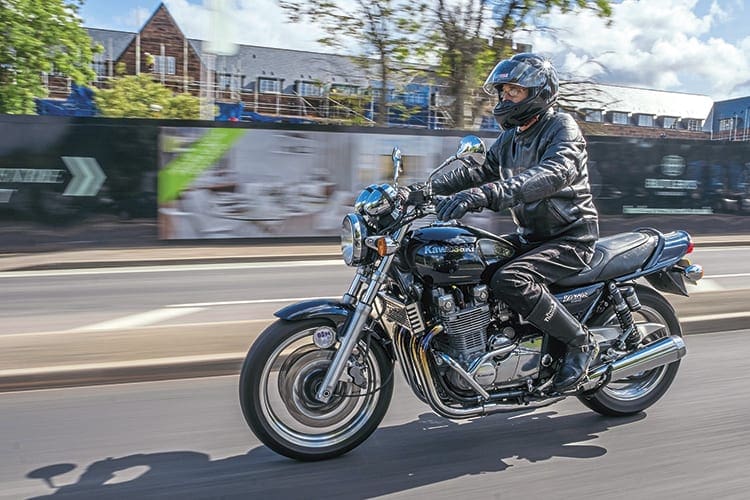 For more content, why don't you like our Facebook page here, or follow us on Instagram for a snippet of our striking pictures!
In truth, I'm at pains to write about this bike. It's one of my favourite machines, a bike that in my humble opinion is far superior in every way to the Kawasaki Z1, the price of which – due to its legendary status – has put it out of the financial reach of most ordinary folk. But I'm also worried that as soon as this piece goes to print, it will help in ruining the availability of the very bike that appears to be notably under the radar of collectors. Or maybe you've noticed it too and are keeping it quiet as well?
Subscribe to Classic Bike Guide and read our magazines online!
The bike in question is the Kawasaki 1100 Zephyr. There were two smaller versions, but we're concentrating on the big boy.
This particular bike has really been lovingly looked after for all its 25 years and 18,500 miles – that's not a lot of mileage for such a big engine, but 'bulletproof' and 'muscle bike' are the well-worn descriptive terms that are so regularly used when it comes to large Kawasakis, and this bike fits both of them. It has rarely required the touch of a spanner and apart from maybe a new tyre, chain and lightbulb, it's pretty much the way it came out of the shop. The chrome is good, the aluminium surfaces (of which there are plenty) and the paintwork are all splendid. Of course, there are a few scratches here and there, but we call that patina now, dear boy, as if we were viewing an 18th century table on the Antiques Roadshow.
For more content, why don't you like our Facebook page here, or follow us on Instagram for a snippet of our striking pictures!
I'm itching to fire-up the motor and get it out on the road, but let's savour the look of the bike and just look at that gorgeous lump of an engine with its enormous polished clutch cover – the whole thing just promises power. Not the sort of power that will win a race, but the sort that is usable on everyday rides. It's the sort of engine that's as happy at 30mph as it is at 130mph.
But can the 1100 Zephyr really be classed as a classic? Only last week I saw a nice example on eBay – a later one with spoked wheels – that went for under three grand! And that's what worries me. When people come to their senses and realise what a wonderful bike this is, the price will surely rise – and it will be all my fault. As Tony hands his keys over to the Zephyr, I sling my leg over the capacious seat to simultaneously feel the weight of the bike and familiarise myself. It's at this point that I have to admit that at five foot nine and with a 31in inside leg, I am Mr Average, but the bike, big and heavy as it is, sits low – lower indeed than the seat of my Honda 650.
Providing a very healthy 92bhp at 8000rpm, the designers of this bike got it all just right, but then of course this bike is the result of 20-something years of proving and improving the Z1 and the later Z1000, so that it really is a pedigree. I flick the side stand up to feel the weight and find that the bike is very manageable. I look closely at the speedo and rev counter and immediately like the style, size and position of the clear fuel gauge that sits between the two chrome-rimmed clocks. It's understated elegance. There is a build quality from this era – the Eighties and Nineties – that rarely exists on today's bikes. New bikes may look lovely when straight out of the showroom, but give them 12 months and with their moulded plastic accessories and faux chrome, they have passed their best. With the Zephyr Kawasaki produced retro, and stylish retro at that, before the word had ever been added to motorcycle usage.
Subscribe to Classic Bike Guide and read our magazines online!
However, the Zephyr is not a sports bike, gutsy and torquey though it is. And unless you decide to put a screen on it – which would totally detract from its naked beauty, it's not a tourer either. It's a bike for the sheer pleasure of getting around on two wheels. It's about time I turned the key, totally forgetting that my week so far has been punctuated with disasters. A week ago the rubber door to the washing machine ripped and we had a flooded bathroom; the next day the boiler packed in – so for six days, we had to do without showers and hot water – not me or my wife's idea of fun. So I turned the key and pressed the start button. The engine came to life – after a fashion – and chugged away, as engines do when they are trying to run on just three cylinders. I took my lid off and Tony and I looked at each other with that 'Oh no' look. I revved the bike a few times – everyone's first idea of curing a problem – thinking that a few more turns of the throttle would do the trick and the misbehaving engine would start running smoothly. It didn't, so we started to go through that mental procedure of figuring out what the problem was.
In the interim, here are a couple of features about the Zephyr that you may not be aware of. Firstly, all Zephyr frames received a nice mild smoky grey metallic finish from new. It looks lovely if the one you purchase has a frame in a reasonable condition. But if the frame requires repainting and you deeply desire it to be the real McCoy, then you will have to find a really talented painter to get even close to the original factory finish, as paint codes are not available.
Secondly, every Zephyr has two spark plugs to each of the cylinders. It's an efficient system. Of course, this means that when it comes to buying a new set of plugs, they will be twice the price. But when it comes to analysing engine problems, you can pretty much discount a single plug failure. And it was the later models that had the spoked wheels – which seems a retro step from the mag alloys of earlier bikes.
"What do you think it is?' I asked the frowning owner. "It's going to be one of the float valves – it's not shutting off properly and causing a flooding problem". And lo and behold, we then started to see a telltale trickle of fuel fall from the carbs onto the main body of the engine. "I'll have to strip and clean the carbs. But I think it will get me to the photo shoot destination". This was going to be the Priory Ruins next to Dudley Castle, not too far away. Tony nursed it the two miles to Dudley, we got the pictures and brought the sick bike back home. There was going to be no ride out for me that day.
I have to add that this was no fault of the Zephyr, but a problem that some of us have – when we own more than a handful of bikes, we may not have the time or the opportunity to take them out often enough. Bikes need to be ridden fairly regularly, and carburettors like to have fresh fuel running through them for more than a few hours every 12 months.
The prospect of taking the carbs off for one outing seemed daunting, as even the crash bars would need to be removed to start the job. So, in the end we tried giving each float bowl a clout with a heavy wooden object – don't laugh – this sometimes does the trick. In the end we undid each drain plug from each float bowl and ran a quantity of fuel through. This cleared out some muck onto waiting tissue. The engine then ran fine.
For more content, why don't you like our Facebook page here, or follow us on Instagram for a snippet of our striking pictures!
The plan was, as per the 1600cc Harley Fatbob that I had taken out a few days previously, to take the Zephyr through the end of day traffic to see how it handled with all the stop-start and filtering business, get onto the M5 for a blast on the motorway and then spend an hour or two around pleasant country A-roads. It made sense at the time to reflect on how those two bikes behaved next to each other. Now the differences are as plain as the nose on your face. The 2010 Fatbob, with all its modern electronic gizmos and fuel injection, is a 1600 V-twin slogger, while the 1100cc Zephyr is a multi-cylinder, carb-driven Japanese job. The only connection, if any, was going to be the similar power output and my guess at that wasn't far off.
This time all four cylinders sprang into life. At low revs it was a purr, but twist the throttle and you get a rasping growl from the standard twin exhausts, whereas the Harley engine visibly shook from side to side at tickover. I looked at the nice clear fuel gauge and it was showing a quarter. "Plenty in there," said Tony, but I didn't believe him for a moment. The hydraulic clutch was smooth but not as easy as the cable Harley – one-up for the Milwaukee machine.
Subscribe to Classic Bike Guide and read our magazines online!