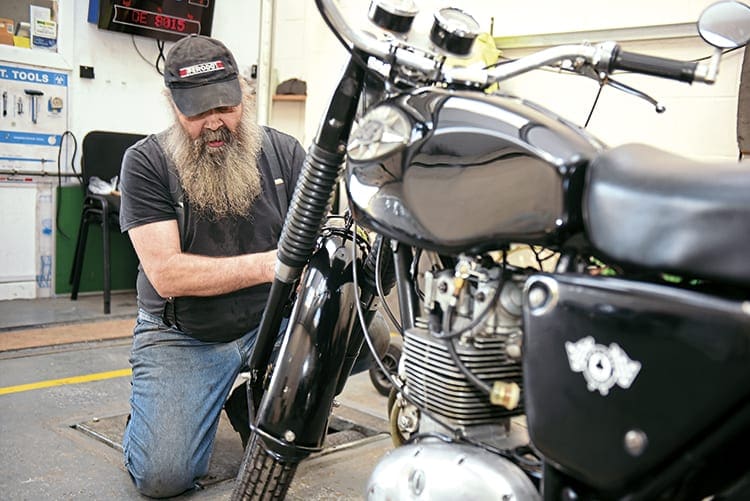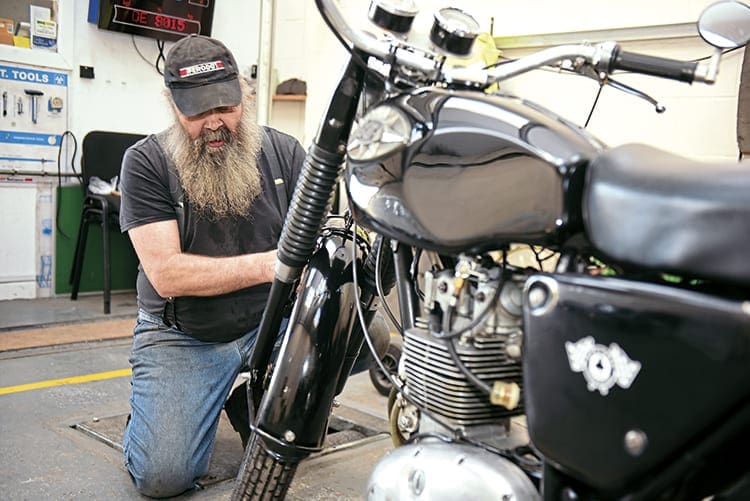 IF YOUR CLASSIC motorcycle is more than 40 years old then from next year it could be exempt from having an annual MOT.
Current rules mean cars and motorcycles registered before 1960 do not need an MOT. A new 40-year-old rolling period has been announced by the government meaning from next year, cars and motorcycles manufactured before 1977 will not have to take an annual test to check if they are roadworthy. The new rules mean some 50,000 or so more bikes do not need an MOT test. It will be the owner's responsibility to make sure their vehicles could pass a test if required. Vehicles aged over 40 which are registered as Historic Vehicles are already exempt from road tax.
Roads minister Jesse Norman said: "We have decided to exempt most vehicles over 40 years old from the requirement for annual roadworthiness testing. These classics are kept in good condition by owners and not used regularly enough to warrant an MOT."
He added that the modern test was not relevant to these old cars and garages would struggle to certify them.
Sir Greg Knight, East Yorkshire MP and chair of the All Party Parliamentary Historic Vehicles Group said: "I welcome the plans to introduce a rolling 40 year exemption for the MOT test for vehicles of historic interest. This makes sense as the Treasury, for vehicle excise duty purposes, regards a vehicle as historic once it reaches 40 years of age.
"The MOT test is becoming progressively irrelevant for historic vehicles, which are exempt from emissions testing anyway and tests are increasingly being performed by young testers who do not know the first thing about old vehicles. This change does not mean that people will have carte-blanche to drive unroadworthy cars and owners will still need to ensure that their historic vehicles are in a roadworthy condition. Furthermore, anyone who wishes will still be able to submit their historic vehicle for a voluntary MOT."
Under the new rules vehicles that have been subjected to 'substantial change' will not be MOT-exempt. There will not be any legislation to define what a 'substantial change' means. Jesse Norman said: "Vehicles that have been substantially changed, regardless of their age, will not be exempt from annual roadworthiness testing. We do not propose to set out in legislation a definition of substantial change but will be including this in guidance so that it can remain more flexible and responsive. The exact wording for this guidance will be discussed with stakeholders and relevant bodies and published subsequently." The guidance issued so far only applies to cars. Motorcycle-specific guidance is due to be released later this year and will differ slightly.
Sir Greg added: "Figures from the Department for Transport reveal that currently while historic vehicles make up 0.6% of cars on the road they are only involved in for 0.03% of road casualties which shows that they are being cherished, maintained and driven carefully."