Engineering skills and a vision of exactly how his bike should be has helped Dermot Lynch create a bike his father would be proud of.
Nortons are in Dermot Lynch's blood. It's no coincidence that he chose a Norton 750 Atlas as the basis of his beautiful cafe racer.
Take a look in his compact but well-equipped garage, and you'll find another Norton Commando 750 up on the bench undergoing improvements.
Only a Matchless under a blanket, plus a Ducati 996 hiding elsewhere, take his attention away, sometimes, from his Nortons.
A black and white wedding photo hanging on the wall in Dermot's house depicts a young man sporting a fine handlebar moustache, alongside his wife.
You might guess that just by appearance he was a pilot, maybe Spitfires or Hurricanes. Not right, but not far off. "That was my dad," explains Dermot.
"His name was Bernard Lynch, also known as Benny. He was the tester of ejector seats for Martin-Baker, which pioneered the technology, and in those days it meant a load of shotgun cartridges stuck up a drainpipe.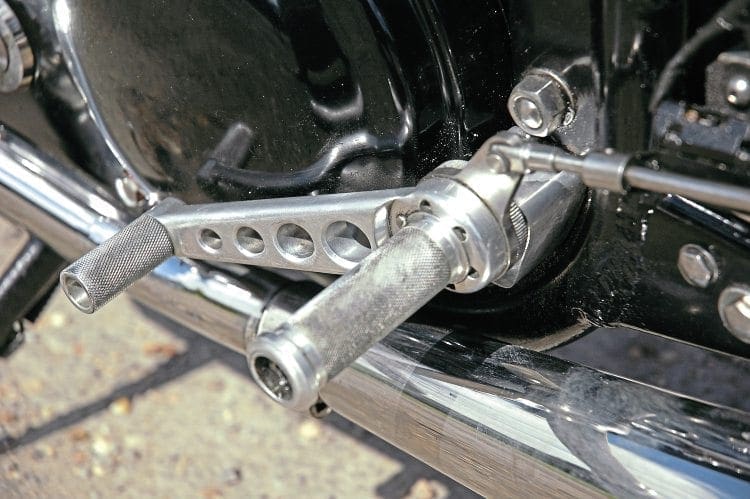 "It was my father who carried out the first live flight test of the Martin-Baker system when he ejected from a Gloster Meteor Mk III."
Mr Lynch senior rode Nortons, so Dermot's attachment is understandable, but the choice of marque also has poignancy.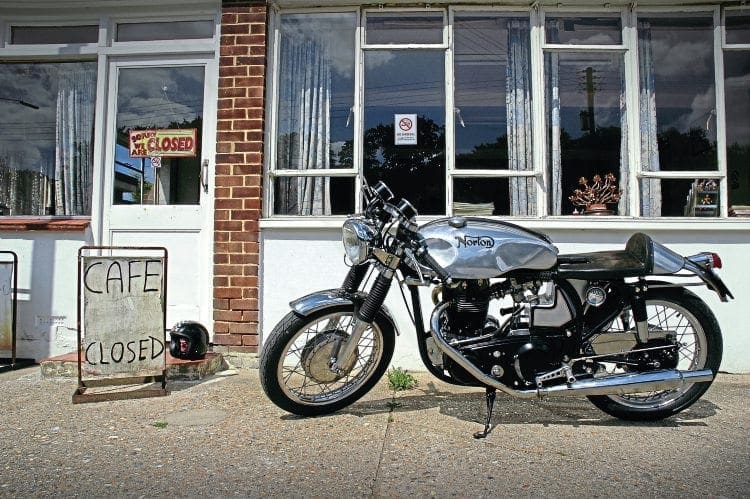 Dermot says the story has it that in 1947, his father was late for work and riding a prewar Norton flat out to Martin-Baker at Denham, Bucks, where he was a fitter.
Arriving at the factory, Benny's speed was too high, and he ended up smashing the Norton into a brick wall, completely destroying the bike.
He apparently just got up and dusted himself down, no worse for wear. A senior manager happened to witness this commotion, and impressed that Bernard Lynch had bounced off brick, told him to report for a new assignment; ejector seat testing!
Read more and view more images in the October 2019 issue of CBG – on sale now!