Alan Cathcart was the first journalist to ride the new Norton V4 – so, Alan, what's it like?

WORDS: ALAN CATHCART Photo credit: Kel Edge

"I say, that's a very bright-looking bike!" exclaimed the husband of the fifty-something couple as they walked past the Fleur-de-Lys pub, on the Stratford Canal.
"What is it?" Before I could answer, his smartly-dressed wife did it for me. "It's the new Norton V4 that I saw a programme about on the BBC, after they did rather well in the Isle of Man TT Races last summer. I was hoping to see one of them one day – how does it go? It looks very fast.
After reminding myself not to judge a book by its cover, I had to admit to Mrs Diana Williams that, yes, the new Norton V4-SS is indeed very fast, and to husband Ray that its trademark chrome paint scheme is indeed very bright, as well as unmistakeably Norton – it makes the V4-SS such a visual stand-out that any of the fortunate few owners can't help but make an impression at any bike gathering by its sheer presence, even before he lights up the engine.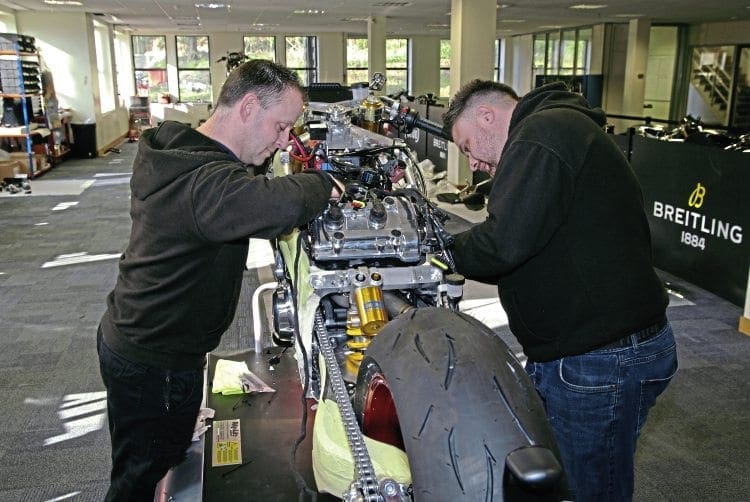 For here I was, in the heart of Shakespeare Country, 50 miles south of Norton's Donington Hall factory, becoming more impressed by the minute at a) their new 1200 V4's ability to attract favourable comment as well as, if you stop it anywhere in public, a crowd, and b) how incredibly rewarding it had been to ride it here, to the middle of the Warwickshire countryside where I grew up.
These country lanes, interspersed with fast stretches of highway, full of daunting turns and demanding hills, once were the preferred test ground for riders from the Norton factory (then just 20 miles away in Birmingham), where they'd rev it up with their fellow testers from the neighbouring BSA and Triumph firms.
Even today these roads come close to being motorcycling nirvana, as well as a fine venuefor assessing the merits of Britain's latest andgreatest on two wheels – as well as its biggest, and quite possibly, best.
For the Norton 1200 V4, the first all-British hypersports model ever to reach the marketplace, was unveiled at the Birmingham NEC Show in November 2016, with the debut of not one, but two versions of the hand-built, UK-designed 1200cc Superbike – one of which immediately sold out.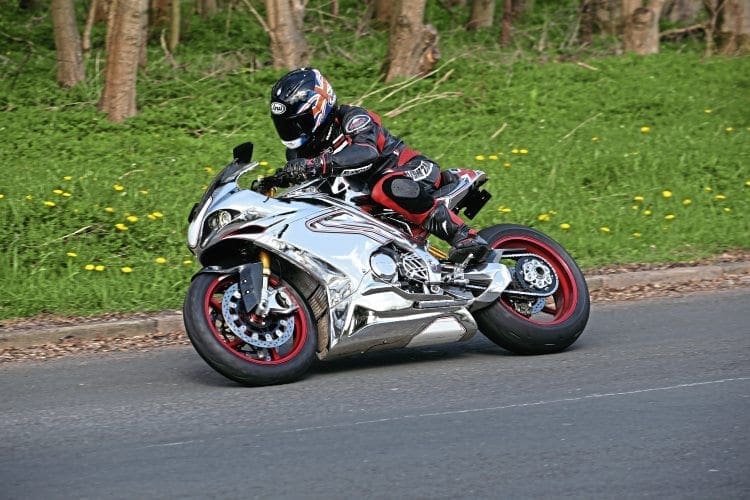 But since then the world has waited with increasing frustration to see just what this amazing-looking motorcycle is really all about, as the planned start of production got progressively delayed in best Italian bike manufacturing mode.
Read more and view more images in the August 2019 issue of CBG – on sale now!