Damn. I recently bought a new front brake cable from Draganfly Motorcycles for the B31, as retardation was getting worse.
Though true to form, I didn't get around to fitting it until the old one snapped – twit. "Never mind, I have one at home," I thought.
But my bike has the 8in front hub, so it didn't fit.
It was long enough though, so the outer sheath just needed shortening.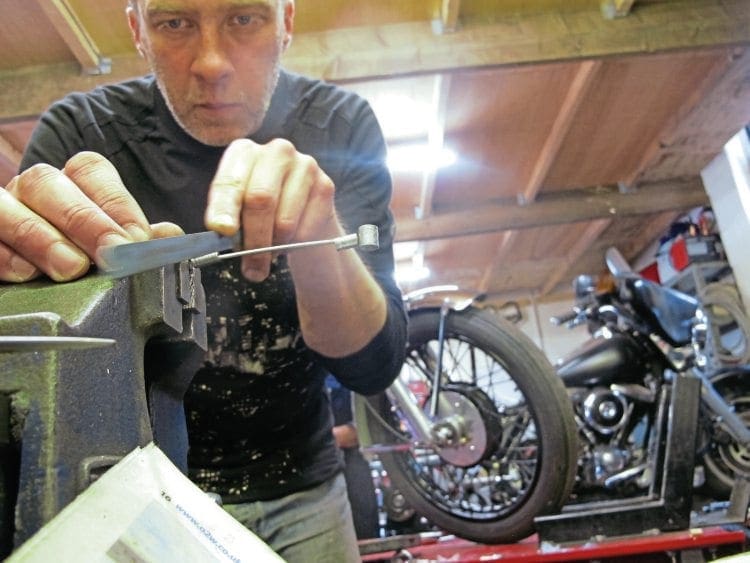 The rubber was removed with a knife, then a hacksaw blade was used to cut the metal spiral; being extremely careful not to catch the cable.
And by careful, I mean it. I had the cable pressed right in, so once cut I could inspect the cable to make sure I hadn't caught it – success.
A firm brake, nice feel to the lever and no money wasted!
View more images in the August 2019 issue of CBG – on sale now!