I'M NOT A big fan of labels, particularly if it means paying an extra 30 quid for a badge. When hunting for a decent set of good quality, warm and ideally waterproof gloves, I'd much rather they fitted properly than anything.
Going through the shelves at my local bike gear shop, I couldn't find a decent pair that actually fitted. I measured my hands, which were apparently medium, but nothing suited.
At the Stafford show I stopped by the Midlife Classics stand (purveyor of good quality old-school kit to the discerning) and tried a selection of wares, finally finding a pair of ARMR Moto WPL860 gloves that fitted.
They were of course XL, which just goes to show you can't tell a size without putting the things on. After a couple of months, I can say these are now my all-time favourite gloves.
The wrist cuff doesn't go too far up the wrist and is wide enough to go over the cuff of the bulkiest jacket (unlike the gloves they replaced).
They're goatskin with a discrete knuckle guard and have more than enough padding with stretch panels on the fingers.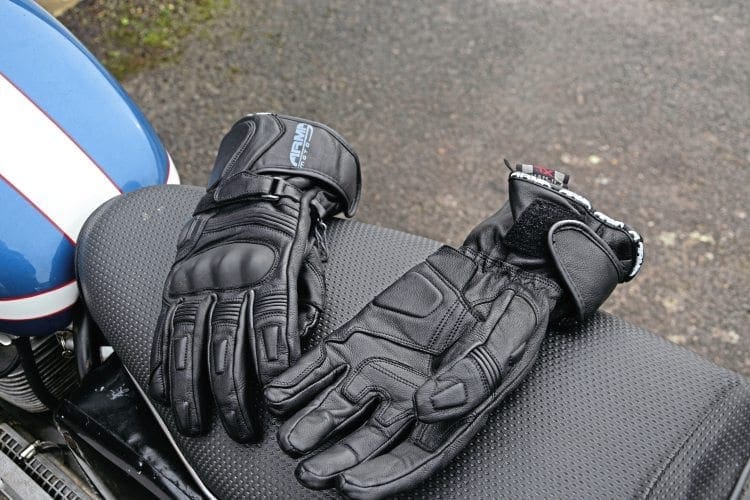 There's an effective breathable waterproof membrane that makes them as waterproof as you might get.
They're extremely warm in the nastiest conditions. The only problem I foresee is that their heat retaining properties mean they might start to smell a bit in the summer.
List price for these is £59.99, but Mid Life Classics are selling them for £39.99, and they are well worth it. See Mid Life Classics at your local show, or visit www.midlifeclassics.co.uk
Read more News and Features online at www.classicbikeguide.com and in the June 2020 issue of Classic Bike Guide – on sale now!