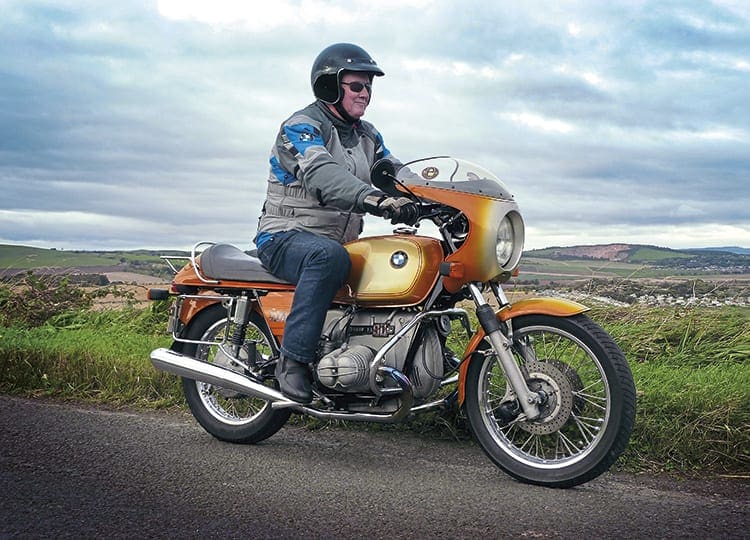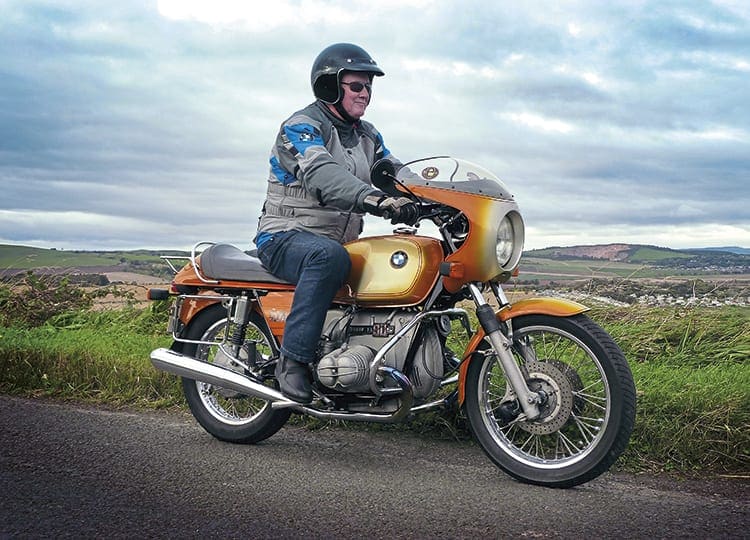 It is hard nowadays to believe that during the early Seventies BMW suffered from a poor and staid image. BMWs were well-designed and extremely reliable machines, but they were not seen as the most desirable motorcycles on the planet.
Words & photography by Stuart Urquhart
Falling sales became a significant threat to the motorcycle division of BMW's existence, however, BMW North American sales director, Bob Lutz as well as Suzuki Katana stylist, Hans Muth, came to the rescue by creating the R90S – the bike that turned around BMW's fortunes. The R90S changed the German marque's course, albeit at a price. Owning BMW's latest and arguably greatest model would set you back a staggering load of beer money when it was launched in 1973. And its high price, £1799 – compared with £585 for a Bonneville – attracted a great deal of flak from the motorcycling press. Costing as much as a small family car, the R90S nevertheless won over critics with its impressive specification and remarkable performance.
Overnight BMW's flat twin changed from passé to whoopee and justifiably so, because if you could afford it, BMW ownership now meant excitement, adventure and exclusivity. BIKE magazine's Mark Williams said of the new machine: 'The man who can afford to buy the new R90S doesn't want to be concerned with maintenance, but nevertheless he demands mind-zapping power, controllability and, perhaps above all, something out of the ordinary. I think such a man may consider the R90S to be fair value.'
Not only did the R90S go on to win public approval, to its credit the BMW won the 1976 Production TT in the able hands of Helmut Dahne. The Beemer was elevated to even higher status when British racer Reg Pridmore won the 1976 AMA Superbike Championship on a R90S, with the model taking first and second podiums at Daytona earlier that year. Another British Champion, Dave Potter also raced a Gus Kuhn BMW R90S endurance bike at Le Mans, the Barcelona 24hrs and at Bol d'Or.
The R90S was bristling with tried and tested German technology and it was no accident that BMW had built a race winner. The new and well engineered 898cc engine was the largest the firm had ever built, with a bore and stroke measuring 90x71mm and a compression ratio of 9.5:1. It produced 67bhp @7200rpm with a (claimed) top speed of 125mph (by contrast, Triumph's admittedly smaller 750 Bonneville produced 46bhp @6500rpm) and proved to be as reliable as any of BMW's previous models.
The R90S was fitted with BMW's new five-speed gearbox, twin front discs, massive accelerator pump Dell'Orto racing carburettors and a completely new cockpit-style half fairing that left no doubts about its sporting intentions. Glowing press reports similar to LJK Setright's appraisal in BIKE magazine catapulted the R90S into the top league of superbike sales: 'The detail finish, overall balance, the feel of the controls, the blissful ease of the new five-speed gearbox, and not least the fact that the new R90S can be ridden fast without fatigue, and without having to be refuelled every 50 minutes, all combine to make this an absolutely top-class motorcycle. If I could afford one, I would hesitate no longer.'
Originally launched in two-tone metallic silver-grey the iconic Daytona orange model followed just one year later and is regarded by aficionados as BMW's most desirable and collectable model.
Read more in the January issue of CBG – on sale now!