WORDS & PHOTOS BY Nolan Woodbury
WINTER AND MOTORCYCLING are usually an unfriendly mix, unless you're positioned within the bright lights of Las Vegas. Warmer? Yes, but only marginally so. A quick scan of the city's surrounding landscape found snow-covered peaks bordering the valley, courtesy of a recent weather front that cleared out just before Bonhams' event.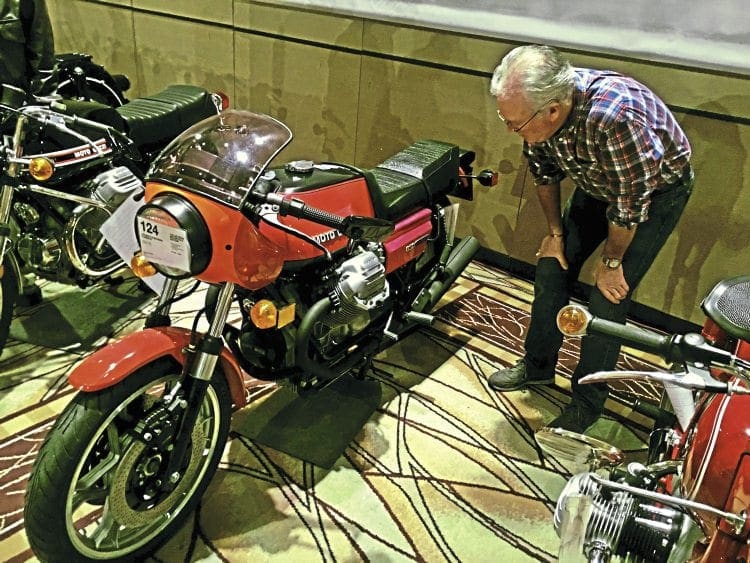 Inside the posh confines of the Rio Hotel, the offsetting glow and the ever-present casino ring-dinging bouncing from ornate panels and twinkling crystal can't quite distract from the aroma of greenbacks changing hands. I know the old saying: 'What happens in Las Vegas stays in Las Vegas', but old timers know that mainly it's the money which stays in Vegas…
Speaking of storms, the atmosphere caused by recent political upheaval on both sides of the Atlantic plays on bidder and buyer alike. Will the market rebound to bullish, or slide in safe?
It was for this very reason that Bonhams landed in a smaller hall this year, and the tight quarters had many grumbling. Despite the economic uncertainty, every hotel convention centre in town was booked full and auction attendance skyrocketed. So apprentice Alex (who contributed many of these photos) and I battled the crowds to select a sample from this year's 350-lot manifesto. As usual, the specialists at Bonhams provided plenty of things worth owning… if you felt the price was right.
Read more in the March issue fo CBG – out now!
Article continues below...
Advert
---
Advert

Enjoy more Classic Bike Guide reading in the monthly magazine. Click here to subscribe.
---