This time Matt has been avoiding sleep and the TV to bring you balanced book reviews Norton story
By Bob Holliday
I love old bikes, but I wasn't there when they were made, I wasn't a worker in the factory and I don't remember them as a child.
So my knowledge has to come from talking to folk and reading books – and I must trust them. Not being the most academic person, they must also be easy to understand.
Bob Holliday's Norton story is just that. The timeline of the early days is great, once you can picture it in your own head, and this book just seems to talk in my language.
That's the period I had trouble with; J L Norton dying early, constantly changing names of models, and too much of Norton's history is wrapped up around the racing that it's hard to work out how they stayed afloat – which they didn't.
Having said that, it is also a timeline for changes to racing, and the TT in particular. While its importance came and went, the original reliability trial, keeping an eye on fuel used, would soon turn into a race, as it is today.
Speed tests, races and business ups and downs all add to Holliday's book, the easiest of the Norton histories to understand, if not the most in-depth.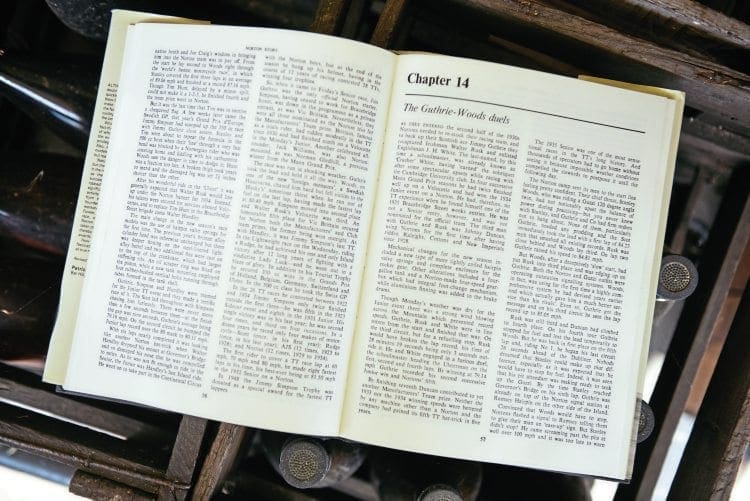 Holliday was editor for The Motorcycle after the war, so witnessed it first-hand. If you know your Nortons, then you may well already know a lot of this book. But if not, I've thoroughly enjoyed it and learned a lot.
■ Second hand from £8
BSA – the complete story
By Greg Pullen
Greg's book starts at BSA founding, looks at where they were based, what that area looks like now and how the company rose to be the largest motorcycle manufacturer in the world.
It also covers how the great British management structure of ego, complacency and not understanding your product line or customer meant it all came crashing down.
It is a story of BSA that incorporates elements about the bikes, and is nicely put together with chunks on different makes within BSA and makes a lot of sense, though I have to say photo choice – mostly modern photos – are poor and could have been improved with archive photographs to add context.
Overall though, it is a perfect present for BSA owners, and as always with Greg, is well written and most informative. Well worth it.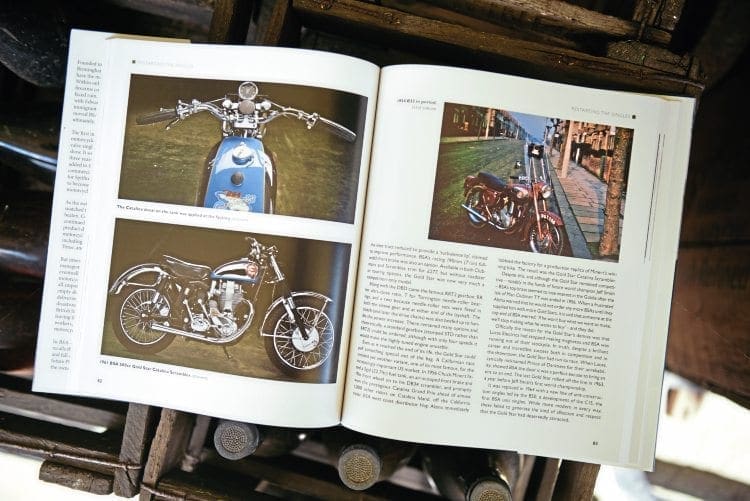 ■ Crowood.com■ £25
Read more Reviews, Letters, Opinion, News and Features online at www.classicbikeguide.com and in the September 2020 issue of Classic Bike Guide – on sale now!