"A sports machine in the true tradition…the Star Twin has few equals as a machine for sustained high-speed road work". So said The Motor Cycle in April 1952, reviewing the latest example of the BSA A7. It is fair to say that The Motor Cycle liked the A7, praising its: "zestful acceleration, excellent road holding, and the ability to devour the miles in unobtrusive fashion".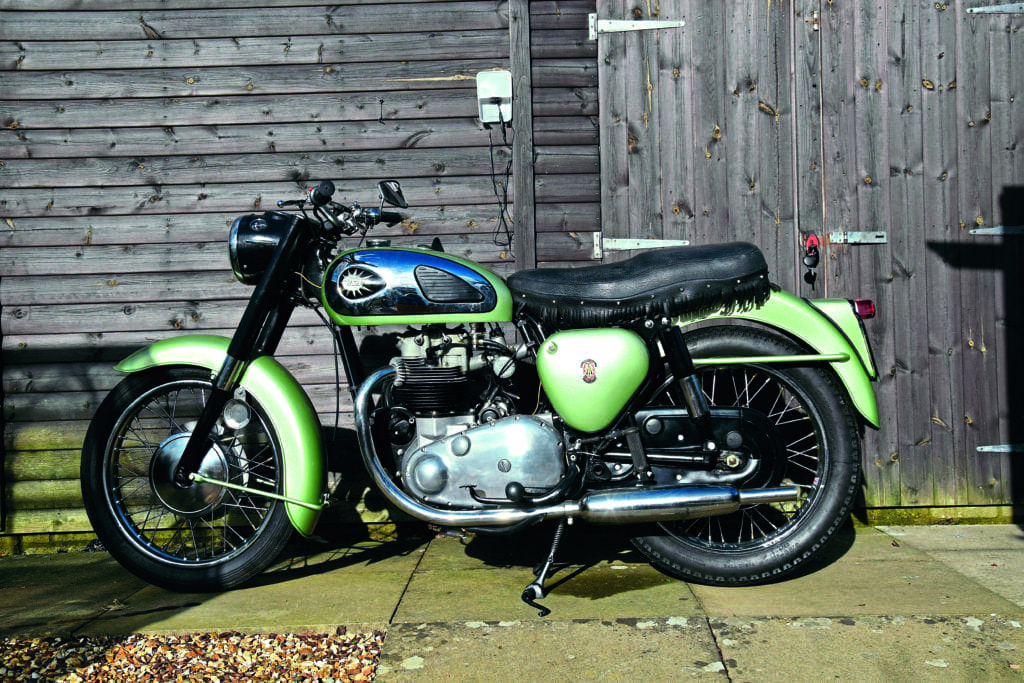 For more content, why don't you like our Facebook page here, or follow us on Instagram for a snippet of our striking pictures!
That zestful acceleration was provided by a motorcycle with a 92mph top speed and a 16.8 second quarter mile. The glowing 1952 verdict was about the plunger model, a frame design soon destined for the annals of history. Within a few years BSA would drop their rigid and plunger models for a new swingarm equipped frame of a design that would endure for BSA until the end of the 1960s.
The original 495cc twin had an engine originally conceived before the Second World War to take on Triumph's Speed Twin. This first A7 was a machine in which both Val Page and Edward Turner had some input, though Bert Hopwood was in overall charge of the project. At the end of the war Herbert Perkins and David Munro put the finishing touches to the twin and it was launched to an expectant public in 1946.
Want to read on? Then subscribe to Classic Bike Guide and read our magazines online!
The vertical twin had a long-stroke iron head engine. It had a single camshaft at the rear of the block, unlike Triumph's twin cam arrangement, with the pushrods running in a tunnel at the rear of the two cylinders.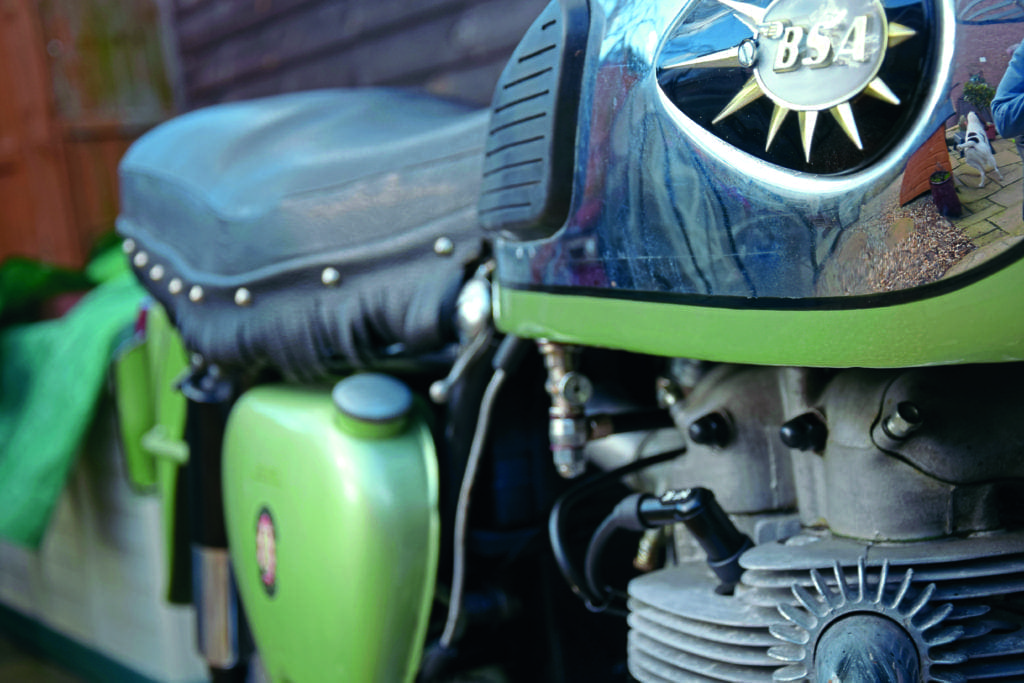 A four-speed one-up three-down gearbox was bolted to the back of the crankcases in a semi-unit configuration and it used separate magneto and dynamo arrangements, the drives positioned under the upper twin lobes of the distinctive timing case. Pistons were 62x82mm, it had a 7:1 compression ratio and used a single carb, producing 26bhp. Vibration was said to be minimal, and the engine was designed to run on very low octane on pool petrol. This petrol, a mixture of all available fuels, was between 70-72 Octane and in May 1952 The Motor Cycle appealed for racers to be allowed unadulterated 75-80 octane fuel, as used in aircraft. By comparison modern unleaded is 95 octane.
Just two years later and in the middle of post war austerity, BSA launched a sports version of their 500 twin, dubbed the Star Twin. With pretty much everything from bread to nickel rationed the new A7 came as a surprise to many. This had two carbs and plunger suspension as standard.
Presented in sportier trim with a matt silver and chrome paint job, the Star Twin's top speed was no better than the original A7, topping out at 84mph. The twin carbs were not a huge success, and without an air cleaner the petrol could catch fire if there was no gauze over the bellmouths. Twin carbs might have looked good, but even on the legendary Rocket Gold Star BSA only fitted one.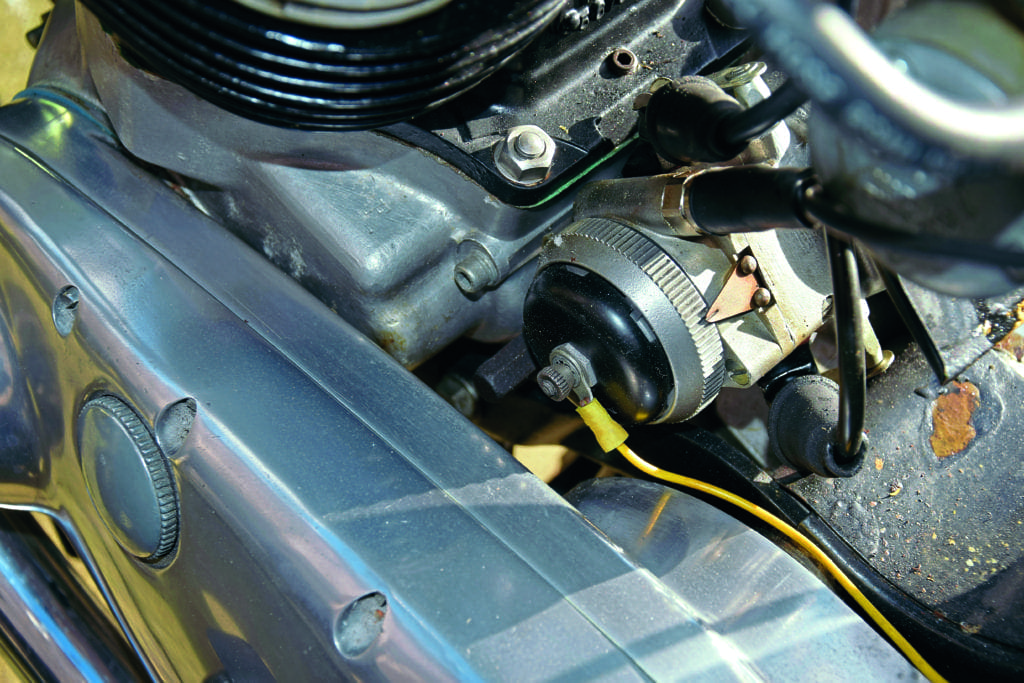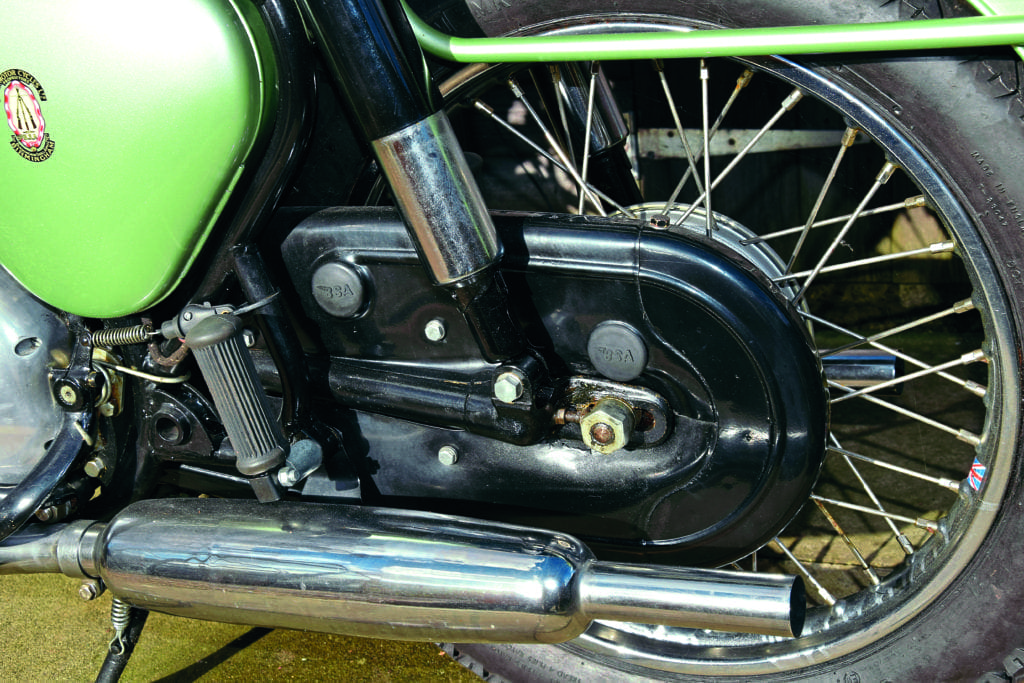 In 1950 big changes were made to the engine. It was at first enlarged to 646cc and launched as the A10. This new engine then had both its bore and stroke reduced to produce the second A7. Although at first glance the new engine was visually similar to the older design, in practice it was completely different to the first model with few, if any, interchangeable parts.
For more content, why don't you like our Facebook page here, or follow us on Instagram for a snippet of our striking pictures!
By launching the new A7 BSA had bucked a trend, building a big engine and then making it smaller, while other manufacturers were building 500s and increasing their capacities to 600 and 650cc. By redesigning and strengthening the earlier engine to help it cope with the extra 150cc and then reducing it back to a 500, BSA created a fine understressed engine. The new engine was also fitted with a cast iron cylinder head, but the design incorporated the inlet manifold and was fitted with light alloy rocker boxes. This combination helped create the resultant reliability that the A7 became known for.
In 1954 the engine of the Star Twin, which by now could do a 10-30mph in a respectable three seconds, was given a further sporting upgrade with an alloy cylinder head and higher compression pistons. This model was given the name Shooting Star. It got still higher compression ratio 8:1 pistons in 1958 as the quality of petrol improved.
Want to read on? Then subscribe to Classic Bike Guide and read our magazines online!
In 1954 BSA introduced their new swinging arm frame to replace the by now antiquated rigid offering, although the plunger continuing for a few years to cater to the sidecar market. Brakes were changed to full width seven-inch aluminium hubs with cast-in iron brake drums on the front in 1955, which became eight-inch brakes from the 1957 sales year. In 1956 the cable-operated rear brake became full width too and you could specify a fully enclosed chaincase.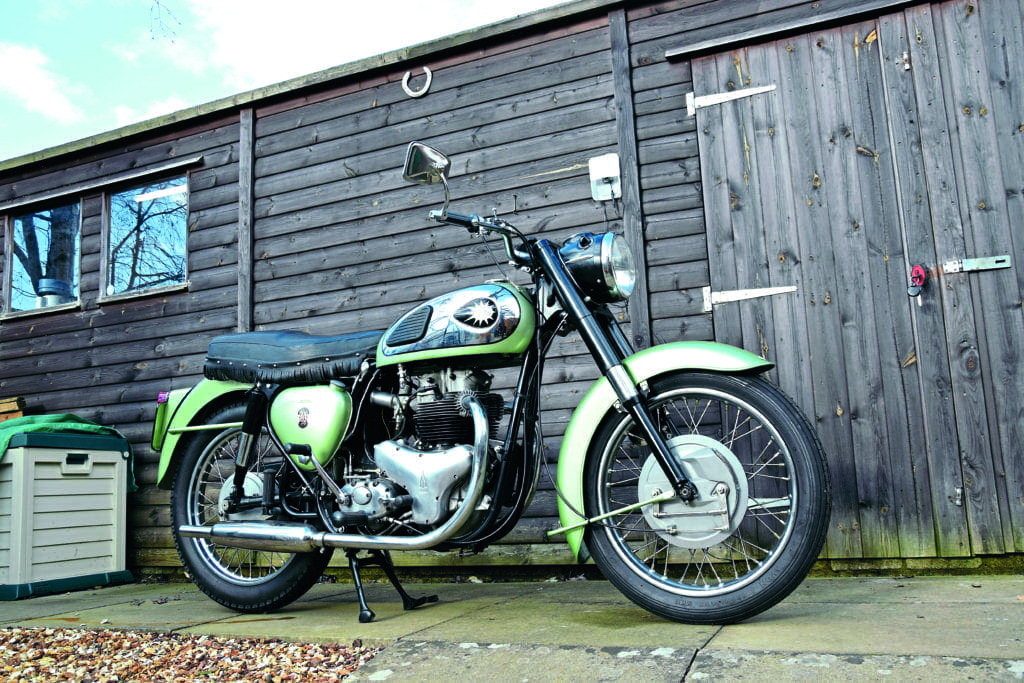 Bikes with the swinging arm frame saw changes to the gearbox mounting arrangement, with the box no longer bolted to the crankcase. This allowed BSA the opportunity of using its heavyweight gearbox and clutch in a pivoted casting, which also meant the primary chain could be adjusted.
The coupling of the 497cc engine with a low and compact frame, wide bars and cycle parts designed for a bigger machine resulted in excellent handling that was considered precise and stable. It was not quite up to Norton standards, but more than good enough to see a few snarling Triumph twin engines inserted into them to create a Tribsa or two.
Although many manufacturers dabbled in enclosures in the late-1950s, BSA had tended to buck the trend. One of their few concessions to the fashion saw the introduction of a headlamp cowl in 1958 instead of a separate headlight and clock. This pressed-steel construction contained the headlight, light switch and speedometer as well as an ammeter. Unfortunately, the rider couldn't see the ammeter while riding along, which made it largely useless. Fitting a screen or handlebar fairing made it hard to reach the headlight switch too.
The A7 and A7 Shooting Star stayed in production until 1961 and on sale until 1962 when they were replaced by the unit construction A50. The A7 was considered a sports machine at launch in the 1940s and when the A10 came along it gained that model's good looks and presence. The swing arm-equipped 1954 A7 was considerably more sophisticated than most of the competition and gained a reputation as a powerful middleweight sportster. Today A7 owners are more likely to praise other qualities than any sparkling performance.
Ask an owner what their A7 is like and the words "gentle" and "charming" are likely to be the most commonly used.
Want to read on? Then subscribe to Classic Bike Guide and read our magazines online!
For more content, why don't you like our Facebook page here, or follow us on Instagram for a snippet of our striking pictures!

Enjoy more Classic Bike Guide reading in the monthly magazine.
Click here
to subscribe.