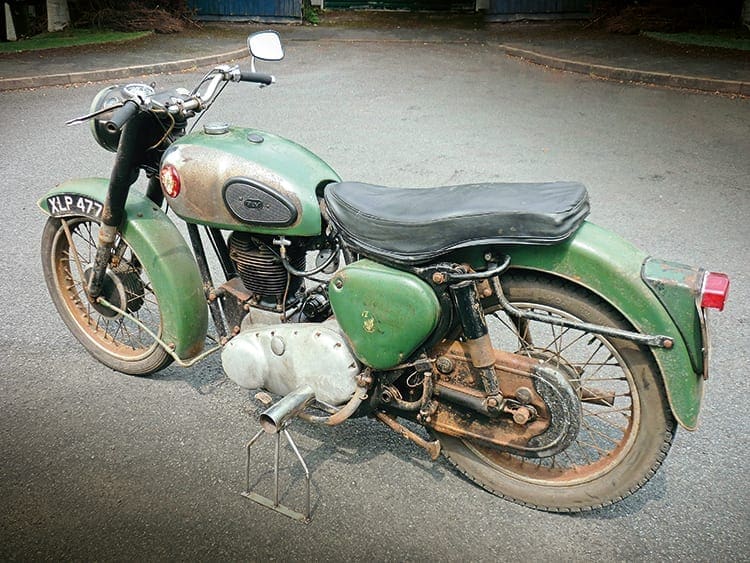 I love being at the start and finish of a well done restoration, and this build by Tony Clements didn't disappoint. BSA's B31 has long been a favourite of mine amongst the long list of desirable Brit bikes to be resurrected – I mean restored – and for Tony it was a special one. After many years of rebuilding several other famous marques, including the legendary Commando, he is now, finally, turning his attention to the bike that he went everywhere on as a youth.
So, in many ways, this work will be a labour of love as well as being an emotional and nostalgic journey down memory lane. I went to see him in the June of 2017 to take photos of the new/old purchase. And for the pedants, this is one of the later models, correctly classified as a GB31 – I didn't know that.
As for its history, the BSA B31 came out the year the Second World War ended, starting out as a rigid frame. It turned briefly to the plunger model in 1949 before taking on the preferred by many, but heavier, swing arm model in 1954. This improvement was, however, for export and only became available to the British market the following year.
Want to read on? Then subscribe to Classic Bike Guide and read our magazines online!
Article continues below...
Advert
For more content, why don't you like our Facebook page here, or follow us on Instagram for a snippet of our striking pictures!
---
Advert

Enjoy more Classic Bike Guide reading in the monthly magazine. Click here to subscribe.
---