Words by Oli Photography by Gary Chapman
I SAW MY first BSA Rocket Gold Star in the early 1980s. It was lurking in the back of a barn, covered in dust and bird poop, propped up between a Vincent Comet and a Rapide.
Even in such inauspicious surroundings and auspicious company the class of the RGS shone through.
The RGS has poise and a legendary reputation that makes it one of the most desirable BSAs ever made. And yet when it arrived in February 1962, it was already out of date, at least as far as BSA's management were concerned.
BSA had not, until 1962, turned out pure racing big twins for the UK market. Tuned off-road twins had appeared in BSA livery in the US, as Hap Alzina, the US West Coast importer had created a tuned version of the Super Rocket, dubbed the Spitfire Scrambler.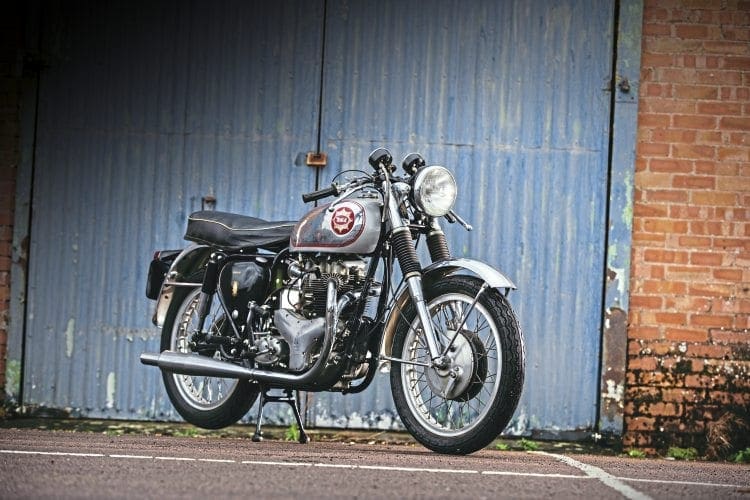 In 1959 Eddie Dow, tuner and Gold Star specialist, built the first of 20 bespoke café racers, also based on the Super Rocket.
These specials had parts from the Gold Star including clip-ons, rear-sets, close ratio gearboxes and tanks. Dow tried to get BSA interested in building their special at the factory, partly to ensure a continued flow of the Gold Stars his business was based on.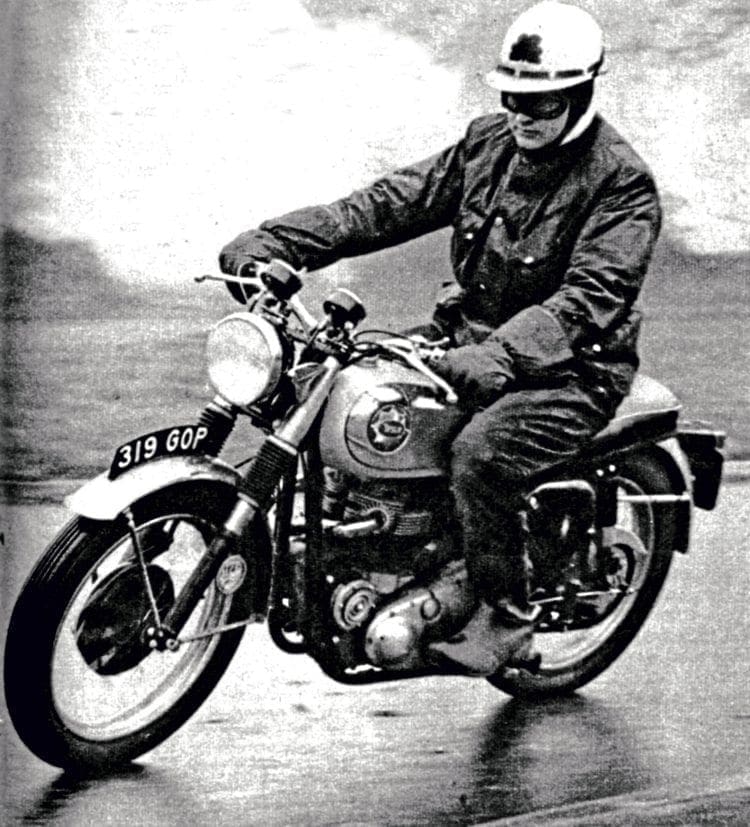 At first the BSA factory rejected the idea but by 1962 they had come up with the Rocket Gold Star. Whether they were inspired by the Dow conversions or simply decided that a street racer based on the obsolete Gold Star frame and soon to be replaced A10 engine was a good way of using up left over spares is a moot point.
Whatever the reason, the Rocket Gold Star that resulted from the work in the design shop became a legend.
With a breathed upon A10 Super Rocket engine in a modified Gold Star frame, the RGS was built to use up some of the stock of A10 engines while production of the A65 and A50 unit twins got into gear.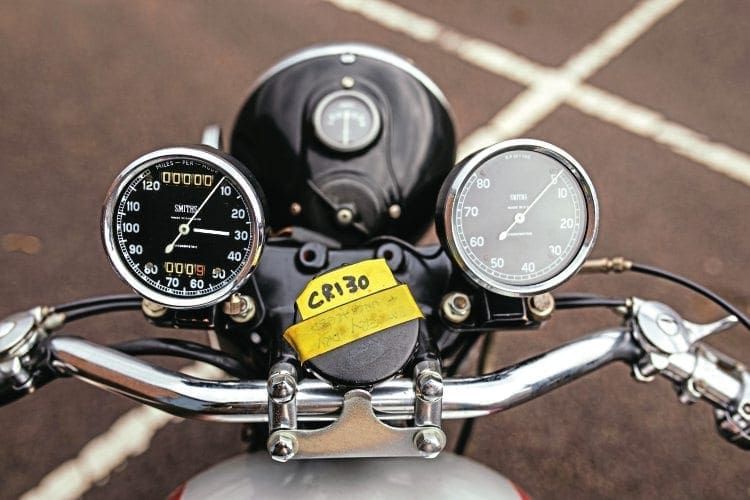 The RGS only stayed in production for 18 months, and once the engines were used up, that was the end of production.
The Rocket Gold Star was a fitting end for BSA's pre-unit models. This was no sad end for the A10. While other manufacturers' big twins were reduced to hauling sidecars, or as a lardy tourer at the end of their production runs, the RGS saw the pre-unit BSA twin bow out in full-throated style.
Read more and view more images in the July 2019 issue of CBG – on sale now!