These photos were taken two months in on my latest project, to build a TriBSA from scratch.
The frame is a 1956 A7 S/S, the tank is a Manx Norton, cut and welded to fit the BSA frame.
For the engine I sourced and purchased 85 parts and built what you see here.
I sometimes act on an idea without too much thought; I would blame old age but I've been like it all my life!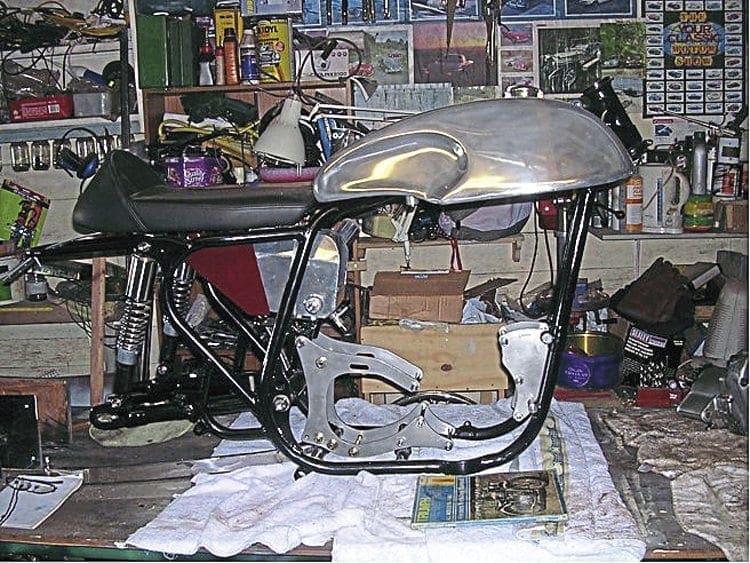 All my projects have to be self-financing, so the Triumph 955 Daytona, Kawasaki GPX600 and the Mercedes SLK all had to go.
I expected the TriBSA to cost about £6000 to complete – I never thought it would be that much when I went head first into buying the frame etc.
Anyway it's the sort of bike I had when a boy some 54 years ago, Triumphs were my favourites back then and still are today.
Completion is hopefully not too far away, but there's always the 'Cornishmen do it dreckly' effect to consider.
Great mag by the way.
Roger
Ed: Roger, apologies, I found this email from one year ago! Hope the build has gone well – would love to see it.
Read more Letters, Opinion, News and Features in the March 2020 issue of Classic Bike Guide – on sale now!