This US-only Honda 350 may not be great off-road, but it's good-looking, reliable and costs a fraction of an equivalent British scrambler
Words by Oliver Hulme
BETWEEN 1968 and 1973 Honda sold more 350 four-stroke twins than the British motorcycle industry's entire production over the same period and a third of those sales were of a motorcycle that never reached UK showrooms – the CL350 street scrambler.
Honda didn't invent the street scrambler or dual-purpose off-roader – the British were there before them with the likes of the Norton P11, BSA Cyclone and Firebird scramblers and the Triumph TR6C Trophy Special. The idea of a road bike you could ride all week in the city and take to the forests and deserts at the weekend had been a hit with US buyers, but while the British bikes focused on cubes and
high-performance, in the mid-1960s Honda came up with a design for a ride-to-work, ride-for-fun two-wheeler that was all about refinement.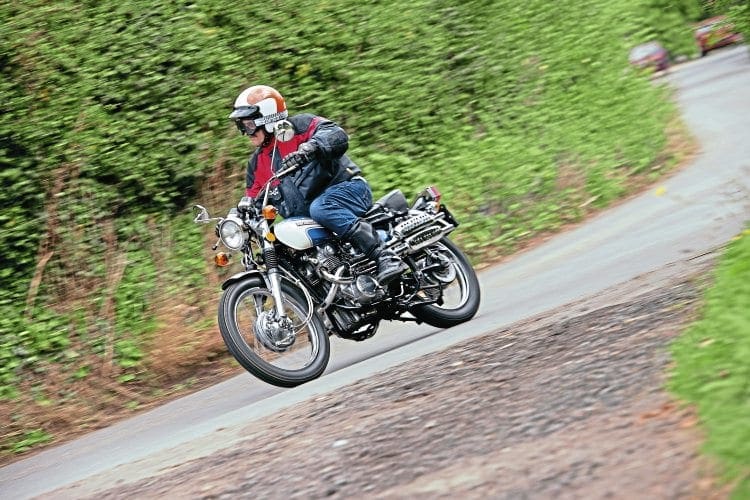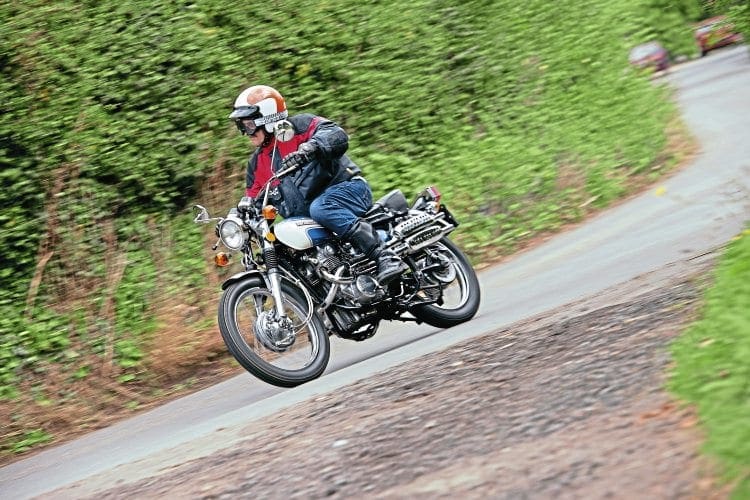 Honda brought out the CL350 in 1968 at around the same time as BSA launched its own take on the street scrambler, the B44 Victor Special. These two bikes were worlds apart.
While the BSA was a rip-snorting and temperamental beast, stripped down to its bare minimum, the Honda was slick and sophisticated. You might have missed the machismo, but an electric starter and a comfortable seat made up for it.
Honda had already had a crack at the street scrambler market when the CL350 came along. Most of their 50-90cc tiddlers had been given a semblance of off-road equipment and their 160cc and 305cc twins had also been given the same treatment, but the look had been a touch awkward. In 1968 the First K series CL350 was exactly what the market needed.
Article continues below...
Advert
The tank was a slightly truncated version of the angular CB series roadster item. The frame had a single steel front downtube that had been welded to a twin-tubed, tubular steel cradle for the engine as Honda moved away from the pressed steel items they had been using up until then. The frame was a curious hybrid, with a pressed steel top section under the petrol tank and a pressed steel rear downtube hidden by the side panels. The CL350 had all the refinements of the CB350K roadster, such as 12v electrics, a reliable electric start, good lights and modern instrumentation.
Read more in the February issue of CBG – on sale now!
---
Advert

Enjoy more Classic Bike Guide reading in the monthly magazine. Click here to subscribe.
---