A great unit-construction engine in a frame derived from the Cub made the Speed Twin an exciting ride. And as for the enclosed bodywork…
Words by Oliver Hulme
THE ORIGINAL TRIUMPH Speed Twin of 1937 broke all kinds of moulds. There had been parallel twins before it, not least Val Page's Triumph 6/1, but never one as stylish as the Edward Turner-designed twin. With an engine some claim to have been derived from a Riley car design, Turner created a motorcycle that was to be the backbone of Triumph's production for the next five decades – and that of most other Big British manufacturers, too.
Turner, who had designed the original engine to be built on the same production lines as the company's singles, recognised that motorcycles didn't just have to be fast, but they needed to look good doing it too, even if this was at the expense of handling.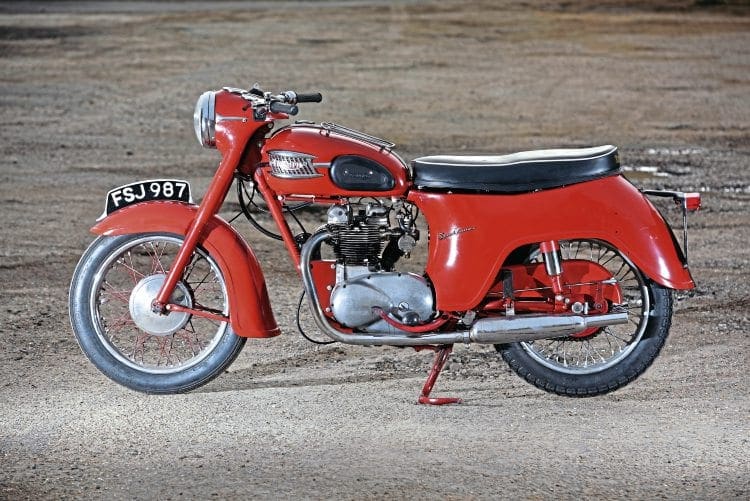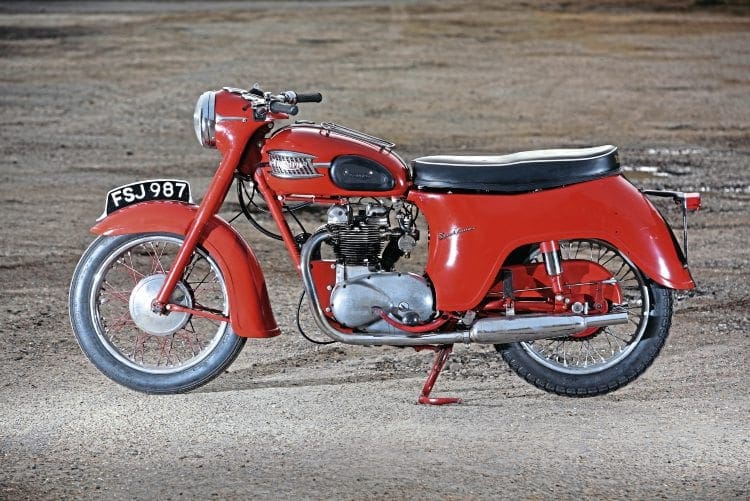 The Speed Twin looked fast when standing still and sold well. But it wasn't long before the Speed Twin was overshadowed by subsequent faster Triumph twins. So instead, the Speed Twin built itself a firm following among those who wanted something a little less high maintenance than a performance mount.
The Speed Twin had become a touring motorcycle with telescopic forks in 1946 and was offered with Triumph's rear sprung hub in 1947, the sprung hub being an attempt to provide rear suspension without changing the look or frame design. As the years went on Triumph twins developed a look that defined the brand – Edward Turner being a designer who understood branding and style more than most.
The Speed Twin engine was one of the first British motorcycles to reject generator and magneto arrangements in favour of an alternator, battery and coil set-up and it got a swinging arm frame that wasn't terribly stiff in 1955. Full-width aluminium brake hubs arrived in 1957, but it was 1959 when Triumph really pushed the boat out and came close to falling face first in the mud.
The first of the Triumph small unit construction twins, the 350cc Twenty One, came out in 1957 and provided buyers with a bike that made all Triumph's glamour available to riders on a budget. It was soon renamed the 3TA and was followed in 1959 by the 5TA Speed Twin.
The engine, like the pre-unit design, had a 360° crankshaft, twin gear driven camshafts and a twin plunger oil pump.
Read more in the February issue of CBG – on sale now!