If a radical retro café racer is too compact for comfort, Ducati built a more relaxed SportClassic for two-up touring…
WORDS BY Frank Melling   PHOTOS BY Carol Melling
UCATI'S FIRST STAB at a mainstream retro machine, the Hailwood replica MH900E was gorgeous but eye-wateringly expensive.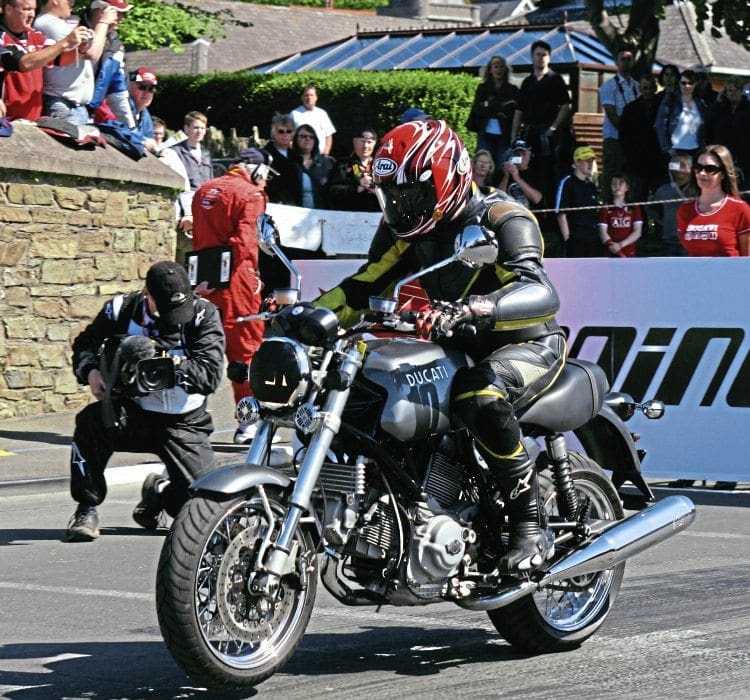 It was followed up by the Paul Smart-inspired 1000LE, which featured a fabulous motor – torquey, powerful and with a very anthropomorphic throb: authentically classic and yet thoroughly modern.
The six-speed engine was 992cc and produced a very acceptable 92bhp at 8000rpm, as well as a just as impressive 91Nm of torque.
But this wasn't a machine for married, middle-aged riders, not with its low bars, rearsets and solo saddle.
Finally, in 2006, out came the GT1000 SportClassic, the first bike Ducati should have made in its retro range. Gone were the rather affected single-sided swinging arm of the Paul Smart rep and the café racer riding position of the Sport, to be replaced by a more traditional, twin-sided design and a much more upright riding position. The divorce-inducing single seat was replaced by a truly lovely dual saddle. Relocating the footrests and raising the bars meant that the ergonomics became instantly rider friendly.
Read more in December's issue of CBG