Fifteen years in the making, the Carberry Double Barrel is ready to give an alternative to Royal Enfield's own twin cylinder bikes.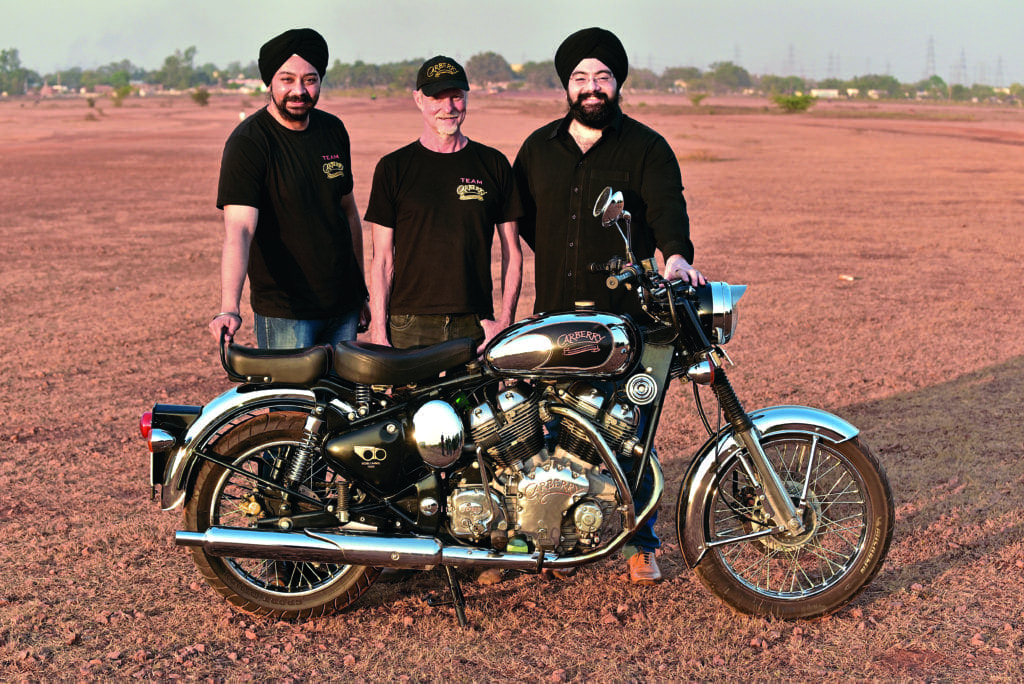 Last November's global debut of Royal Enfield's new 650cc parallel-twins at the Milan Show opened a fresh chapter in the brand's 117-year long history, which began in Britain in 1901. But since 1955 the Royal Enfield empire has migrated to India. For the first time since its UK factory closed in 1970, Royal Enfield is now manufacturing twin-cylinder motorcycles as part of the Indian firm's attempt to corner a serious slice of the middleweight 250-750cc global marketplace.
For more content, why don't you like our Facebook page here, or follow us on Instagram for a snippet of our striking pictures!
Previously, its entire production – it made 825,000 bikes in 2017, 96% of them destined for buyers in its home market – were ohv pushrod singles. But now, it's intended that its all-new single-ohc twins will propel the Indian brand to becoming a true world player. "What we're trying to accomplish, in our own bumbling and gentle way, is world domination [of that middleweight segment]!" says Royal Enfield's dynamic CEO Siddhartha Lal. And as well as being unduly modest, he's not entirely joking…..
But at the other end of the scale in terms of volume and longevity is Dream Engine Manufacturers (DEM), a recently-established small-scale manufacturing operation located in Bhilai, an industrial city on the plains of Chhattisgarh state in central India, which is offering its customers a different interpretation of how an Enfield-based multi-cylinder motorcycle should be. For its Carberry Double Barrel V2 is powered by a 998cc 55º V-twin engine first conceived in Australia 15 years ago, which essentially comprises two Royal Enfield 500cc Bullet cylinders and heads on a specially designed crankcase incorporating a stock Enfield five-speed transmission, wrapped in a dedicated twin-shock classic-styled frame package.
As such, it represents Plan B as an alternative way of building a twin-cylinder Royal Enfield, and it comes as no surprise that the astute Siddhartha Lal not only purchased an earlier version of the bike for his engineers at RE to assess, but has also kept close tabs on the Carberry operation, to the extent of agreeing to furnish DEM with the necessary stock Royal Enfield components to construct the Double Barrel engine and frame. Just in case, you see….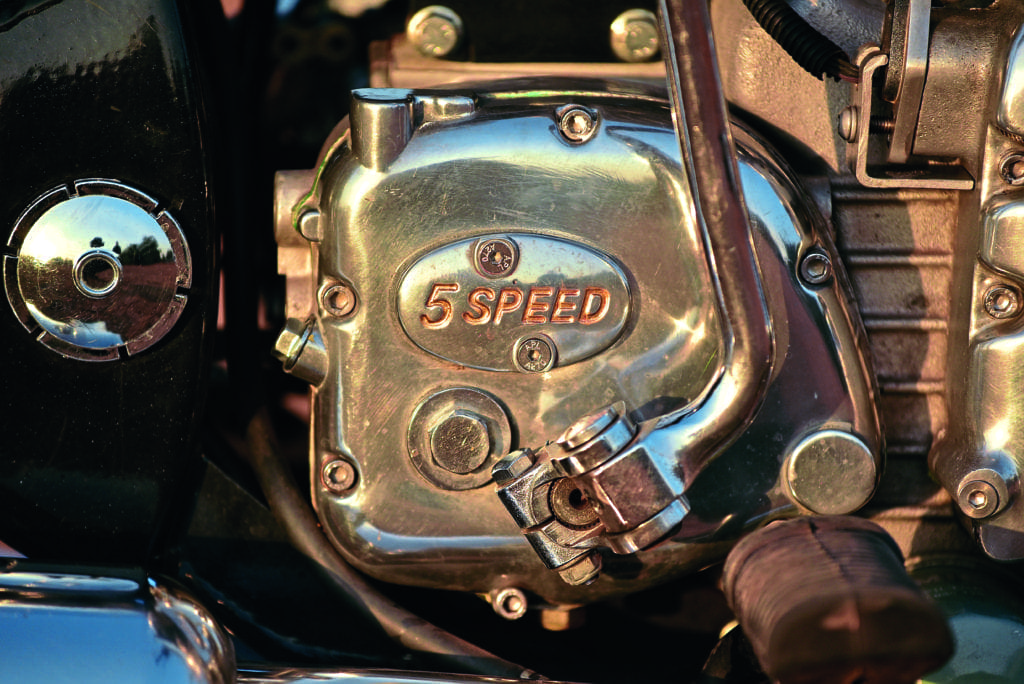 Billed by the local press as 'India's first Superbike' on the grounds that it's the largest capacity motorcycle yet to be entirely built in that country, the Carberry Double Barrel V2 is the brainchild of Aussie engineer Paul Carberry, who teamed up with Bhilai-based businessman Jaspreet Singh Bhatia two years ago to create DEM in order to manufacture the Double Barrel V-twin – so named in recognition of Royal Enfield's antecedents as a shotgun manufacturer, whose rifles equipped the British Army in the First World War.
"We've named it the Double Barrel because it requires two Bullets, and fires two barrels!" smiles Carberry. Nice one, Paul! DEM is selling complete bikes for INR 735,000 (about £8,000 or US$11,000) tax free, or standalone motors for INR 496,000 (£5,500 or US$7,700) complete with carbs and electronic ignition. A fuel-injected Euro 4 compliant version of the engine is under development and close to being customer-ready, according to Carberry, with ABS also soon to be available, both at no extra cost.
For more content, why don't you like our Facebook page here, or follow us on Instagram for a snippet of our striking pictures!
"We want to offer a version of the motor with carbs for Custom bike builders," says Paul, and as an illustration of that check out the unique award-winning Carberry-powered Chopper produced by expat Brits Paul Smith and Stuart Cantellow at Goa-based Rag & Bone Customs (see www.youtube.com/watch?v=BWNNT7rvitY) that's yours for INR 1.5 million (£16,200 or US$22,750). More such creations will surely follow, given the Double Barrel motor's meaty looks.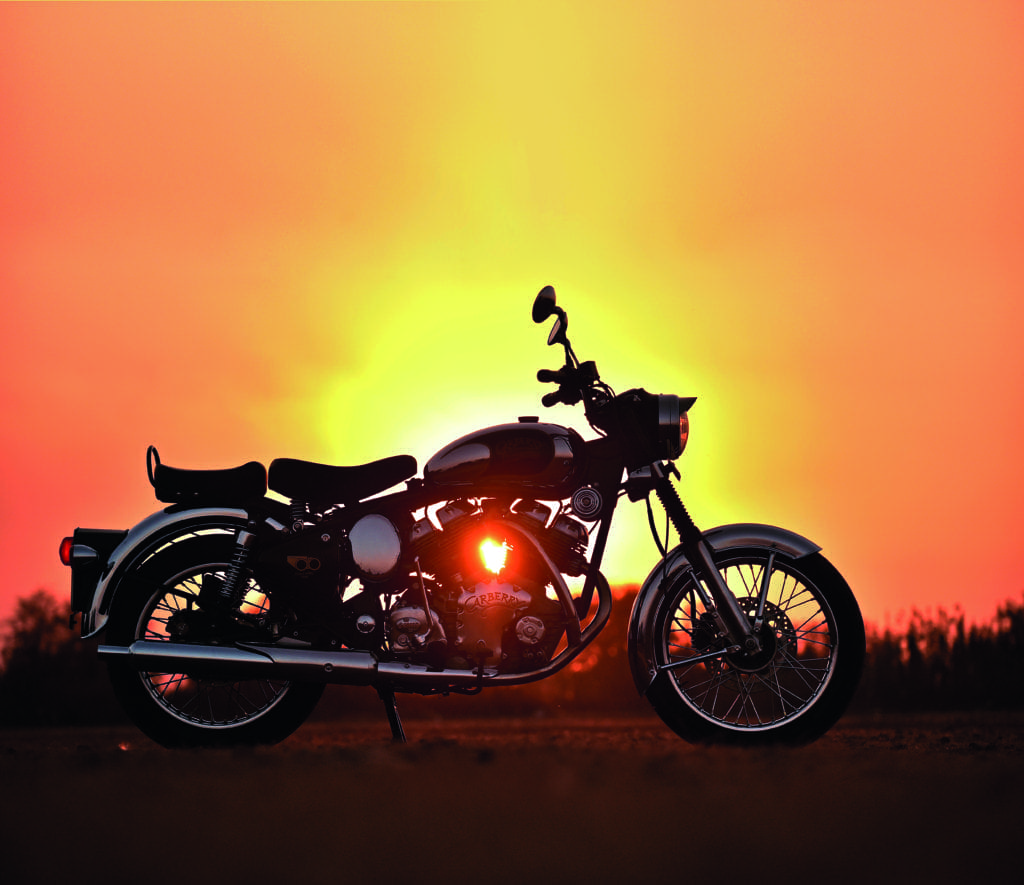 It's hard not to admire 59-year old Paul Carberry for his persistence in completing the 15-year journey to series production readiness of his bike. His unstinting belief in the project has overcome many hurdles that might otherwise have caused a less determined individual to fall by the wayside during the roller-coaster ride that pursuing his dream of doubling up a pair of British ohv singles to produce a neo-classic pushrod V-twin has entailed.
"The basic premise was to create a classic British-style 1000cc V-Twin using as many stock Royal Enfield parts as possible," says Paul. "The Bullet single's a lovely little bike – but it is small, so it's just a bit lean on power. That's the only thing against it nowadays, when everyone's going retro and neo-classics are selling so well. So adding an extra cylinder takes care of that, as well as making the kind of bike I personally like, and which I know other people do too. My aim is to offer a well-mannered torquey cruiser with the look, the feel and the sound you'd expect from a bike with a traditional British character, that's fun to ride, but has enough modern technology to make it reliable, all at an affordable price."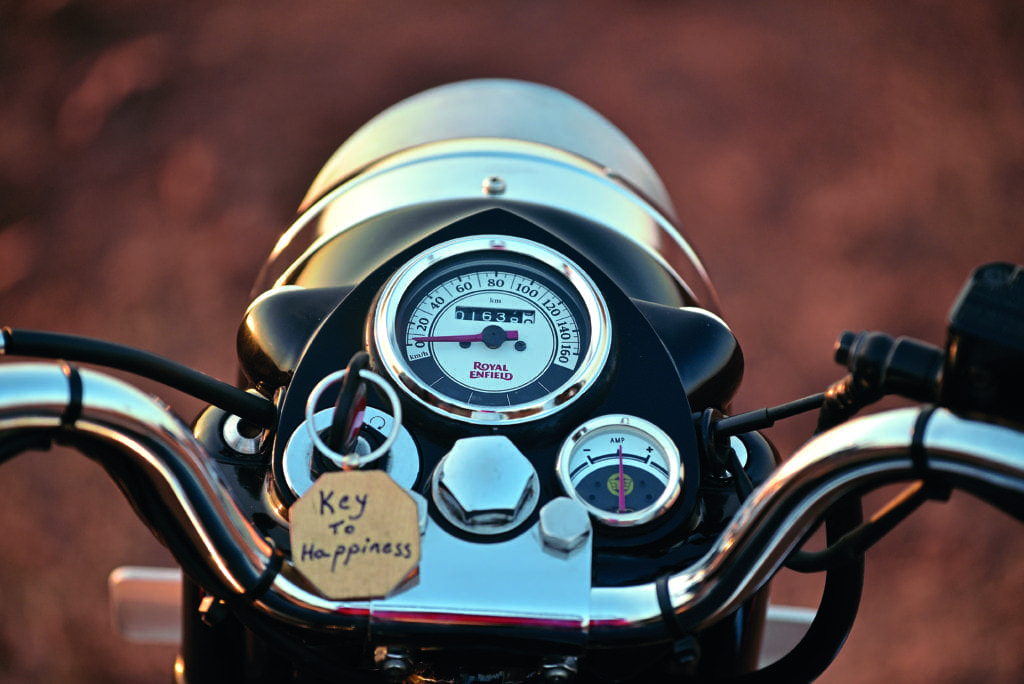 And that last objective meant building it in India, for his design parameters for the Double Barrel engine also focused on keeping production and maintenance costs to a minimum, via the worldwide availability of Enfield parts.
But the path to production was not an easy one, and constant refinement not only consumed money, but also time that could have been spent earning the income needed to survive. "The idea was to make money out of doing something I love, but it's sometimes been a love-hate relationship!" says Paul.
"I put everything into the V-twin project, to the point that I lost my house and was made personally bankrupt. But eventually I teamed up with a couple of partners to put the fully-homologated ADR-compliant bike into production at a factory up in the mountains outside Melbourne. By now it had grown to 1100cc and had Enfield's new five-speed gearbox, and it was a pretty good bike – all our customers were certainly pleased with it. But we only managed a short production run of just 13 complete motorcycles and a couple of engines before the rising cost of raw materials and overheads meant it all had to be shut down. But then after a few years doing other things, I began getting calls from people from all over the world, including India and China, about getting the project going again. Jaspreet was one of them, but the difference was that he actually did something about it, rather than just talk! We worked out an agreement, and I moved over here early in 2016 together with my lovely wife Luka, who's been incredibly supportive all the way through.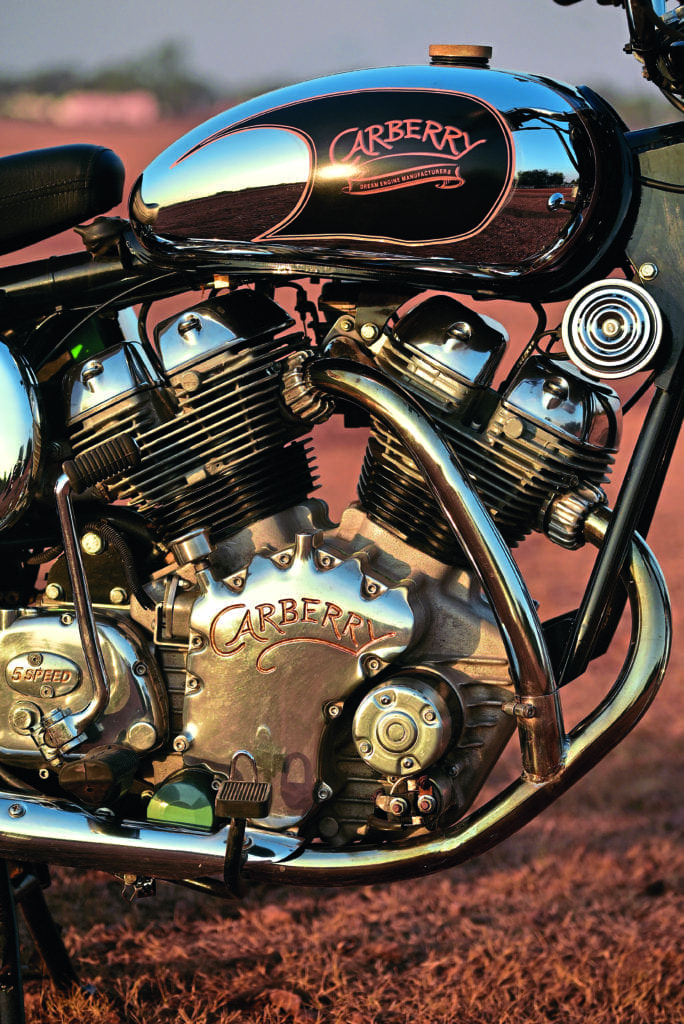 "Jaspreet set us up with somewhere to live, and a factory to build the bikes in, as well as a staff of up to 14 people at any one time, all of them locals who are eager to see the company succeed. I started hunting around for vendors and machinists and so on, which was a difficult task locally because there's no automotive industry suppliers here in Chhattisgarh. But we eventually sourced the needed components from all over India, and now it's all finally come together, so that we're ready to start satisfying orders."
For more content, why don't you like our Facebook page here, or follow us on Instagram for a snippet of our striking pictures!
Bike-loving entrepreneur Jaspreet Singh Bhatia, 33, is from a Sikh family with various business interests ranging from paper and cardboard manufacture to liquor stores, and investments in property and precious stones. In a country where a Royal Enfield 500 Bullet is considered to be a Superbike, Jaspreet's ownership of a Kawasaki ZRX1200 alongside various vintage bikes like a BSA B31 and a Honda CL350, all of which he says he rides regularly, stamp him as an avid biker with a passion for two-wheeled engineering.
Want to read on? Then subscribe to Classic Bike Guide and read our magazines online!