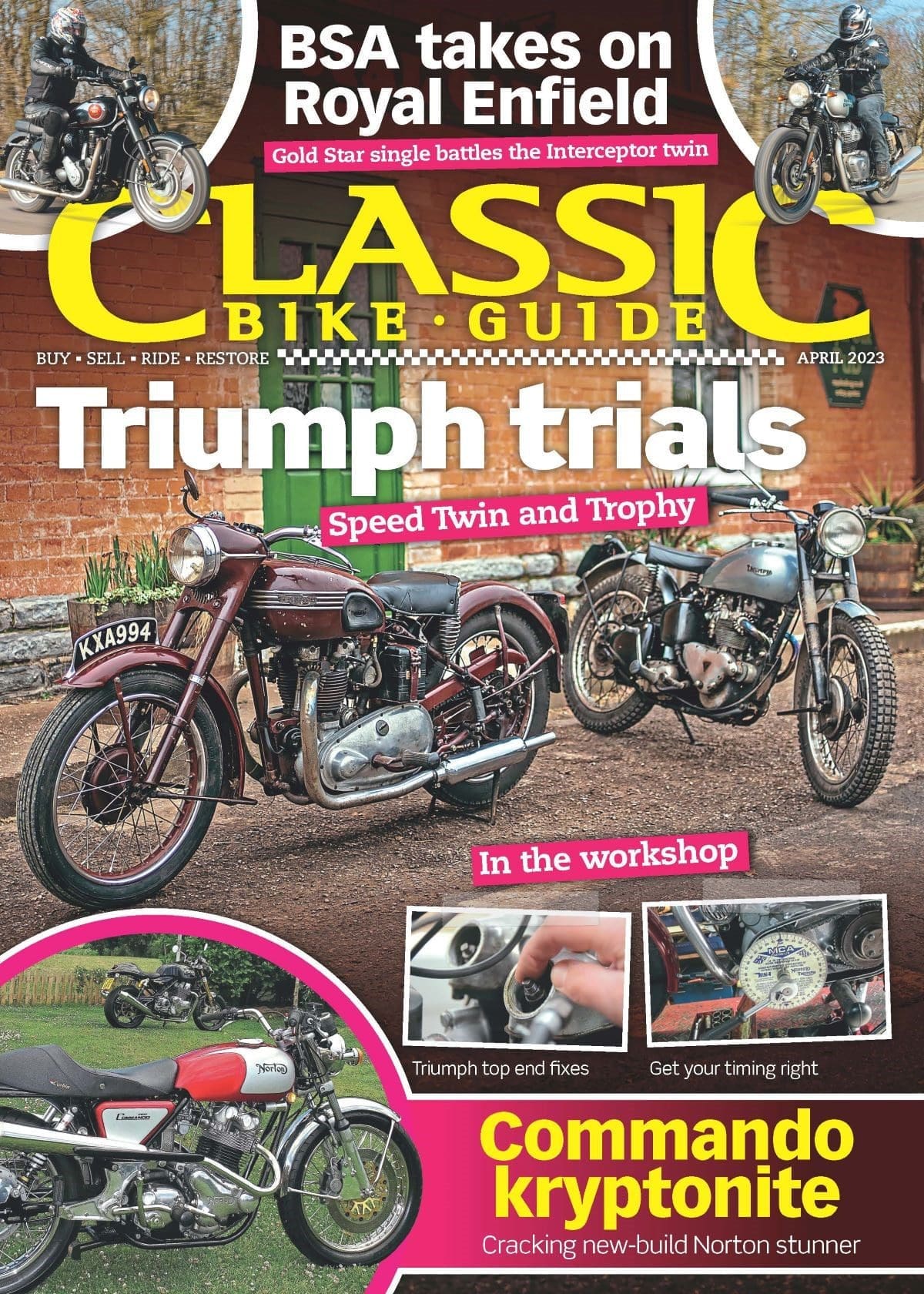 Don't want to miss out on the latest issue of Classic Bike Guide? Get the magazine delivered to your front door by heading to Classic Magazines – you won't even have to leave the house!
Yet again, Classic Bike Guide magazine has everything you need to buy, sell, ride and restore your classic bike!
To read the April issue of Classic Bike Guide, then cut to the chase and download the digital version, order the print magazine, or better yet save those pennies and subscribe to Classic Bike Guide.
Here's what to expect this month…
Triumph TR5
One man's paired down ISDT replica, and, boy, is it fun
Teenage rampage!
Honda CL100 and Suzuki GT125 get investigated for giving riders too much fun
Modern retro – BSA Gold Star
We pit the Gold Star against the Royal Enfield Interceptor and Triumph's Street Twin
Commando from the archive
We searched out some less common images from the early day of the Commando