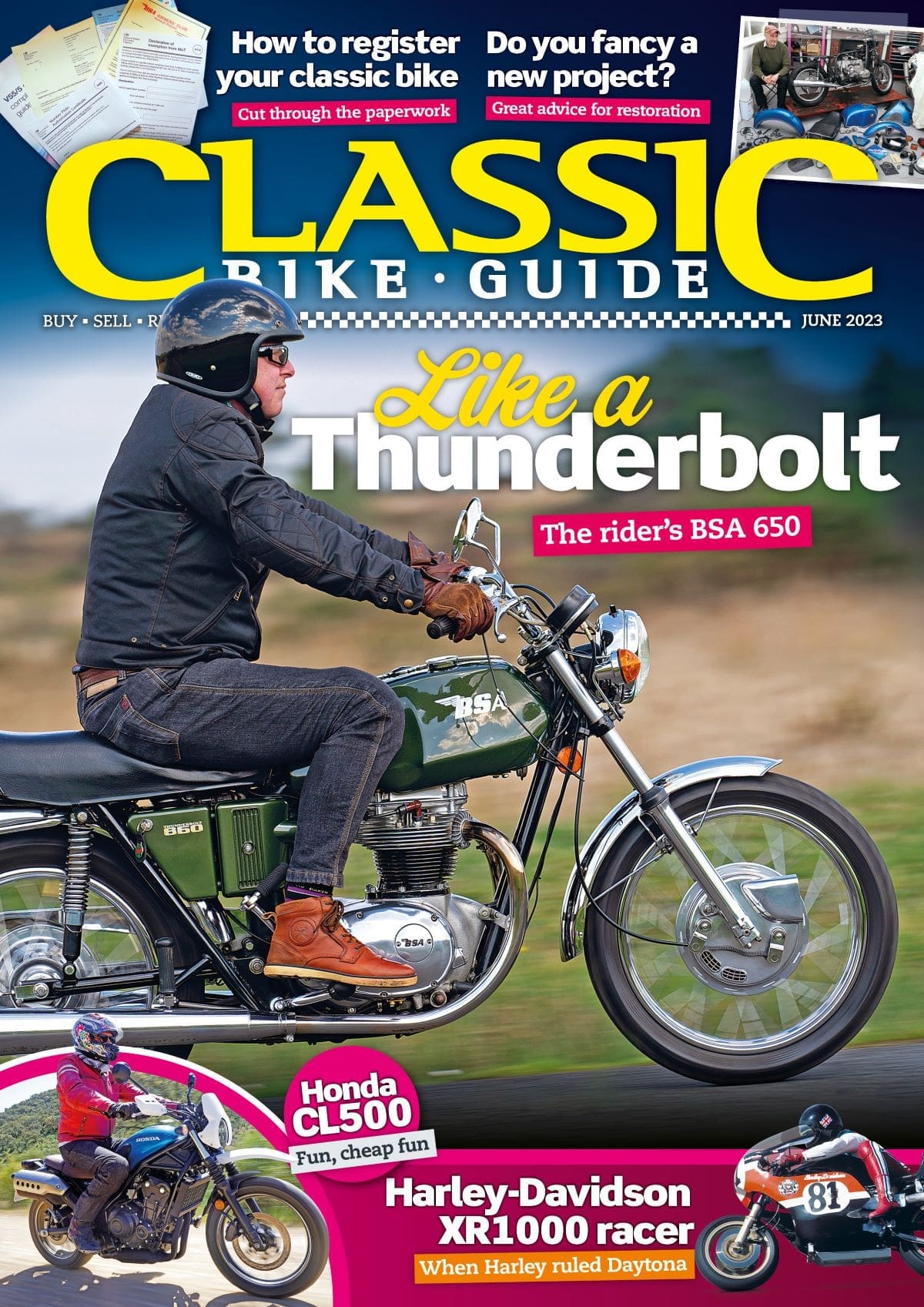 Don't want to miss out on the latest issue of Classic Bike Guide? Get the magazine delivered to your front door by heading to Classic Magazines – you won't even have to leave the house!
Yet again, Classic Bike Guide magazine has everything you need to buy, sell, ride and restore your classic bike!
To read the June issue of Classic Bike Guide, then cut to the chase and download the digital version, order the print magazine, or better yet save those pennies and subscribe to Classic Bike Guide.
Here's what to expect this month…
Your guide to the BSA ThunderboltWe tell you all about the later 650cc BSA, the story behind it, what they're like to own and what to look for. It may have just one carb, but it makes it a great bike for regular riders
Modern retro – Honda CL500
The new 500 twin is under £6000 on the road, has the original 70s CL bikes in its DNA and is really, really great fun!
How to register a classic bike
Registering a classic is boring, complicated and can be frustrating. Classic Bike Guide helps guide you through the process piece by piece