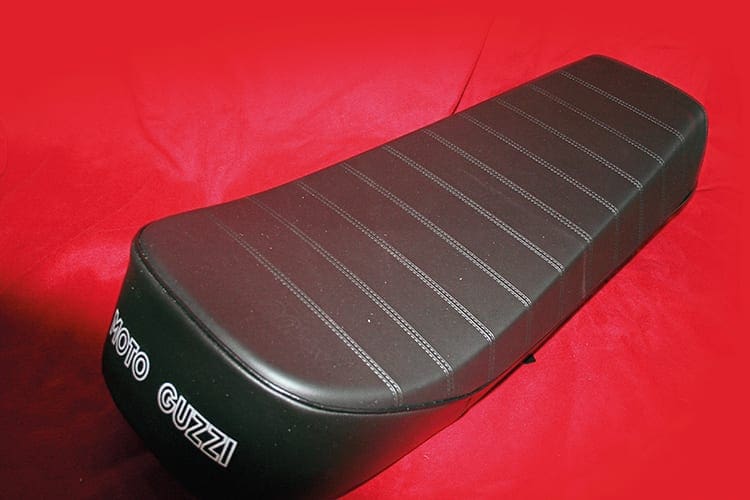 Saddle up
MOTO GUZZI SPARES specialists Gutsi Bits have managed to source a limited supply of replacement seats for 1970s V-twins. The replica T3 seats replace the originals which have been unavailable for many years. Gutsi Bits say the seats are of good quality, include the standard latch mechanism and are made in Italy.
Gutsi Bits also offer replica Le Mans Mk.2 seats with the original foam design and T3 California seats, as well as V7 700 single seats and 750 Special and V7 700 dual seats for bikes made in the late 1960s and early 1970s. The shop sources parts for the older Guzzis from around the world as well as supplying day to day essentials to keep more modern Guzzis on the road.
See gutsibits.co.uk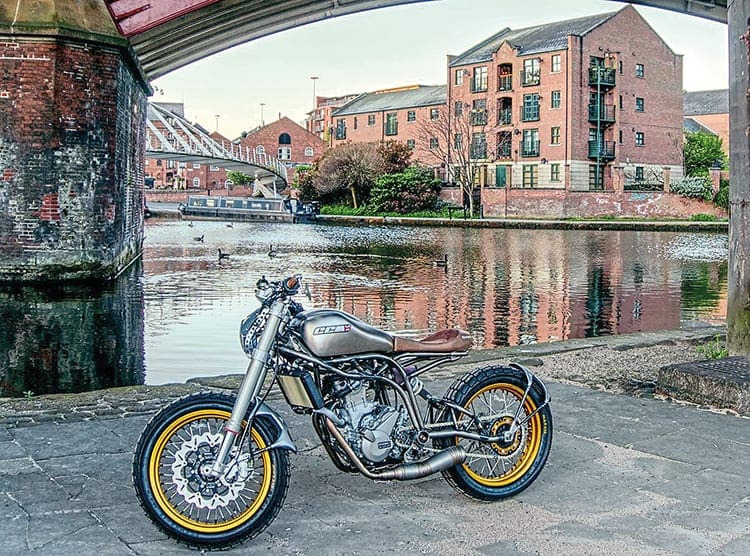 CCM Scrambles Spitfires

CCM HAVE ANNOUNCED a second Spitfire model after the sell-out success of their roadster. The Spitfire Scrambler will be made in a limited edition run of just 250 and production will start in September at the company's Bolton factory.
The Scrambler uses the same hand-made frame and engine as the road bike, with a modified subframe to allow the fitting of a high-level exhaust. The Scrambler also has longer-travel fully-adjustable suspension. A bigger front wheel and dual purpose tyres are fitted, as are raised off-road handlebars, a two-tone seat and a sump guard, and the already pared down look of the Spitfire is even more sparse on the new model. The Scrambler will be priced for sale in the UK at £8995 plus £279 OTR charges. A £250 deposit will secure one of the 250 machines being made.
See ccm-motorcycles.com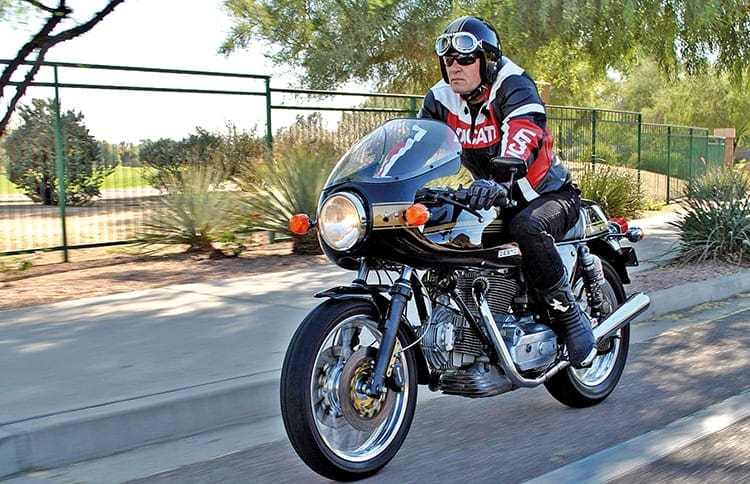 Ducati sale rumours
INDIAN NEWSPAPERS REPORT that VW have approached Royal Enfield's parent company, Eicher Motors, in an attempt to sell them Italian manufacturer Ducati. VW's Audi subsidiary currently owns Ducati, and Reuters have reported that VW has asked investment bankers Evercore to look into selling Ducati along with other assets as it struggles to deal with the scandal over faked diesel emissions.
The Times of India says that VW has approached Eicher Motors, quoting unnamed sources, but Eicher's owner has declined to comment. Enfield are currently developing a range of machines with bigger engines than their own 350/500 Bullet singles, and a prototype 750cc twin has been spotted being tested on the streets of New Delhi. Ducati machines sold in India are made at the company's factory in Thailand.
See more news and features in the June issue of CBG