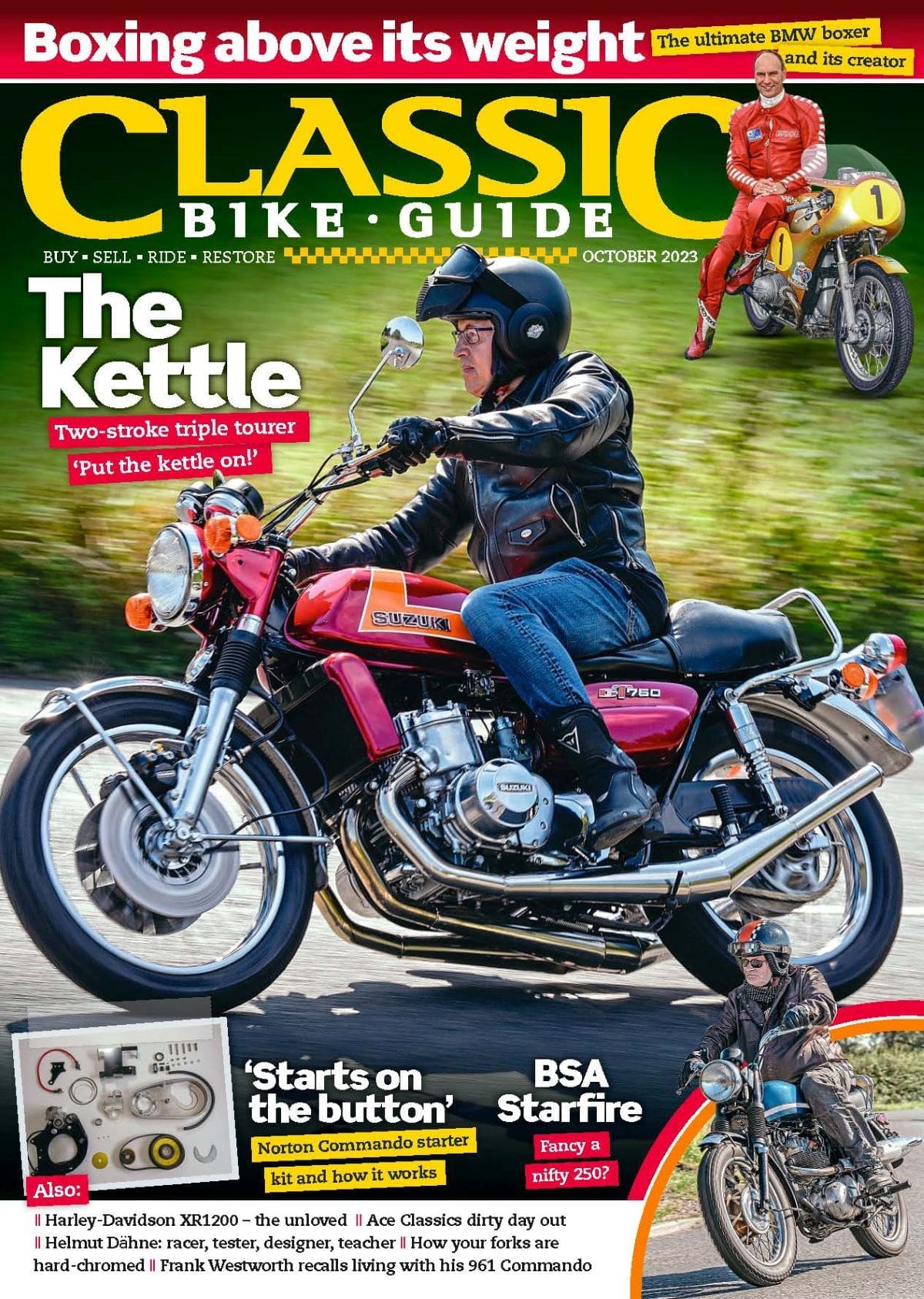 Don't want to miss out on the latest issue of Classic Bike Guide? Get the magazine delivered to your front door by heading to Classic Magazines – you won't even have to leave the house!
Yet again, Classic Bike Guide magazine has everything you need to buy, sell, ride and restore your classic bike!
To read the October issue of Classic Bike Guide, then cut to the chase and download the digital version, order the print magazine, or better yet save those pennies and subscribe to Classic Bike Guide.
Here's what to expect this month:
Your guide to Suzuki GT750
The Kettle was a brave idea that worked as a tourer in a way most couldn't imagine.
BMW R90S racer: The ultimate airhead
Helmut Dahne evolved his airhead boxer himself, becoming a serious machine.
Your guide to BSA Starfire 250
Thrashed when new, the Starfire family can offer lightweight, British thrills nowadays.
How stations are rechromed
We visit AM Philpot to see just how forks are rechromed and how bad original finishes can be.