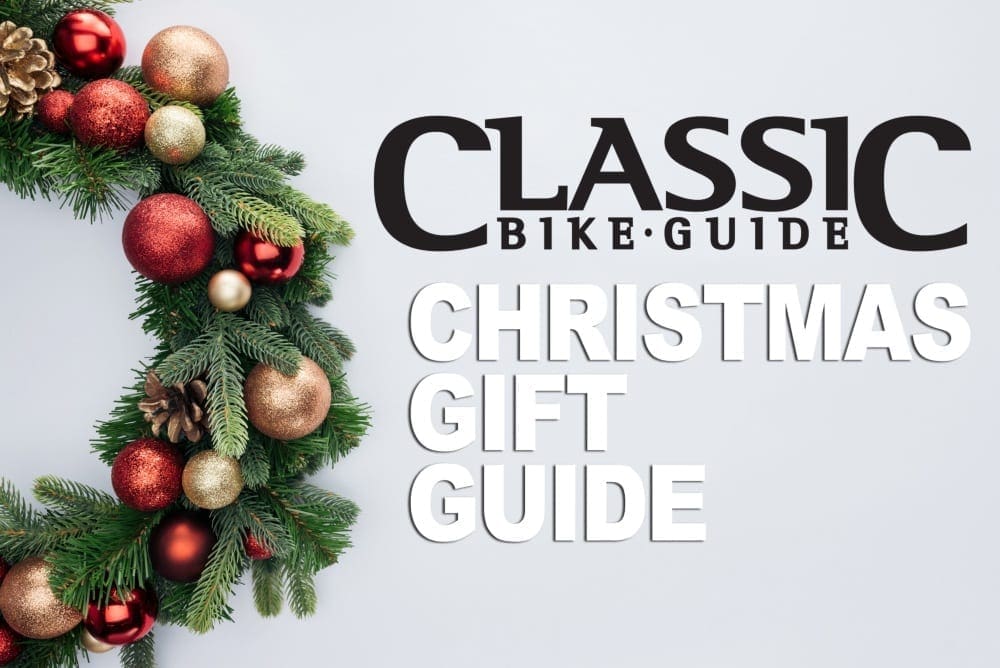 Christmas is just around the corner, leaving only a few days to get all your presents sorted. Luckily, Classic Bike Guide is here to provide you with an exclusive Christmas Gift Guide, filled with fantastic products perfect for classic bikers…
1. Get those classic bikes squeaky clean with AmmoPro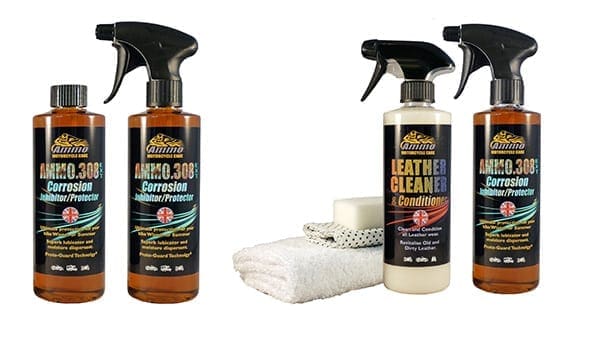 There's some fantastic new products available from the multi-award winning AmmoPro motorcycle care range.
The 308 EXT is the highest performing corrosion inhibitor/protector available today. Originally developed to protect military hardware in the most hostile environments, this is the updated XTR version specifically for bikes. It's brilliant for long term storage, winter and all year protection and equivalent to 2-3 times size in aerosol!
Their new Leather Cleaner and Conditioner provide a deep clean and they can recondition/revitalise all motorcycle leather wear including one pieces, jackets, boots etc.
The Leather Cleaner and 308 EXT RRP is £23.45 but you can use the code CB1 to get both for £19.95. For just the 308 EXT, the RRP is £11.95 or use code CB2 and have this for £9.95 or CB3 for two at £19.95!
Get them here: www.ammopro.co.uk
---
2. Six issues of Classic Bike Guide for just £20!
The greatest gift of all for a Classic Bike Guide reader would be… more Classic Bike Guide. Why not give the gift that keeps on giving and grab a subscription to our Classic Bike Guide magazine for a cracking £20!
This offer means that you save some pennies and the magazine gets sent right to your doorstep. Classic bike fans will also enjoy plenty of quality features, images, interviews and more in our monthly issues.
Get it here: www.classicmagazines.co.uk
---
3. Find a treasure trove of classic bike gifts with Ace Classics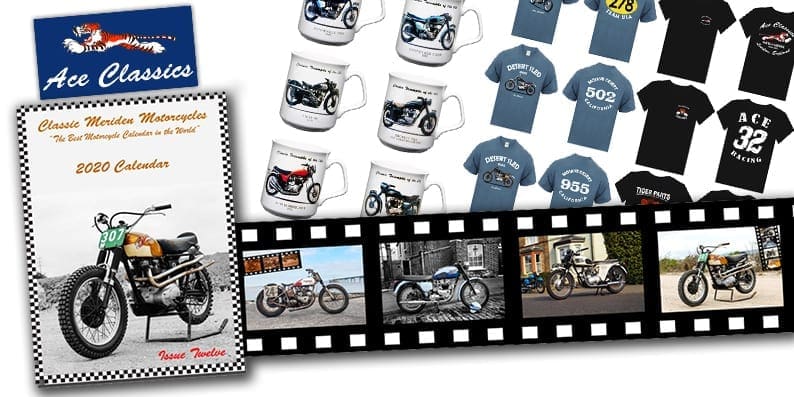 Check out the brand new Ace Classics 2020 calendar, filled with beautiful Triumph's. Ace Classics also offer a fantastic range of t-shirts with plenty of cracking designs to choose from. 100% cotton, 100% cool!
There's much more available on their site too, including mugs, kids clothes and all the parts you could need for your classic bike. Visit them at 99-103 St. Mildreds Road, London, SE12 0RL, or simply go to their website to find these fantastic gifts.
Get it here: www.AceClassics.co.uk or call 020 8698 42732
---
4. Clean MyRide – An Effortless Cleaner That's Not Just For Christmas
Price: From £11.99, Clean MyRide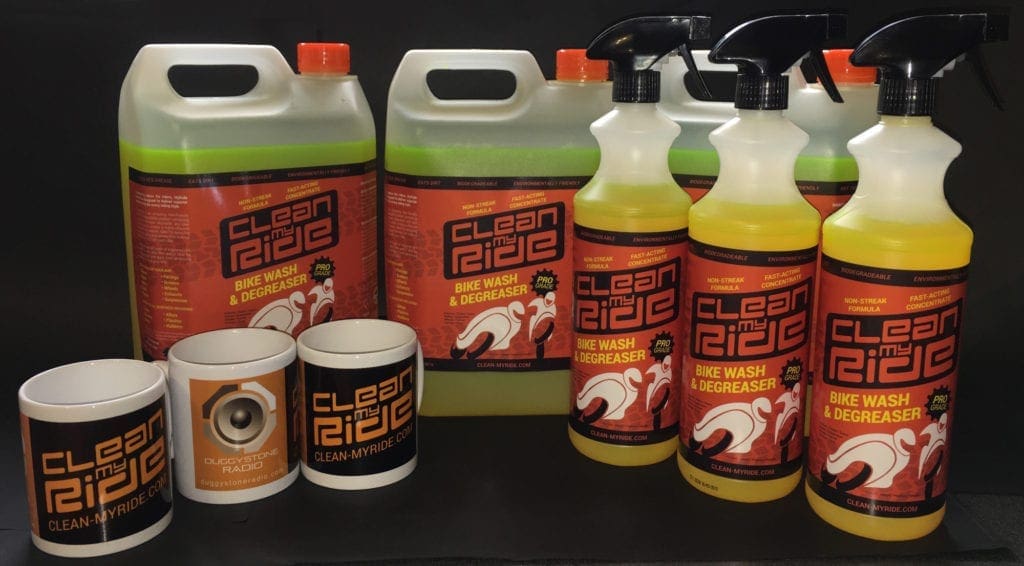 Whether you tuck your loved ones away over winter or ride them all year round, make sure you add Clean MyRide to your Christmas list for an all year long super-clean machine!
Clean MyRide's combined bike-wash degreaser is a carefully crafted combination of premium quality degreaser and traffic film removers, cleaning agents and softeners blended to create a highly effective 5 star reviewed cleaner that's tough on grime yet gentle on paintwork. Ideal for removing tar, bugs, traffic film and road muck along with oil, grease and chain lubricants, our non-caustic, non-streak formula delivers superb results without damaging surface finishes.
Find out more about this great gift choice on their site and use their exclusive FREE P&P Code 'CBG19' on checkout to save some money!
Get it here: www.clean-myride.com
---
5. Give the gift of nostalgia with this Mortons Archive poster
Price: £9.99, Classic Magazines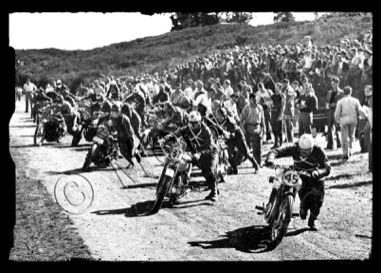 Mortons Archive are pleased to offer an A3 poster of a Classic Racing Start from their extensive motorcycling collection.
This image is digitally reproduced on 280gsm gloss coated A3 sheets, which measures 420mm x 297mm (true A3) and is printed by them on their Xerox digital press. The poster will be packaged flat and in a hard backed envelope for your appreciation – a lovely addition to anyone's Christmas list.
Get it here: www.classicmagazines.co.uk
---
6. Find a mountain of reads at Mortons Book
Our publisher, Mortons Media Group, is launching a range of non-fiction books specialising in a wide range of topics from railway, military and aviation history to consumer issues, hobbies, crime and politics.
There are also numerous titles available from Mortons' new acquisition – renowned rail, maritime, road transport and biography publisher, Silver Link. We have a read for every interest so if you're looking for the perfect Christmas gift, head to the website.
Get them here: www.mortonsbooks.co.uk
---
Advert

Enjoy more Classic Bike Guide reading in the monthly magazine. Click here to subscribe.
---