Can't afford a Sixties Triumph? We've made a couple of unique specials with a classic twist for the price of a main service. Here's the first.
Words and photography: Kirsty Garner & Matt
We know how great classic ownership is, but it isn't the cheapest pastime.
It's daunting for those not used to looking after old bikes with their manual ignition, finding top dead centre… and how do you explain tickling carbs?
And for new riders, or those more used to modern bikes, there's the fun of changing gear with the foot you've used for braking, up instead of down for gears on some models but not others and of course a total lack of brakes.
Some modern bikes already look good, like Triumph's Bonneville family, Kawasaki's W800 and Harley Sportsters. But they also carry a price that could get you a true classic.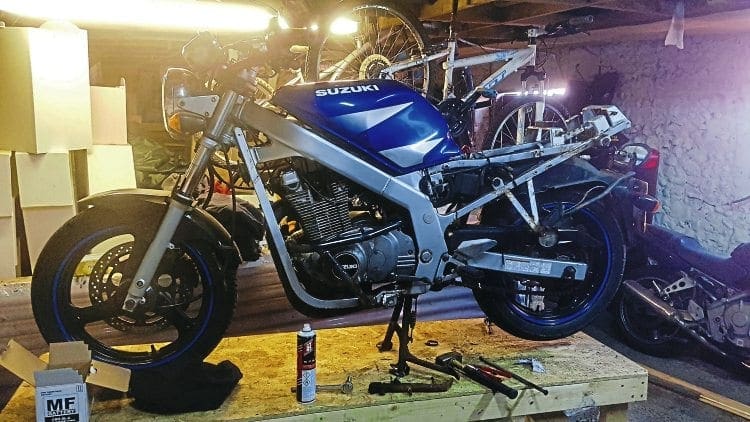 The two bikes here had the budget of a bag of jelly babies, needed to suit the rider and be something a little different that would fit in at an old bike meet.
Suzuki GS500E
When a friend of mine, Kirsty, wanted to do her bike test I thought I'd let her have a go on an old GS500E I had in the shed after her CBT. Stupid idea.
This poor, unloved ex-training school bike had last been ridden in the midst of winter, then parked up.
Although a battery started the engine up with fresh petrol, everything else was seized.
I had to jump up and down on the pillion seat to free the shock linkage (it didn't free it, just compressed it, but made it easier for Kirsty to get her feet on the ground), you could only change gear with a mallet as the gear selector shaft was seized in the aluminium sprocket cover (so we stayed in first), the forks were leaking and the brakes were terrible. What an introduction to the wonders of motorcycling…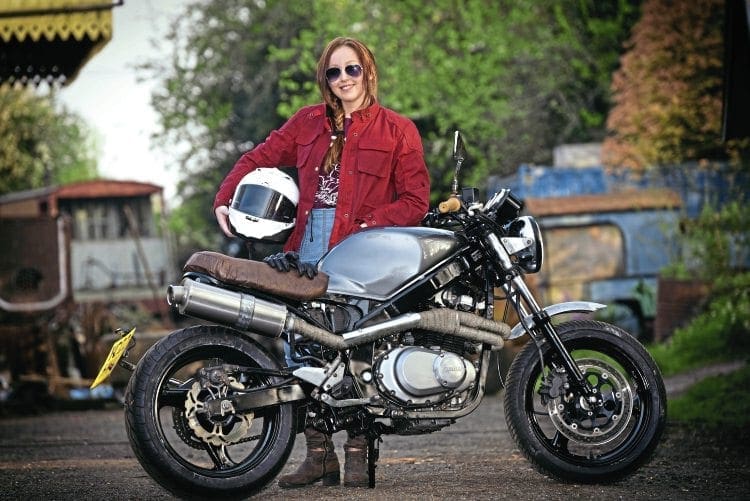 Somehow, she loved it and took a shine to the barely-mobile Suzuki. Hopefully that early foray helped with clutch control and getting used to the larger bike.
After passing her test first time, we were talking about bike choice as she wanted a classic bike.
Then the GS500 came up again – after all, it is an air-cooled 500cc parallel twin, albeit in a modern frame.
But that frame is steel, hence easily modified, so some fag-packet designs were hatched to make a new, lower, narrower subframe to make it fit Kirsty's size and hopefully look a little less modern. This meant stripping the bike.
Read more and view more images in the July 2019 issue of CBG – on sale now!

---
Advert

Enjoy more Classic Bike Guide reading in the monthly magazine. Click here to subscribe.
---