Words and photography by Matt
In just seven years, the Distinguished Gentleman's Ride has grown to be the largest one-day ride in the world.
Started in Australia by Mark Hawwa, the idea was for riders to join up on old-style bikes in their finest robes; all in the name of men's health charities.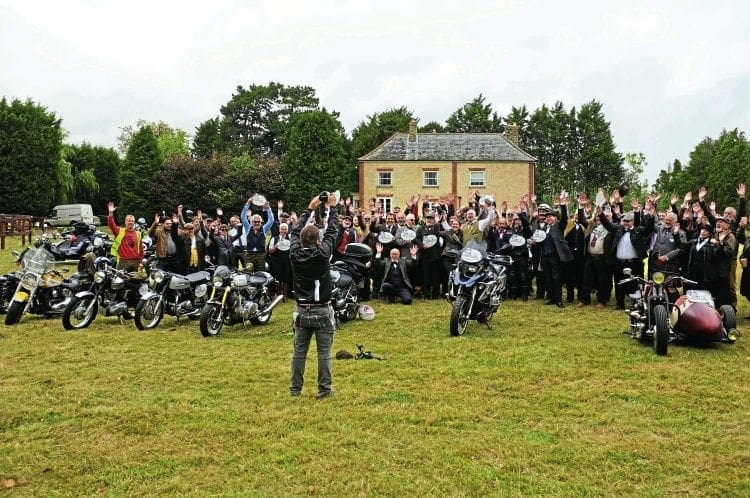 Since then, more than 700 rides are now organised, raising in excess of $7 million for prostate cancer, suicide prevention and other great causes.
The weather had looked to be against the UK rides, but we joined the Bury St Edmunds ride and were blessed with a little sunshine and no rain until the end.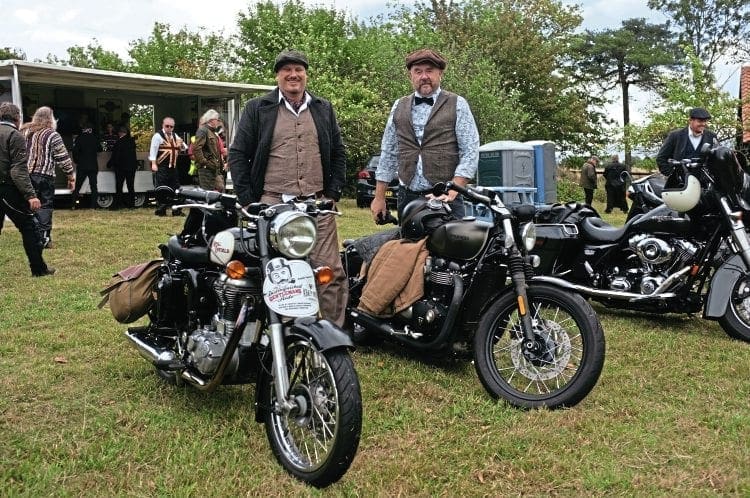 So one could ride in one's best attire without looking like the proverbial drowned rat!
Organised by Bernard and Lexi Adams, around 110 bikes and outfits met at Wetherden Hall with tea and coffee laid on by Camrider training; local dealer Krazy Horse provided breakfast at their dealership and a support van for those in trouble.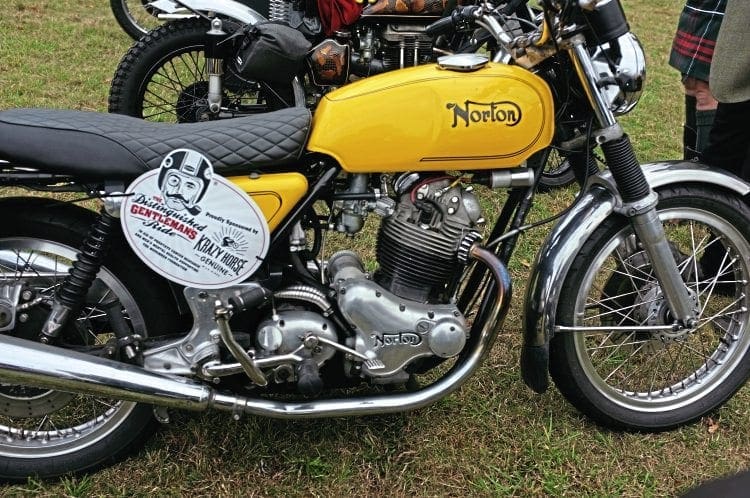 Before the ride there was time to admire each other's steeds, before a shortened (due to the forecast) ride to another tea stop! Just this ride alone raised more than £18,000.
The sight of the riders in their finest togs and old-style bikes had people waiting on the side of the road to take photographs and wave.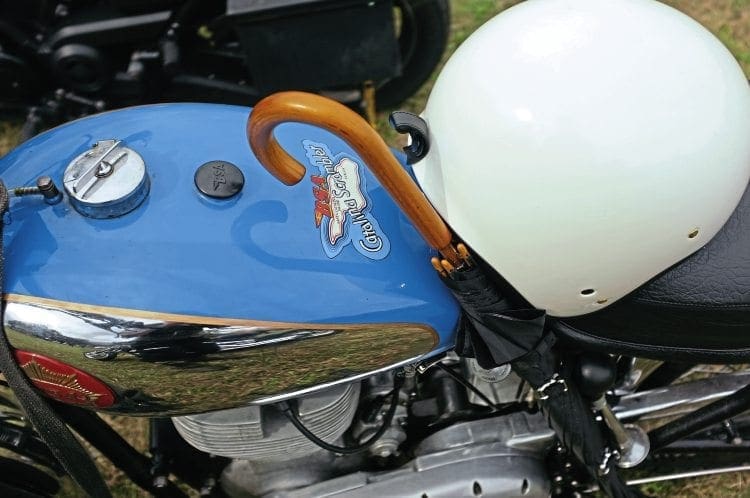 The mix of bikes and riders was also great to see. Look out for a Distinguished Ride near you next year – it's for a great cause.
View more images in the November 2019 issue of Classic Bike Guide – on sale now!