A horde of highly tuned classic sprinters will be unleashed at East Kirby airfield, in Lincolnshire, over the weekend of September 10-11, 2016.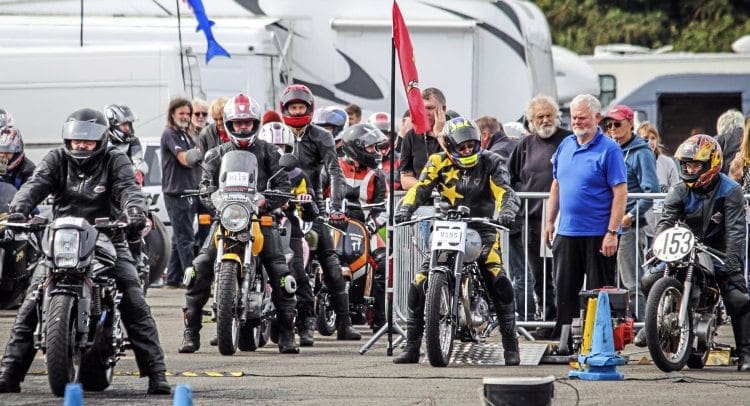 The two-day event promises 'double (engined) trouble' when the George Brown Memorial Sprint returns to the historic airfield, which is itself steeped in history.
The air museum is sited near the sprint track and houses the famous Lancaster bomber Just Jane. The track is one of the best grassroots sprint venues in the UK; a long, smooth circuit, based in the south of Lincolnshire, so within easy reach for most of the country.
This will be the sixth running of the memorial sprint since the passing of George Brown. The first was held in 1982 at Santa Pod. There were some pretty impressive bikes there, including Ted Dunmow riding Paper Tiger, running 9.53s at 151mph; Brian Chapman on his 500cc Vincent Super Mouse, running 10.02 at 139mph; and on Mighty Mouse (the 1000cc Vincent) running 9.39 at 154mph.
The next George Brown Sprint was held at the famous Esholt Park, in Bradford, in 1985, where Tony Brown entered on Super Nero. This spectacular track features the famous 'Esholt bump', which makes bikes career skywards on one wheel over the crest of the hill at well over 100mph, just before the quarter-mile marker.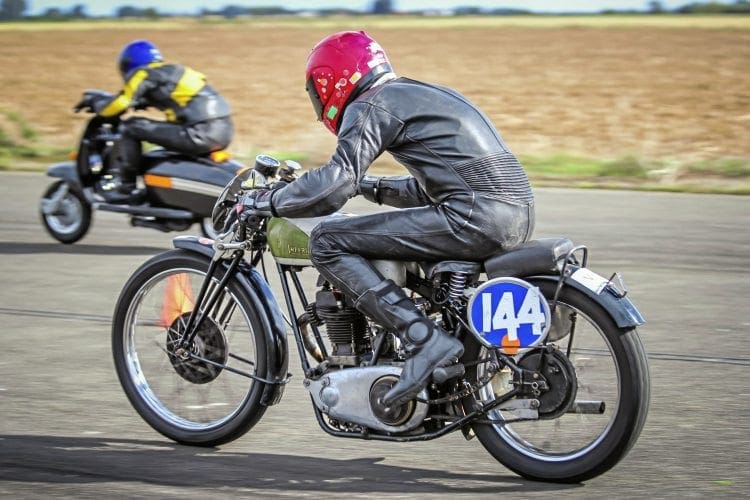 Then the George Brown Sprint moved to Bovingdon for 1990. It was mentioned that there was a lack of grip and therefore times were well down. Blyton Airfield, near Scunthorpe, was the setting for the 1991 event, which turned out to be a very sad day. This was Dave Houghton's last meeting as he tragically fell off his bike during a run and suffered fatal injuries. The NSA have never raced at Blyton since that day out of respect.
Last year the meet moved to East Kirkby and was a great success, attracting many riders from all over the country. This year, George Brown's Super Nero will head the line-up. It was removed from its normal display at the National Motorcycle Museum and rebuilt ready for this event, and it looks like Tony Brown (George's son) will be taking on the riding duties again.
The event will also be unusual in that the organisers expect seven double-engined British sprint bikes to attend; a first for an NSA event. John Hobbs will be campaigning the famous Weslake double-engined, supercharged 'Hobbit', as well as riding the newly rebuilt Olympus, which suffered a monumental engine explosion earlier in the year.
The Colin Fallows' stable of bikes make an appearance, starting with Super Cyclops, the double-engined supercharged Norton of Mick Butler fame, along with Black Cat, the Velocette and his Weslake.
Gary Norman has agreed to bring along both of his double-engined bikes, while Ray Law will ride his double-engined supercharged Triumph.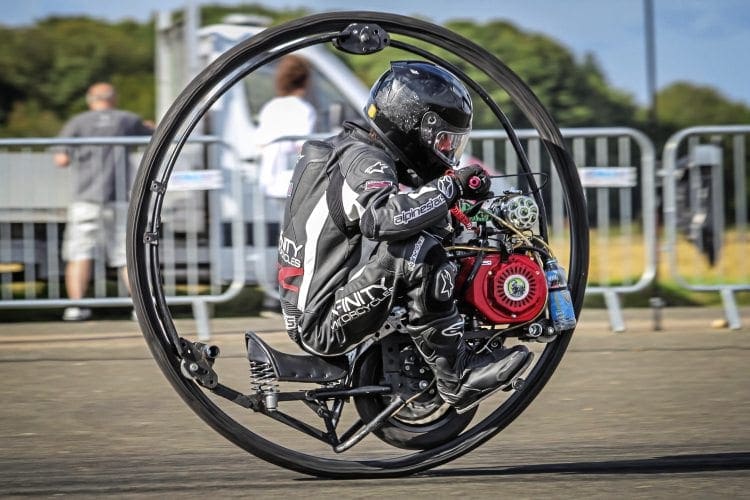 Kevin Fields has entered 'Icarus', the ex-Roy Daniels record-breaking bike, which held the British land speed title at an average of 191mph.
Sheelagh Neil will be riding her late father Ozzie's Scott outfit; she is one of the first members to have joined the NSA.
Chris Illman will be bringing along the Vincent outfit – 'Methamon' – once owned by Maurice Brierley. He'll no doubt be trying to better his times set earlier this year when Sheelagh teamed up with him in the sidecar.
Other competitors and their creations include Terry Homan with Ramrod, and hopefully Bill Orris' wonderful 350 Rudge; Dave Clee on 'Shotgun'; Neil Baskerville and his newly built supercharged Triumph, which bristles with innovation; Trevor Duckworth with his record-breaking three-wheelers; and a European contingent, with entries from France, Clive Neale from Switzerland, and Herve Saigne will be coming to join in the fun on his Triumph Sprinter.
Peter Williams has kindly agreed to bring along his legendary, double-engined, injected nitro Triumph 'Two-Faced' for the static display.
Other machines are welcome to join the display of sprinters.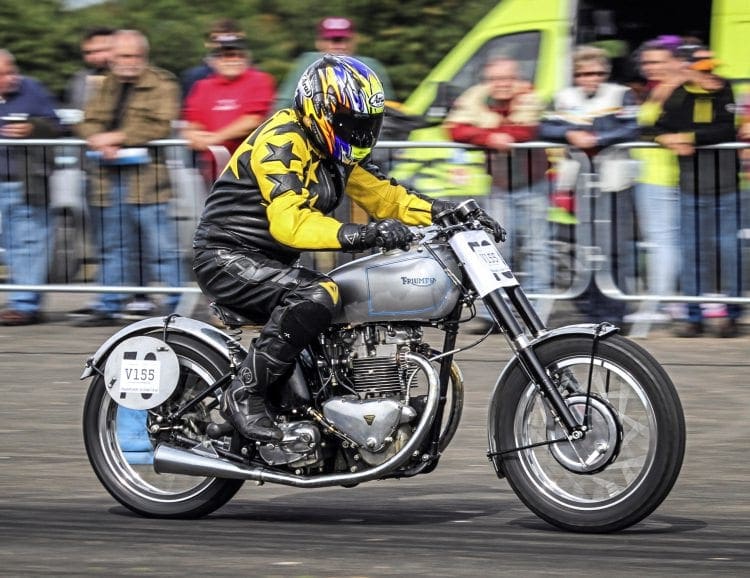 Old and new, contact Graham Sykes on 07778 053506 or [email protected]
On top of all that, there will be a Vincent 1000 special class, with all Vincents qualifying for free entry at this event, so there should be a strong showing of the these classic British V-twins.
Racing takes place on both days (10.30am until 5pm), with spectator admission £10 on each day.
Further details see: www.nationalsprintassociation.org
Words: Graham Sykes // Photos: Becci Ellis (Becci Ellis Photography SMC)