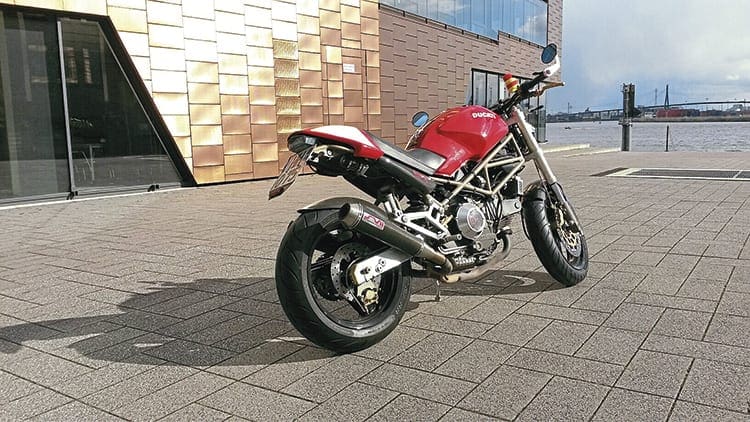 Recently I was at Newcastle airport in a magazine shop searching for a good read for my flight back home to Hamburg.
What I saw I did not expect – I found your good Classic Bike Guide, with the 30 years of the Desmoquattro report, which I read with high interest. Brilliant.
I've been waiting for years for exactly such a report in my German motocycle magazine, MO Italian bikes. You did it and that's great!
I am the lucky owner of a 1992 851 S3 (Monoposto SP4 seat, according to a dyno test in the workshop some weeks ago it has 100bhp) and a 1999 M900 (carburettor).
I sent the frame and engine number to Ducati Italy and they informed me by phone that approximately 200  851 S3 bikes were built in 1992. I have no idea if that is right? The design, history and performance of the 851/888 is amazing.
It is very exotic when you appear with such a Superbike at the biker meets, most of the people have not seen the 851/888, as the 916 design and history is much more popular.
Thanks a lot and greetings from Hamburg Germany
Dominik Bertsch
CBG: Glad you liked it Dominik, and your SP3 looks fantastic!