A BIKE SHOP once hailed by Triumph as the world's number one spares dealer looks set to close down.
Charlie's Motorcycles in Eastville, Bristol, was established more than 60 years ago and is known by motorcyclists across the globe. Reg Hall set up Charlie's Motorcycles in 1957 and ran it until 1996. He owned it until his death last year.
Reg was presented with a plaque by Triumph in the 1980s proclaiming him "the world's number 1 spares dealer" and was made a Freeman of the City of London in 2005.
In its heyday, the shop was supplying spares for British motorbikes to enthusiasts all over the world. Reg also developed the now well-known replaceable oil filter modification for the oil in frame Triumph and BSA models, which has been widely copied.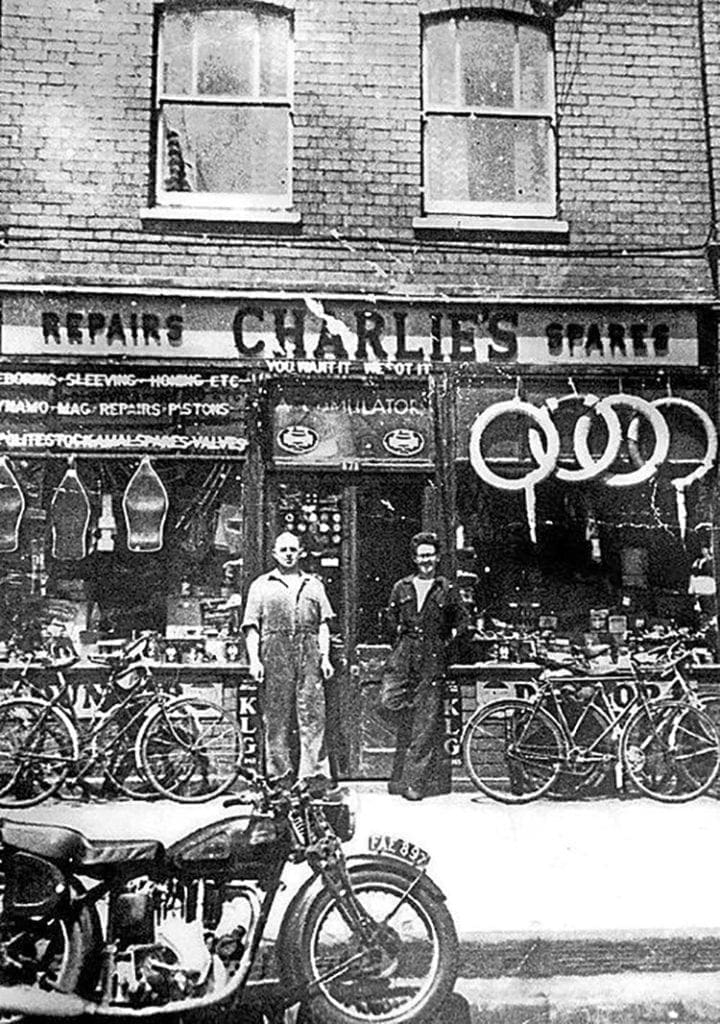 Charlie's mechanics were renowned for their skills and the shop had a contract to repair any Government-owned motorbike in the south of England.
Steve Smith, who runs Charlie's today, said following Reg's death ownership of the property passed to a distant relation and is now expected to be sold, forcing the closure of the shop.
"We'll hang on in here as long as possible, but we might have to close in a month or so. If we can find affordable alternative premises, we will try to carry on," he said.
Read more News and Features in the November 2019 issue of CBG – on sale now!