The motorcycles on page 61 of your July issue are not Welsh registered, but London i.e. Met. On plates of this era the last two letters, not the first two, indicate the relevant licensing authority.
The motorcycles are CYM reg. CY seems to have been taken to indicate Swansea, but actually it's YM that's relevant, a London reg from 1925-1974.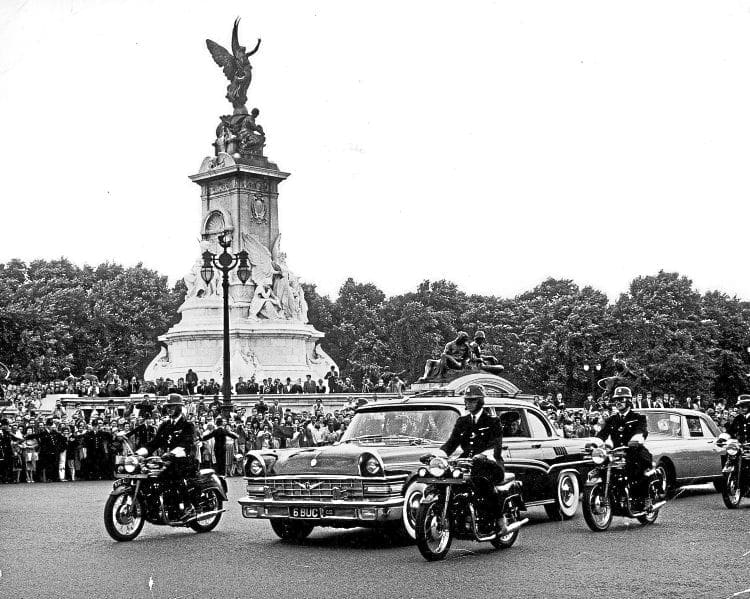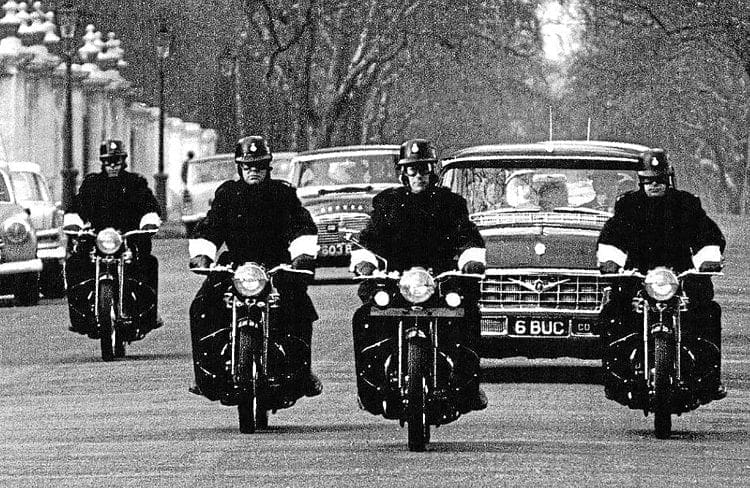 This is in fact a photo from the early days of the Special Escort Group (SEG). It is from 1965 and shows the SEG rehearsing before they travel to the British Show, held in Amsterdam in May, and attended by Princess Margaret. The senior officer on the left is Commander Fleming.
The shot on page 58, of the Victoria Memorial ('the Wedding cake') also shows the SEG.
I believe this to be one of two occasions: either the 1961 visit to London by Yuri Gagarin, the first man in space, or the 1964 visit to London by Valentina Tereshkova, the first woman into space.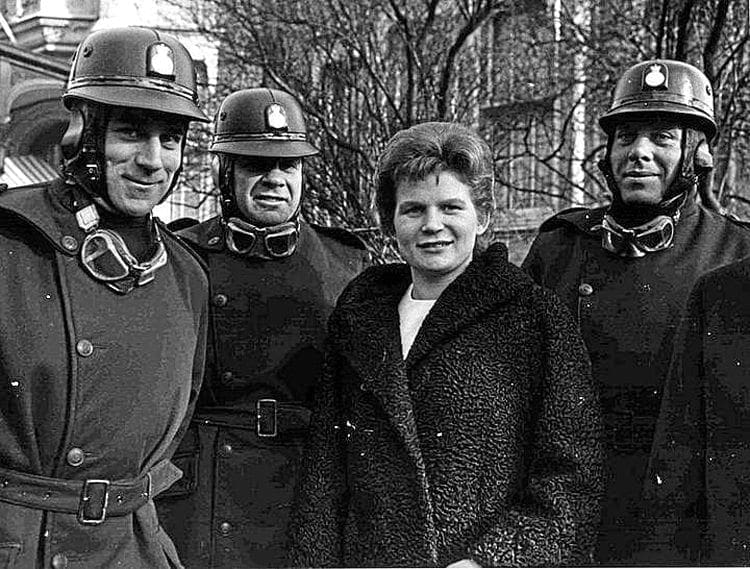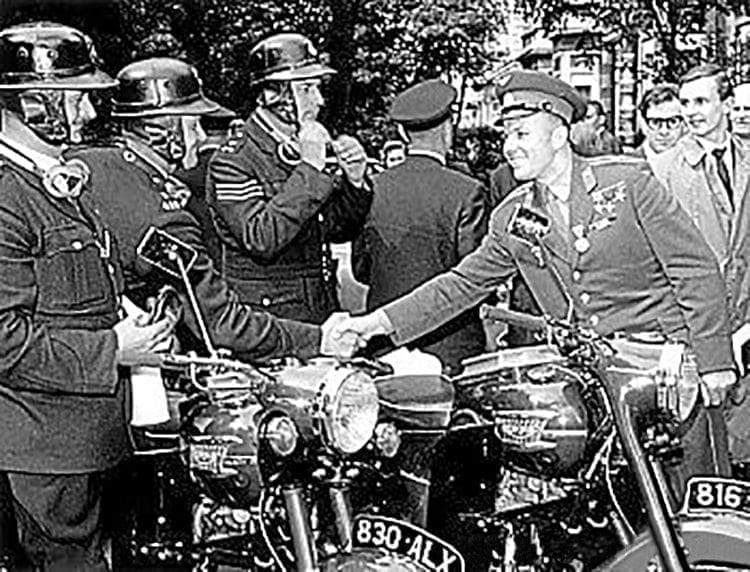 In the photographs (right) the same saloon '6 BUC' can be seen, presumably a USSR Embassy car. In the Gagarin photo, the sergeant in the centre is the late John Baldwin, who by the time of Tereshkova's visit was the inspector in charge of the SEG, later chief superintendent.
Martyn Hillier QPM
Thanks, Martin – very interesting back story. Matt
Read more Letters, Opinion, News and Features online at www.classicbikeguide.com and in the August 2020 issue of Classic Bike Guide – on sale now!