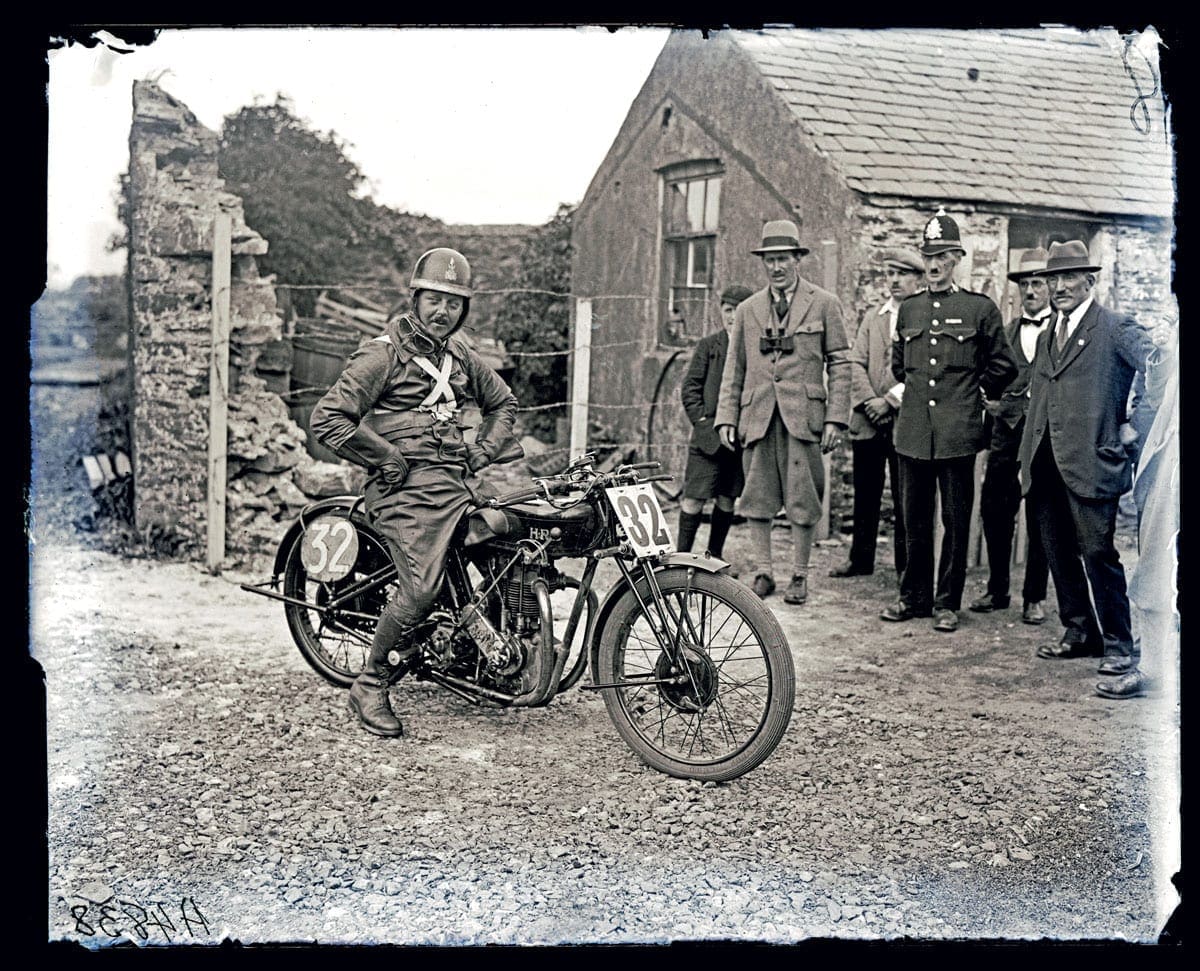 Howard R Davies was born in 1895 and he quickly showed a love of life and excitement, riding horses and hunting as a child. However, racing motorcycles was what he wanted to do.
Davies worked for AJS and Sunbeam, competing in both the ISDT (International Six Days Trial) and the TT, but he constantly suffered from mechanical issues that hid his talent and bravery.
Then the First World War took over everyone's lives and he became a dispatch rider, and then a pilot and he was shot down and captured – though it was reported that he had died, so Motor Cycle magazine published his obituary. Davies was busy trying to escape, but was unsuccessful.
Record-breaker
After the war, in 1921, Davies was the first rider to win the Senior TT on a 350cc bike, an AJS. But there were also many more mechanical issues in other competitions with various makes of machine, so Davies did what so many riders have wanted to do: he built his own bike.
The name H.R.D was born in 1924 and here you see Howard on his 350cc Junior bike, which came second to Wal Handley on his Rex-Acme, a fine result for a new company. But in the Senior, Davies managed what so many dreamed of, winning the blue ribband event on his own bike.
Despite this, H.R.D did not survive and three years later Vincent bought the name and Howard went on to work with cars and bikes.
But, in 1925, Howard R Davies won the Senior TT, the world's most important race, on a motorcycle he had built.