Is this the best classic bike meet no one's heard of?
Words by Matt photography by Matt and Charlie Hull
If you don't belong to The Vintage Motor Cycle Club (VMCC), or are new to old bikes, then Founders' Day may just have passed you by.
But more than 4000 came to this year's one-day event, in the gorgeous grounds of Stanford Hall in Leicestershire, this July.
It is run by the Taverners, the Leicester section of the VMCC and has been going for around 50 years.
The Taverners are a keen bunch, and also run road trials and off-road trials, specifically to encourage larger old bikes that may struggle against the purpose-built bikes often seen at 'classic' trials. In fact, girder forks and rigid rear ends are encouraged!
Back to Founders' Day, and for your £10 entry there was possibly the best bike autojumble around, where, whether looking for specific parts or for anything that caught your eye, you could lose hours.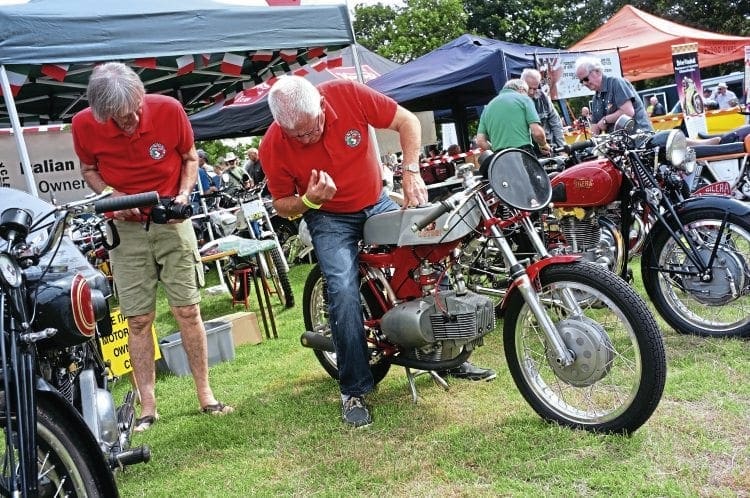 The wall of death was free to go and see, as was many, many clubs with some great displays.
Founders' Day is slightly different as there are not that many commercial stands; though Royal Enfield were there with the concept V-twin. In fact, the Enfield Bullet was being celebrated for its 70th anniversary this year, so a great many were seen around the event.
Read more and view more images in the September 2019 issue of CBG – on sale now!