Real or replica? The final version of BSA's pre-unit 650 twin was so good that people have been recreating the things ever since Small Heath stopped building them
WORDS BY Frank Melling PHOTOS BY Carol Melling
IF THERE WAS an award for the most widely faked classic motorcycle in the world, then BSA's Rocket Gold Star would be a strong contender.
BSA only made this beautiful sporting twin in 1962 and 1963, and produced a mere 1584 examples. Yet look around and you will see a lot of Rocket Gold Stars, some honestly labelled as 'replicas' and more than a few not!
The idea for the Rocket Gold Star came from BSA dealer Eddie Dow, an icon of the British motorcycle trade.
Eddie was a BSA Gold Star specialist with a highly successful record of racing the legendary singles, and he also produced his own range of goodies for them.
However, for the man in the street, the smoothness, easy starting and flexibility of a twin appeared attractive compared to the demands of a highly tuned big single.
In its favour, the Gold Star handled sublimely well. Manx Nortons were considered to be the benchmark for fine handling but in many ways the BSA was the sweeter chassis. It's certainly more forgiving, even on modern tyres.
The Gold Star used a wide motor for a single.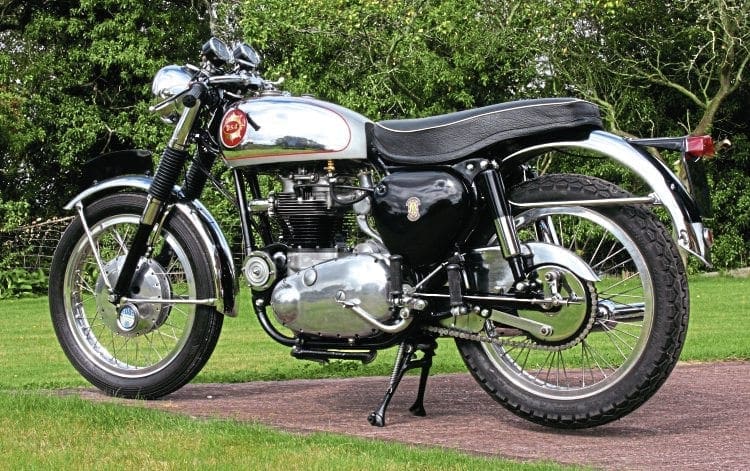 The bottom downtubes of the frame were generously splayed, so much so that the bottom, right-hand engine rail had a kink in it to accommodate the oil pump.
This frame was amply wide enough to accommodate a twin cylinder engine, with nothing more than a change of engine plates.
With the Gold Star's 190mm race brake and quickly detachable rear wheel, the A10-engined bike was also instantly ready for serious sporting use.
There was a whole range of gear ratios available: the RRT2 close ratio box; SCT for motocross and STD for road use. Gold Star fuel tanks, with their trick filler caps, and rearset footrests came straight off the shelf.
BSA had a very fine engine in the tuned A10 twin. It was stone-axe reliable and, when equipped with the Super Rocket alloy head, could churn out a reliable 50bhp – as good as anything in the world. So when one of Eddie Dow's customers wanted a Goldie with an A10 engine, he was all too willing to oblige. Unofficially, the Rocket Gold Star was born.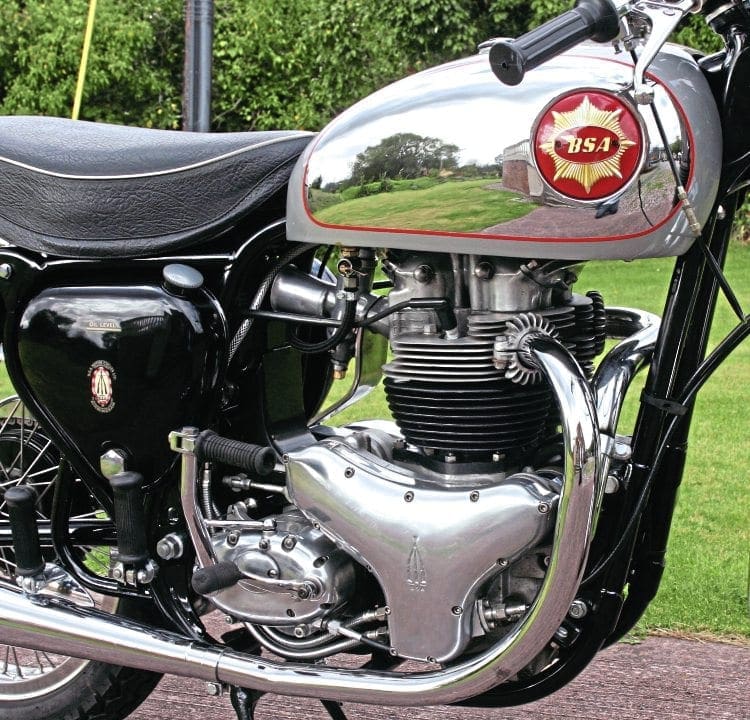 The package was impressive.
The 650 twin engine gave more power than even a really good 500 single, but it was vastly more user-friendly. Instead of the quasi-religious rites necessary to coax a high compression big single into life, the A10 engine burst into action like a biddable spaniel off to retrieve.
Where the Goldie needed lots of clutch and 40mph before things became harmonious, the affable 650 pulled like a tractor from the stops. It was smooth, too.
Both 'Goldies' would top the ton, but the single required commitment and skill while the twin simply got on with the job. The Goldie's laudable handling qualities were retained in the new hybrid.
Eddie had made a bike which handled like a Gold Star, stopped like a Gold Star, had a Goldie's top speed but with better acceleration and which was vastly easier to ride.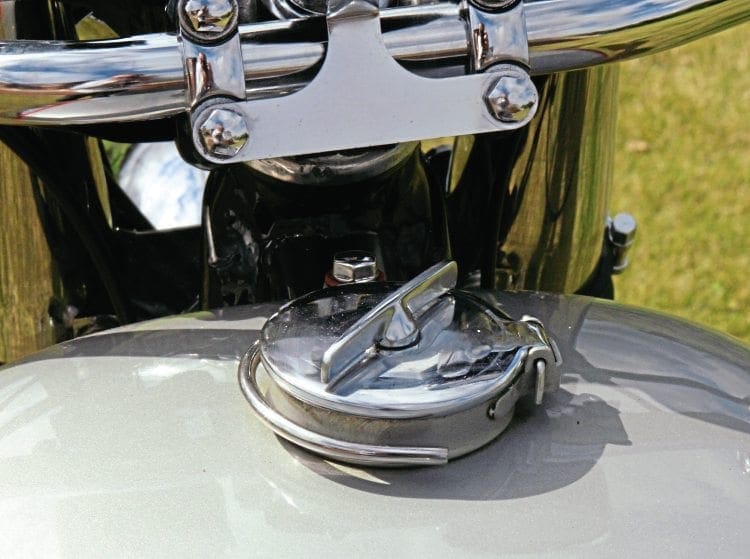 BSA's management took note. The firm's new unit-construction range of twins wasn't due to reach customers until 1962 and a stopgap sports model was badly needed.
Enter the Rocket-engined Gold Star. This was easy and cheap to make, and required almost no new parts.
BSA upped the Rocket's compression ratio to 9:1 (10.5:1 pistons and tweaked valve springs were soon supplied by Eddie Dow) and added the high-lift Spitfire cam to achieve 46bhp at 6250rpm.
The factory also used a two-into-one exhaust. This broadened the power band and reduced the noise levels, allowing a free-flowing Burgess absorption silencer to be used.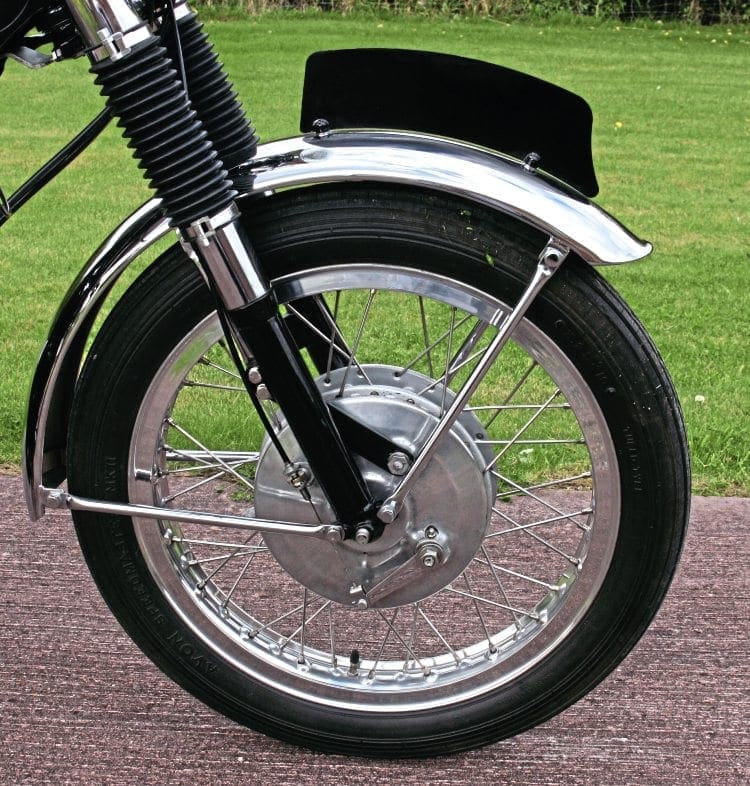 With a racing exhaust, the RGS hit the magic 50bhp marker.
Add a gearbox of customer choice, racing brake, clubman's style saddle, Gold Star suspension and clip-ons, and the Goldie's drop dead gorgeous chrome and silver fuel tank, and the final result was probably the best British café racer of all time.
Mechanics magazine timed one in 1963 and reached 123mph, the fastest bike they'd ever tested.
It pumped out 51bhp at 7200rpm, hit 90mph in second gear and would pull over a ton in third.
It stopped in an outright astonishing 20ft from 30mph with brakes fitted with racing linings: "Of the two, the rear brake was by far the best." The RGS was "a really thrilling bike."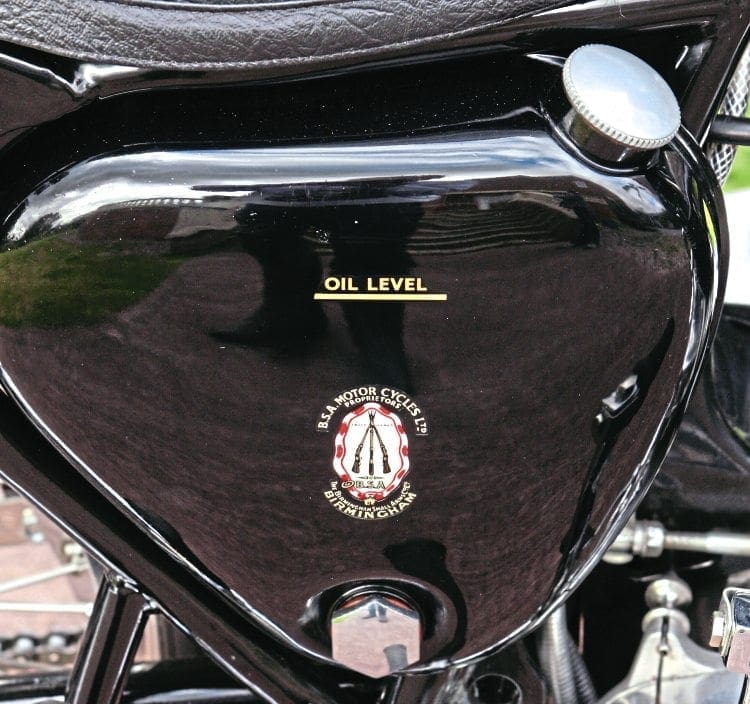 It's also a really rare bike, and these factors are reflected in current prices. If you want a really nice RGS then expect to cough up around £25k.
Compare that to the price of an A10; a £20k difference. Here's where 'caveat emptor' is truly worth remembering.
BSA's basic single-cylinder road bikes, the B31 and B33, have a chassis and gearbox that are very similar to a Gold Star.
There are plenty of rough B31s still about, ditto A10 engines. So a builder could combine two BSAs worth about £7000 to create an RGS replica, and sell it honestly for between £7000 and £10,000 depending on build quality.
Or an unscrupulous seller could try to pass it off as a genuine RGS and make a dishonest £15k profit.
We always recommend joining a long-established owners' club before buying a classic, and that advice is essential if you want to own a genuine RGS.
Some clubs hold the original factory records, and will have technical and dating officers who can trace the lineage of the bike you're looking at.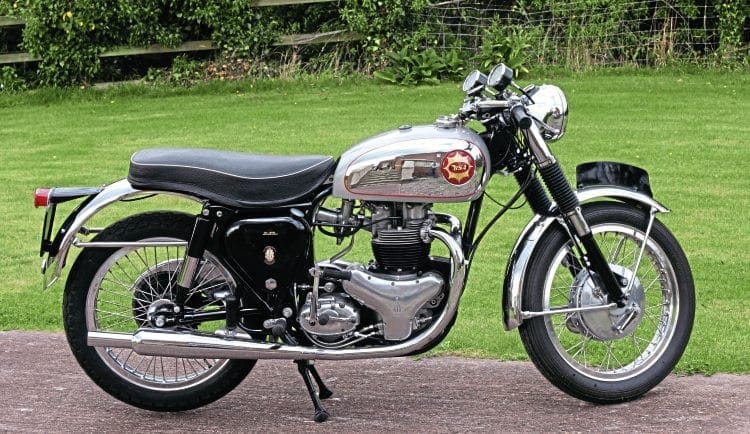 A genuine RGS can be accurately authenticated all the way back to its birth and will come with stacks of solid history.
Be very wary of one which 'came out of a barn' in the 1980s and has no earlier logbooks, service notes or records of sale…
PRICE GUIDE
£20,000-plus
(genuine RGS)
£7000 to £10,000
(replica)
ALSO CONSIDER
BSA A10: a fraction of the price, far easier to live with and not too tricky to prettify if it's the looks that turn your head. AJS Model 31 CSR: another tuned 650 street-burner with flash chrome credentials, and a genuine CSR costs the same as a fake RGS. Also check out almost any Triton…
SPECIALISTS
Len Haggis
George Prew
Phil Pearson
OWNERS' CLUBS
BSAOC:
bsaownersclub.co.uk
Gold Star OC:
bsagoldstarownersclub.com
MANUFACTURED: 1962/63 ENGINE: Air-cooled ohv parallel twin BORE / STROKE: 70mm x 84mm CAPACITY: 646cc COMPRESSION: 9:1 (10.5:1 optional) OUTPUT: 46bhp @ 6250rpm (51bhp @ 7200rpm) LUBRICATION: Dry sump, worm drive oil pump IGNITION: Magneto CARURETTOR: Amal 389 Monobloc PRIMARY DRIVE: Simplex chain GEARBOX: Four-speed foot-change (various ratios) FRAME: Steel cradle, duplex front downtubes FRONT SUSPENSION: BSA oil-damped tele forks REAR SUSPENSION: Swinging arm, twin Girling shocks FRONT BRAKE: 8-inch 2ls drum (190mm racing brake optional) REAR BRAKE: 7-inch sls drum FRONT TYRE: 3.25 x 19 REAR TYRE: 3.50 x 19 WHEELBASE: 56 inches SEAT HEIGHT: 30 inches DRY WEIGHT: 420lb TOP SPEED: 111mph (123mph)
Read more News and Features online at www.classicbikeguide.com and in the May 2020 issue of Classic Bike Guide – on sale now!