VISIT: www.staffordclassicbikeshows.com/October
THE CAROLE NASH 27th Classic Motorcycle Mechanics Show, one of the best bike shows in the world, is going ahead… but with a twist.
Visitors will be welcomed to the show on October 10 and 11 at the Stafford County Showground, but they must have bought their ticket in advance from the website: www.staffordclassicbikeshows.com/october
You can purchase either a Saturday or Sunday ticket, but if you don't have a ticket, you will not be allowed into the show.
The total number of visitors will be limited on both days to keep everyone safe, allow for social distancing, and keep the show in line with government guidance.
Ticket buyers should check out the safety plan at www.mortonsevents.co.uk/covid and see what the organisers are doing, and how those attending can help to keep everyone safe.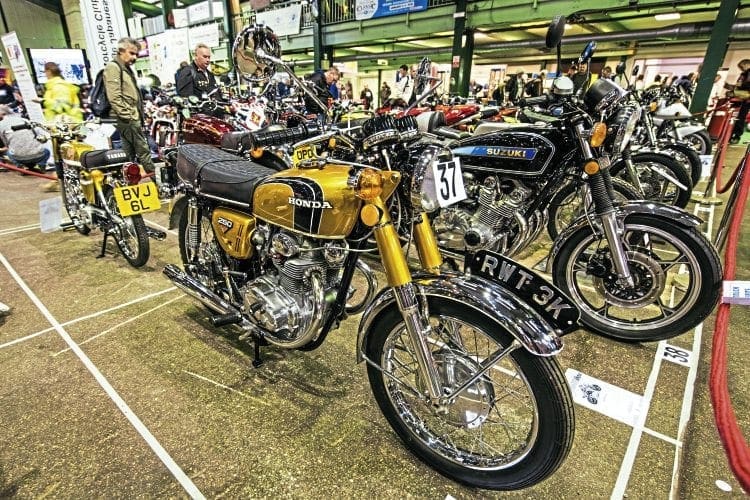 Visitors should bring their face covering or mask so they can access the indoor space at the show, again in line with government advice.
Whilst the show may not look and feel like a 'regular' Stafford, it is hoping to combine the best of the April and October shows, with a great mix of vintage and modern classics, with space and time to explore every aspect of the show.
And being less crowded, it should be even easier to see all the stands, exhibitors and bikes.
Read more News and Features online at www.classicbikeguide.com and in the October 2020 issue of Classic Bike Guide – on sale now!