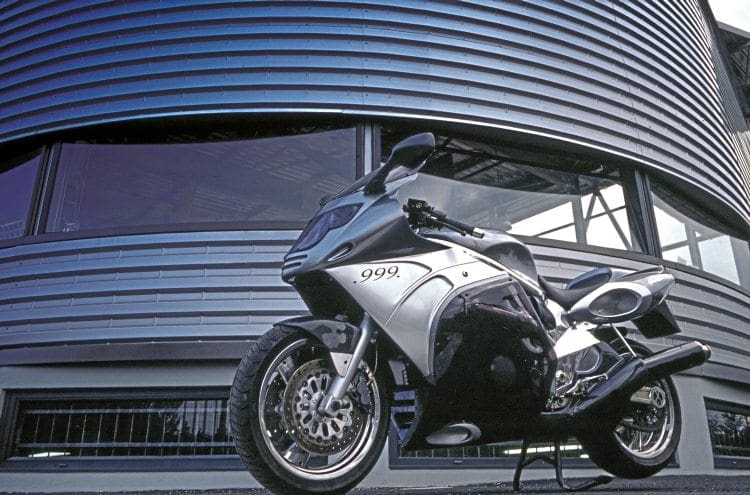 Before establishing a modern day entente cordiale by teaming up with Brough Superior company owner Mark Upham to design and construct the born-again SS100, a quarter of a century ago Thierry Henriette created the only one of his numerous Boxer Bikes two-wheeled works of art to be powered by a British engine.
When he did so in 1993, it was as a conscious act of promotion for his new Road Masters dealership specialising in Eurobikes, located in a plush, modern building on the outskirts of Toulouse. Besides selling Bimota, MZ, Aprilia, Cagiva and Husqvarna models this was also not only France's largest Ducati dealer, but one of the top outlets in the country for the newly-revived Triumph marque, which John Bloor had brought back to the marketplace only three years earlier. Oh, and in case you wondered – no, BMW already wouldn't allow its bikes to be displayed on the same showroom floor as Triumph's, a policy which has persisted right up to today. So, no Boxers in the Boxer Bikes' subsidiary showroom…
The first Boxer Bike to be built around a Triumph motor was called the Gladiateur – as in the sword-carrying patron saint of England, St George. The engine Thierry chose was from a model that's since become a collector's item, the now very rare short-stroke four-cylinder Daytona 1000 which kicked off Triumph's revival, but was only catalogued for two years, from 1990-92. This and the longer-stroke 1200 Daytona four were supposed to be the means by which John Bloor could demonstrate to the world that the revived Triumph brand, whose return to the marketplace he'd spent the last seven years planning, was a thoroughly modern marque which looked forward rather than back – none of that pipe-and-slippers retro stuff, like the born-again Bonneville he was constantly being urged to produce, and eventually did in 2000, seemingly against his better judgement.
See more news and features in the June issue of CBG
---
Advert

Enjoy more Classic Bike Guide reading in the monthly magazine. Click here to subscribe.
---