This Vincent Rapide had the usual issues while being restored, but now gets more use than a company car!
Words: a happy Oli
PHOTOGRAPHY: Jon Ryan
"YOU START IT," says Andy, tickling the new Amal carbs and putting a foot, clad in a Nike trainer, on the Vincent Rapide's kick-start, "like a cement mixer."
Vincents have been compared to many things, but a cement mixer isn't usually one of them.
Andy pushes down on the starter and I confidently expect him to suffer a sprained ankle, at the very least.
The Rapide starts first time and as it rumbles away, Andy explains: "You get lots of advice about starting a Vincent, I just worked out my own way. You get some fuel in there, pull in the decompressor, get it to TDC and push down hard, but don't release the decompressor till you are at the bottom of the stroke. The flywheel momentum that's built up does the rest. Like starting a cement mixer."
Andy Hopkins' 1953 Vincent Rapide is the touring model of the famed 998cc V-twin.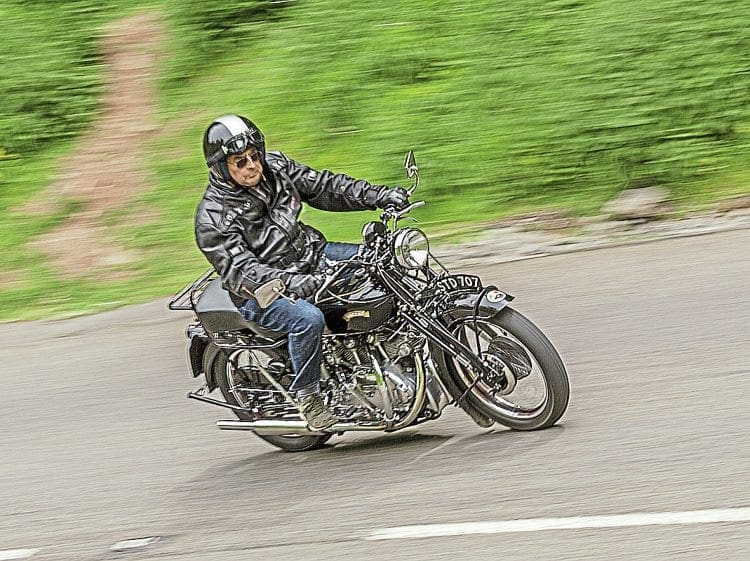 This Rapide was built between January 6-13, 1953 as an export model for the Indian Sales Corporation of America and was fitted with the second example of Vincent's new die-cast engine. "Many Vincent aficionados believed die-cast engines were not introduced until the later series 'D' in 1954," says Andy. This bike shows them to be wrong."
In 1948, when Indian were in financial trouble, the company had become the US distributor for Vincent, Norton, AJS, Royal Enfield and Matchless in an effort to keep going.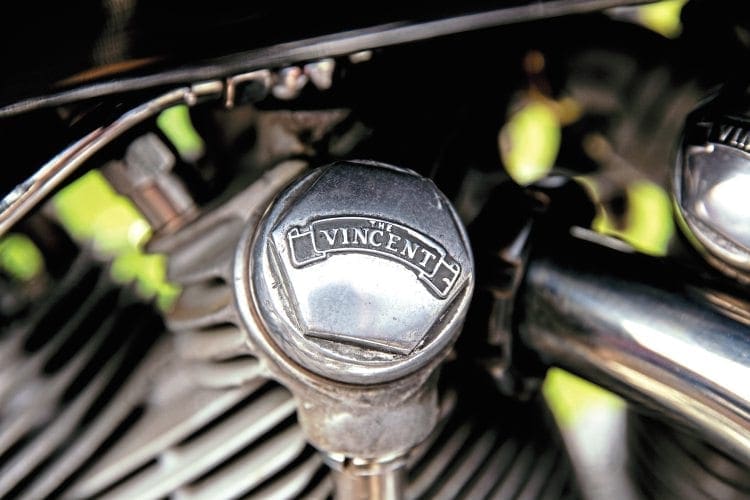 As well as selling Vincents in the US, Indian proposed building a 'Vindian', a Rapide-engined Indian Chief. While only one or two of these were built, Indian did market the Rapide badged as an Indian Vincent.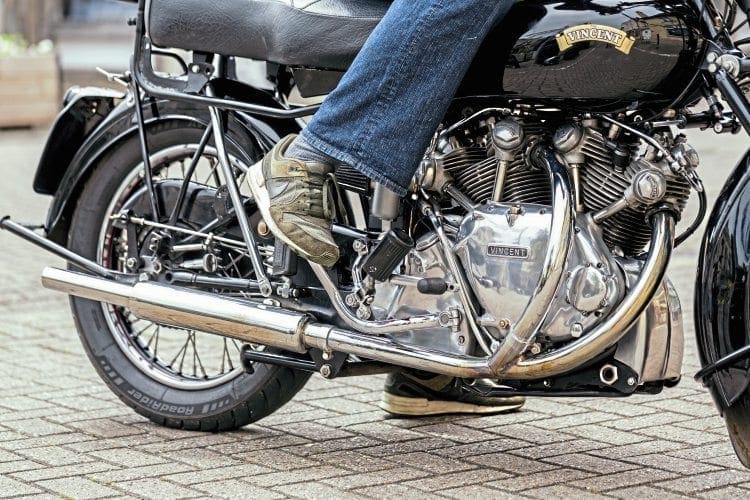 Sadly, the Indian deal fell apart and this bike never crossed the Atlantic, languishing in Vincent's Stevenage factory until the Stan Hailwood-owned dealership Kings of Oxford bought up Vincent's surplus stock.
This one was sold through Kings' Manchester shop in March 1954.
Read more and view more images in the September 2019 issue of CBG – on sale now!