■ oxprods.com ■ From £399
The new HJC flip up helmet is a little deceiving. Pick it up and it doesn't look like a flip up.
Have a feel, try the visor mechanism and vents – it feels like a nice sporty helmet.
Only the red catch at the bottom of the chin gives you any hint the chin bar comes up. It's light, too – not as light as a modern racing helmet, but light enough to ride all day, even on upright classics without any fairing protection.
While the outside is a pretty standard lightweight composite, inside feels sumptuous and I have to say, as good if not better than some of the Japanese brands – certainly better than the BMW System helmet I use.
Whether it stays like that (my previous BMW helmet was still like new inside after five years) is another matter.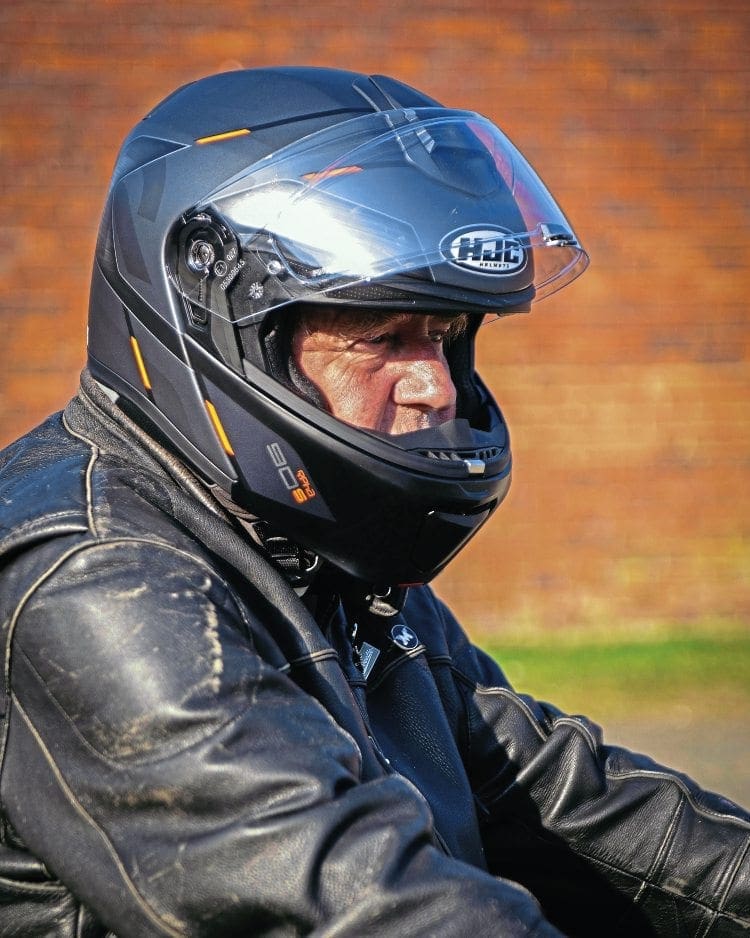 But the cheek pads can be changed for new or different sizes. The visor is easy to use, has great peripheral vision and it comes with an anti-mist insert.
The strap is an easy to use metal buckle and the drop-down tinted visor works nicely, too.
This is a very nice helmet, and not just for the price – it feels a lot more expensive.
HJC are a brand that just seems to be gaining confidence which is nice to see, as the long-standing opposition seem to have rested on their laurels. This is a great, all-year round helmet.
Read more News and Features online at www.classicbikeguide.com and in the November 2020 issue of Classic Bike Guide – on sale now!