Words by Oli – Photography by Gary (prettyboy) Chapman
THE HONDA CB650 FOUR of 1978 was the last of an illustrious line, a swansong model with a new engine and frame, but partly thrown together using left over bits from older models.
Launched in 1971, Honda's CB500 Four and the later CB550 had been big hits. Lighter than the CB750 by a long way and a good deal less intimidating to ride, they were lower, neater and had a well-balanced over square engine that revved freely with hardly any vibration.
You could use it to tour, or commute or even street race with a bit of tweaking. It was a modern motorcycle that appealed to many.
Having established the market for the middleweight four, it took rivals a good few years to catch up; Suzuki managing it first with their GS550.
By 1978 Honda were losing their mojo a little. They had realised that the SOHC engine that had shaken up the world of motorcycling a decade before was reaching the end of the road.
The dry-sump 750 and the wet sump 550 were being outperformed by more modern DOHC motors from Honda's rivals.
Honda came up with a new DOHC 750 four, which in the first version was a bit stodgy and had American styling with four silencers. The swoopy tanked Eurosport models would come a year later and were better received on this side of the Atlantic.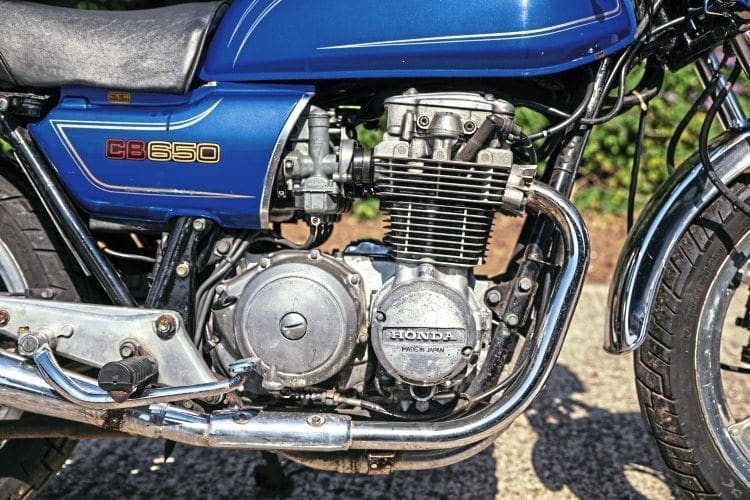 But Honda went a different route with their new four-cylinder middleweight, the CB650Z. It was almost as if they were concerned buyers might not have confidence in the new bikes and their traditional punters would be frightened off by two camshafts and four valves per cylinder.
Did they create the CB650 as a sort of safety valve in case it all went horribly wrong?
Their offering in the middleweight market was being ably filled by the CX500 and there wasn't much point in Honda competing with themselves by continuing to make the CB550, especially at the same time the new CBX550 was under development.
There was still a hole in Honda's line-up between 500 and 750 and a 650cc four made perfect sense.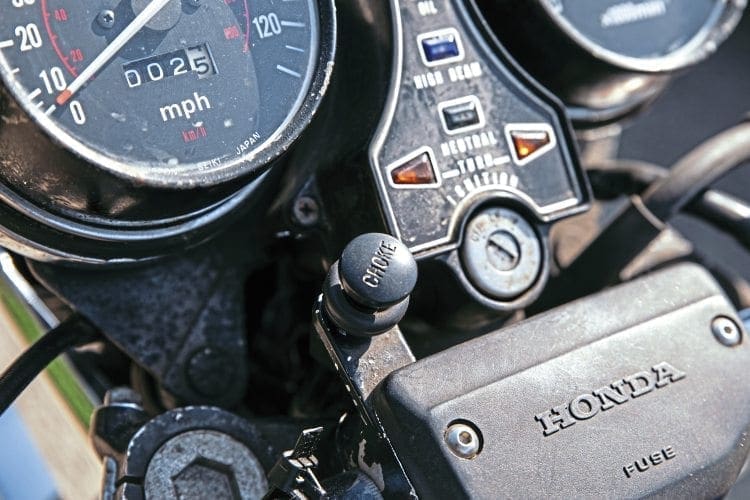 The market for a 650 four had been built by Kawasaki and their Z650, with Yamaha snapping at their heels with their chunky but competent XJ650 with its shaft drive.
Lots of riders would plump for a 650 over a 750, as they tended to be lighter, cheaper to buy and to run and faced smaller insurance bills.
Read more and view more images in the September 2019 issue of CBG – on sale now!