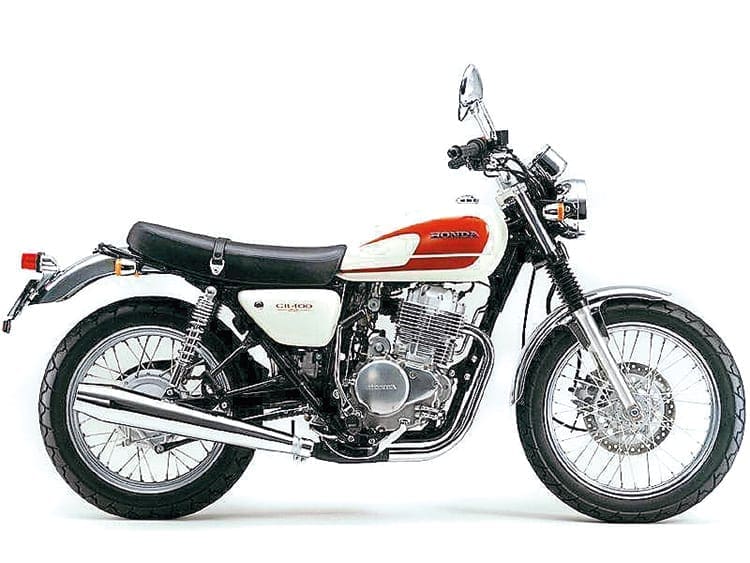 It was great to see a buyer's guide to the Honda singles in CBG; it even featured a bike from my 'wish' list, the CB400SS, though I doubt I'll see one this side of a lottery win or rich relative dying… Also of course my beloved CB250RS was in there, as I have two, one which I bought new in 1981, in my opinion a superior machine to the Superdream in most respects, and I have one of those as well.
I must admit there was one thing that I had forgotten, that the 1982 XL250R, although using a very similar engine to the XL250S and CB250RS, had gear driven balancers, just as the rather forgotten CL250SC did. I think it was to make room for the extra low crawler gear on the CL and extra speed on the XL250R. In 1984 there was the XL250RE, but that was a completely redesigned engine with the radial head, two carbs and very like the later 400 and 500cc engines, though wet sump rather than dry.
One small thing though; the first CB250RS models are RSAs: the A denoting a 1980 model, the later electric start models were the RSDC or in some markets RSZC, the C denoting model year 1982. Like the FT500 the RSDC electric start gave problems (I had one of those too, and was glad I kept my RSA as in the end I sold the RSDC as somehow it didn't even ride the same). The best bit about the electric start bikes are the upgraded front forks and the proper cush drive in the rear wheel.
The VT500FT Ascot didn't replace the FT500, the FT came first, yes, in 1982, but then they sold alongside each other in 1983 and the VT went on to 84 then was dropped as well. I have one of those as well, an 84 model from the Canadian market. Otherwise all very informative.
Best wishes, Michael Durrant
Want to read on? Then subscribe to Classic Bike Guide and read our magazines online!
For more content, why don't you like our Facebook page here, or follow us on Instagram for a snippet of our striking pictures!