Words by Oli Photography by Gary Chapman
ALONG WITH WHICH oil to use and which petrol won't gum up your carbs, many a pub or internet debate has been had about what the next 'affordable' classic will be.
Most old Brits over 250cc are heading north of £3000 and the prices of legendary Italian mounts are going stratospheric.
Late 1970s Jap bikes, especially cult items, are seeing similarly high prices. And, as many returning motorcyclists look out for the bikes they had, or indeed lusted after, in their youth, the early 1980s are attracting plenty of interest.
The Kawasaki GPz750 four is an excellent example of a solid, usable, big classic, with plenty of style and few foibles. They're well worth snapping up, if you can find a good one.
The brutal beefiness of the 750's bigger brother, the GPz1100, might have attracted more buyers, while the smaller sibling, the GPz550 was cheaper and easier to live with.
The 750 quickly came up against more powerful rivals, including the GPZ900R, Yamaha FZ750 and Suzuki GSX750ES and the later GSX-R 750 most of which handled better and had fancier engines, while Honda's 750 V4s were much more mechanically sophisticated.
But nearly 40 years on, the GPz750 has much to recommend it.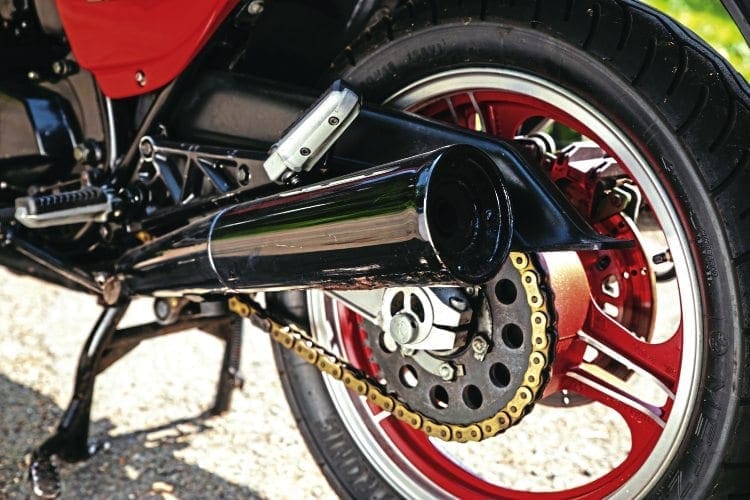 Back in the early 1980s the various members of the GPz range would be seen in clusters at pubs and meeting places, often as a bike acquired after losing one's L-plates.
And that's what makes it a future classic. If you had one when they were new, you may well look back on it with fond nostalgia and want to relive your youth.
And if you couldn't afford one then, today the reasonable price will make it easier to fulfil that dream.
Read more and view more images in the October 2019 issue of CBG – on sale now!