Words by Oli Hulme Photography by Matt and Mortons archive
THE NAMING OF motorcycles usually follows a series of conventions.
There's the racing links – Bonneville, Le Mans and Montjuic.
There are names that are supposed to represent the machine and rider's vision – Dominator, Thunderbolt or Fireblade. And there's those with seemingly random collections of letters – CB, XS, SS and Z.
As far as we can tell there's only one motorcycle that is named after its ability to stop. The SF in Laverda 750SF stands for Super Freni, or in English, Super Brakes.
The 750SF's brakes were a bit special, it has to be said.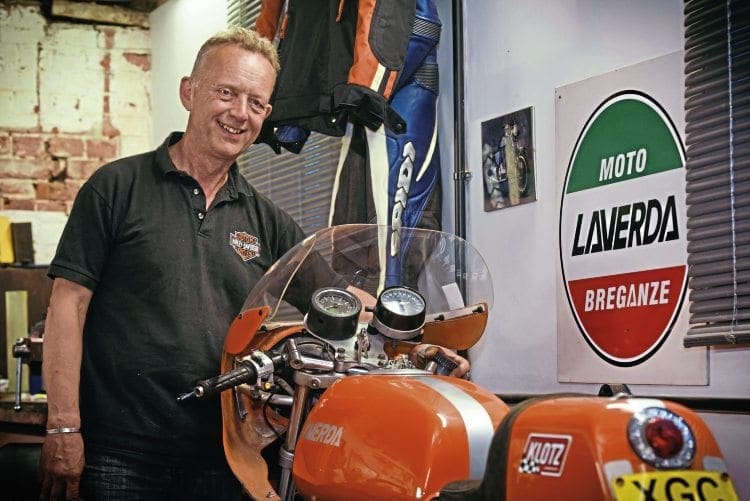 Not many manufacturers would have considered that the Grimeca or Ceriani drums used on most of their top end rivals were not good enough and built their own, better, stopper.
And then they stuck a marginally smaller in-house TLS brake on the back too, but then that was Laverda all over.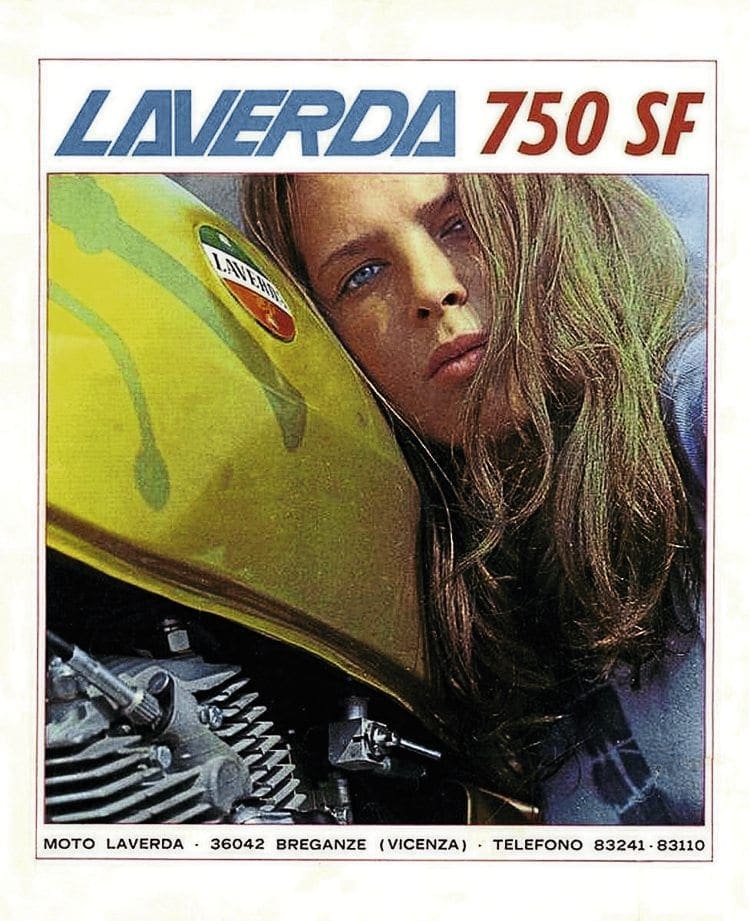 Laverda were, and are, a maker of agricultural machinery, and the separate motorcycle company was set up in 1947 by Francesco Laverda, the grandson of Pietro Laverda, the parent company's founder.
The early Laverdas were small capacity bikes built to fill the need for personal transport in postwar Italy, but unlike many of their rivals, the Laverdas were built up to a standard, rather than down to a price.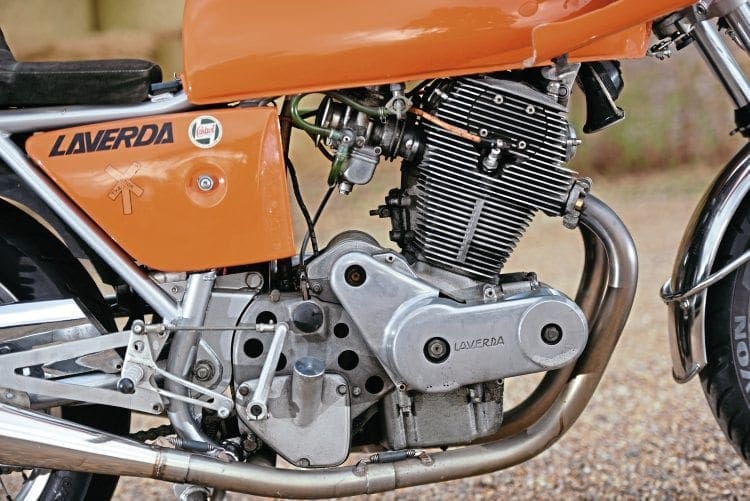 The resulting machines took part in many endurance events.
Read more and view more images in the August 2019 issue of CBG – on sale now!