THE NAVIGATIONAL TRIAL Herefordshire on the Edge attracted 92 entries on classic machines, ranging from the 1920s through to the 1990s.
This event, organised by the Herefordshire section of the Vintage Motor Cycle Club, provided its usual challenge to riders and machines, with unscheduled heavy rain adding to the difficulties.
There were some wonderful performances, Colin Durnall rode his 1937 350cc hand change Red Panther from Wolverhampton to the start in Leintwardine, visited an amazing 24 of the 32 checkpoints to win a gold medal and then rode it home.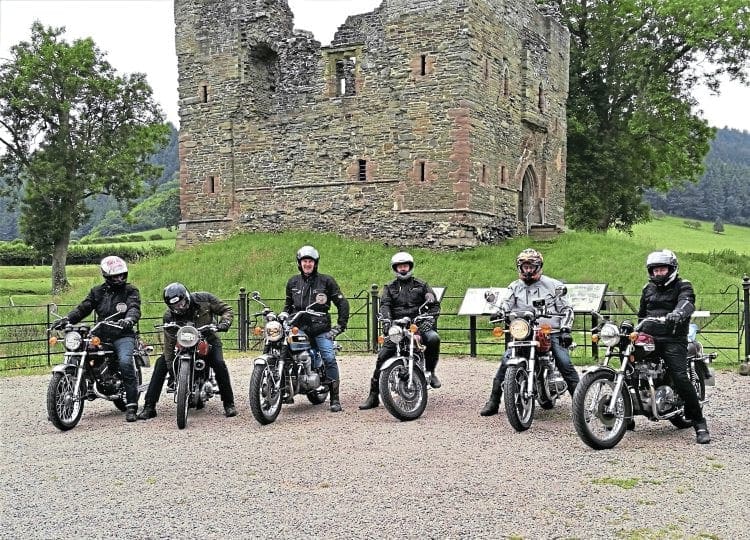 Terry Pickering visited every single checkpoint on his 1972 GT550 Suzuki, one of only three riders to do so.
Just 43 riders completed the event with 22 winning gold medals, six winning silvers and 15 taking home bronze.
Twelve riders were awarded the coveted Ragged Edge ribbon for including visits to the four special checkpoints, sited on unsurfaced roads.
Read more News and Features in the August 2019 issue of CBG –on sale now!