Here today, gone tomorrow: Rachael Clegg scratches the surface of a short-lived hero – the Ariel Sloper.
WORDS: RACHAEL CLEGG Photography: Gary Chapman
Fancy some bangers and Smash potato?Or fish and Microchips? Thought not…
In 2019, few people eat Smash potatoes or crack open a box of McCain's Microchips; these phenomena are – along with lava lamps, pocket TVs and SodaStreams – part of the 20th-century's ever-growing list of 'here today, gone tomorrow' objects.
But not all ephemera with a temporary shelf life are a gimmick. And this month's Motorcycles that Matter is one such example: the Ariel Sloper.
The Sloper was a machine that performed remarkably well, withstood numerous endurance tests, was unusually reliable, leaked relatively little oil and was easy to maintain.
And it didn't look too bad either. Yet it had a far shorter shelf life than Smash potato; such that the Sloper is barely even a footnote in Ariel's history. But its 'here today, gone tomorrow' status was nothing to do with it being a has-been gimmick; rather, it was simply down to bad timing.
The Sloper was produced in the early-1930s as part of the 'Ariel' range of the Cycle Components Manufacturing Company, at its Selly Oak factory.
And while very few reports of the machine still exist, those that do are glowing. One such report is that of Motor Cycling's motorcycle tester 'Cyclops' (yes, strange name), whose report was published on June 10, 1931.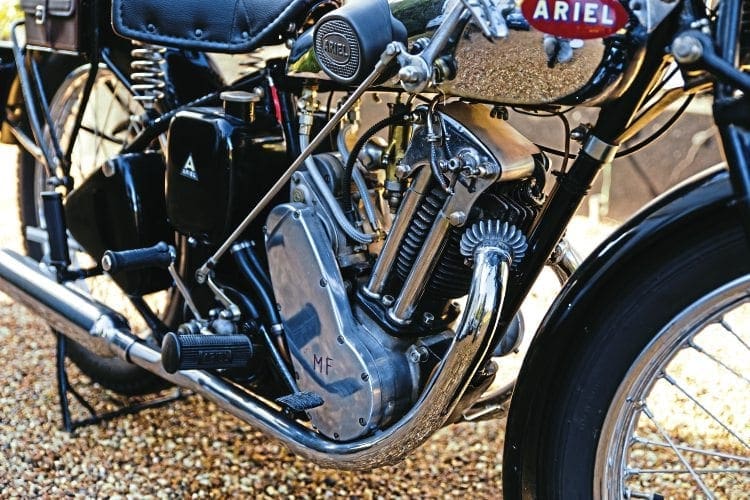 The article detailed Cyclops' participation in the Scottish International Six Day Trial (ISDT) on a brand-new, straight-out-of-the-box 497cc Ariel Sloper.
It was a bold move: for both machine and rider. The ISDT was the world's most arduous, challenging, gruelling motorcycle test–taking in rough terrain, fast road sections, mountains and trails. It was a test that could have back-fired perilously, yet the four-valve single proved to be a huge success.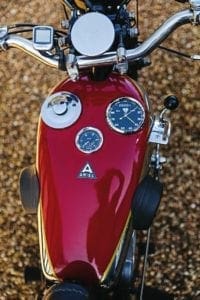 Speaking of the ISDT, he wrote: "Whatever the theorists may say concerning the advantages or otherwise of having four valves per cylinder, the fact remains abundantly clear that the Ariel concern has produced an engine so designed which in certain respects excels any other power unit produced from the Selly Oak factory."
Read more and view more images in the August 2019 issue of CBG – on sale now!
---
Advert

Enjoy more Classic Bike Guide reading in the monthly magazine. Click here to subscribe.
---