The names Magni and MV Agusta are well acquainted, but only now are the two united in one bike – the 750S Tributo
Moto Magni celebrated its 40th birthday in 2017, but it's only in the past six years that its small but well equipped factory, run by Giovanni Magni, 59, has started using the products of the modern MV Agusta firm as the basis for creating and refining a blend of yesterday's looks and today's performance.
Mind you, it's hard to think of any company more entitled than Moto Magni to use current MV Agusta hardware to produce such an authentic retrobike.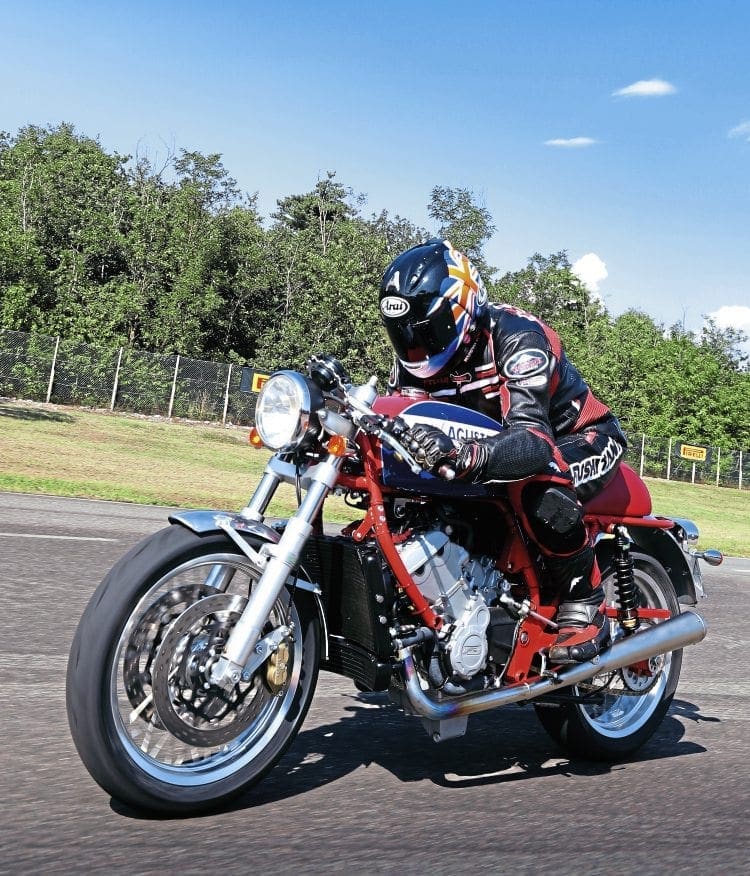 For it was the firm's founder, Giovanni's late father Arturo who, before he passed away in December 2015 at the age of 90, led the world's most successful ever non-Japanese GP race team to its remarkable haul of 75 road racing World Championships in 26 years, bankrolled by the profits of Count Agusta's helicopter factory and achieved with bikes developed in MV's former race HQ at Gallarate, just a stone's throw from Moto Magni's Samarate factory.
However, Giovanni's first Magni MV tribute bike was actually a ringer, because the only thing MV about the Magni Sport 1200 S introduced 20 years ago in 1999 was its styling.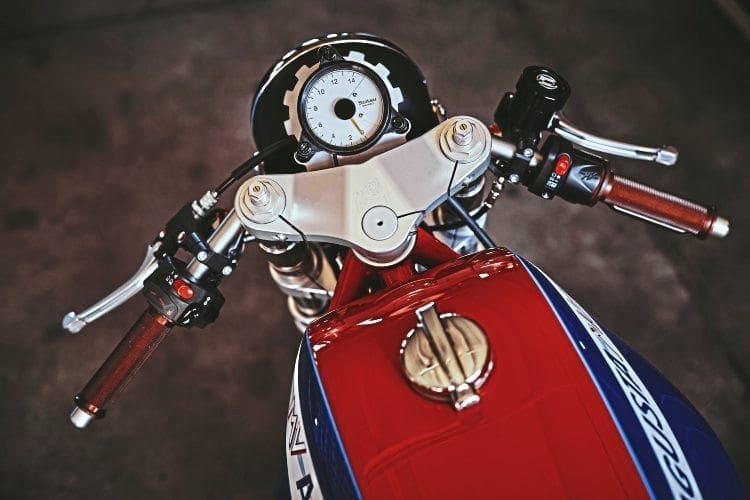 For this was a palpable pastiche of the original ultra-desirable four-cylinder MV Agusta 750S streetlegal superbike, of which just 402 examples were built from 1971-75 (one of which sold in April 2018 for £96,700 ($122,108) at the Stafford Classic Show auction).
That's because the Magni lookalike was powered by a Japanese engine, the ubiquitous Suzuki 1200 Bandit motor.
Despite borrowing various design cues from the original MV 750S, like its red leather hump-backed seat and the shapely so-called disco volante (flying saucer) styling of the fuel tank with tricolore paintwork (but a Gallic red, white and blue rather than the colours of the Italian flag – no, I've never been able to find out why), the result looked pretty ungainly, plus it was rather uncomfortable and tiring to ride.
Nevertheless, 92 examples were sold around the world during the next decade, and these have themselves become collectors' items, even if Giovanni Magni admits it wasn't his family company's finest piece of work.
Read more and view more images in the June 2019 issue of CBG – on sale now!