This quiet, thoughtful Welsh rider gave Triumph some great victories and was the first to break the 100mph barrier at the TT on a production bike, leading Dunlop to name a tyre after his achievement.
Words: Jim Reynolds Photography: Mortons archive
Malcolm Uphill stumbled into biking almost out of curiosity.
At just 15 he borrowed his dad's 250 BSA and went for a ride, just to see what it was all about.
He enjoyed this new found freedom so much that it was getting dark when he was almost home and the local bobby stopped him and asked where he was going. "On my way home, round the corner," he explained and the arm of the law told him to move on, without checking his licence or any other details. Beginner's luck, they call it.
The same innocent Beesa taught him some basic engineering when that curious streak came out again and he took the timing cover off to see what was inside.
He wasn't expecting anything to fall out, but a small cascade of gears hit the floor and Malcolm had to get them back in and the engine running before Dad got up and went off to his nightshift.
An urgent call for help from a biking neighbour got that headache sorted and Dad was none the wiser. Malcolm was.
Working as an apprentice in the British Rail works at Rhymney, near his home in Caerphilly, he needed transport and bought himself a 350 Ariel that opened new horizons as he rode out with his mates at weekends.
One outing took him and a friend to distant Thruxton and the 500 Mile Production Race, which got that curiosity bug working again. Young Uphill went racing.
He started with a well worn 350 Manx Norton that did him no favours until he put the engineering skills he'd learned courtesy of British Rail to good use and his natural talent began to emerge.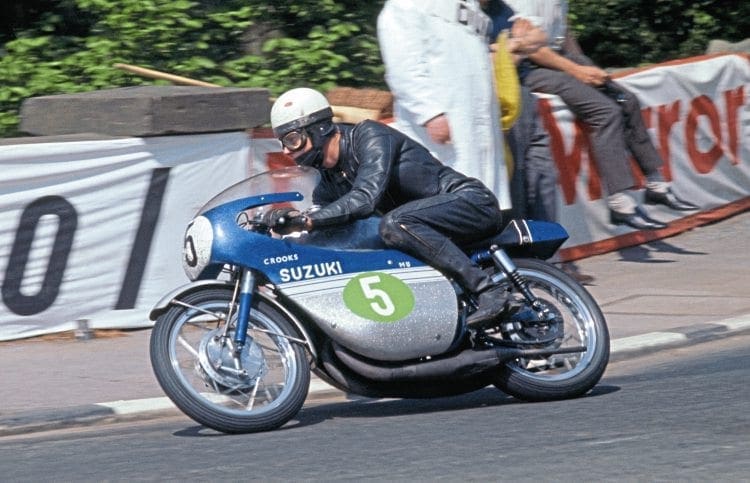 As results came and with them a measure of local fame, a dealer offered to support him.
He wouldn't name the trader when we talked, just glad that he learned enough to move on.
"He was buying engines, telling me they were for me to use, so I was rebuilding them. Then I found out he was advertising them as Malcolm Uphill engines and making money for himself!"
He stayed determinedly independent, preparing 350 and 500 Manx Nortons himself and riding the wheels off them to become one of the serious contenders on the UK scene.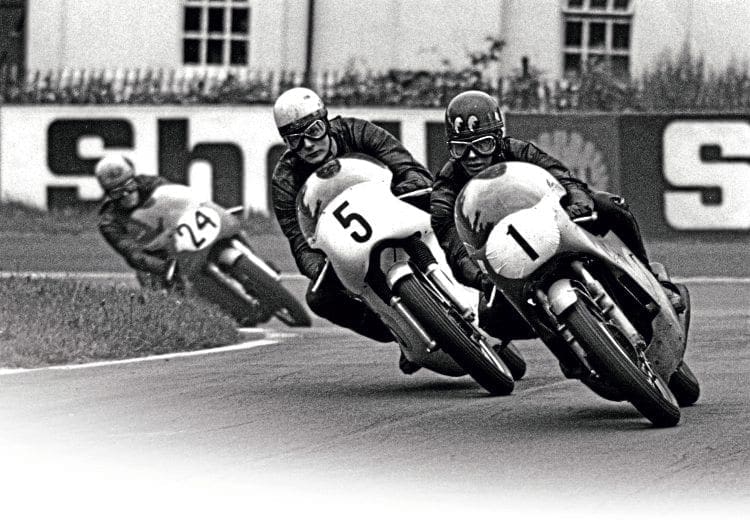 He rode well enough to win the Senior and Junior Manx Grands Prix in 1965, which was recognised when he was awarded the freedom of his home town of Pontypridd.
Ace tuner Francis Beart was a good judge of ability, he asked Malcolm to ride his Nortons, and got his first 100mph TT lap with the lad from the Welsh valleys in the saddle.
It was a partnership based on mutual respect: "Mr Beart always sent me a Christmas card, right up to the time he died."
Read more and view more images in the July 2019 issue of CBG – on sale now!