The fastest teenager on earth – the NSU Sportmax helps Hailwood become Ducati's poster boy.
'The fastest teenager on earth.' That was how the press described Michael Hailwood in 1959. He'd just returned from South Africa – the day before his 18th birthday – with enough silverware to open a candelabra workshop. 'The amazing teenage motorcycle racer' became synonymous with his name. The headline was a self-fulfilling prophecy: Hailwood settled for nothing less than to be the fastest man on the planet.
As winter approached in 1957 Stan had sent Mike to South Africa as part of his motorcycle racing apprenticeship. Young Mike – who was all of 17 at the time – was accompanied by Manchester rider Dave Chadwick and mechanic John Dadley. It was the winter after his first season in racing and he was thrust into the deep end, 9000 miles from home.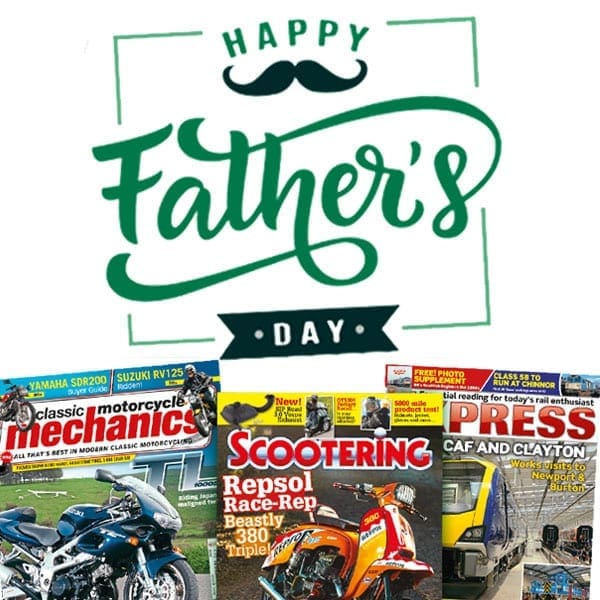 Mike said: "That Africa trip was a real eye-opener. Those riders must have been the hardest cases in the game – if you got in their way it was just too bad, they'd drive straight through you. I found the racing there much tougher than I had in England, and a good bit wilder. When the flag dropped it was like the Charge of the Light Brigade, but there were some good men, men who were extremely hard to beat."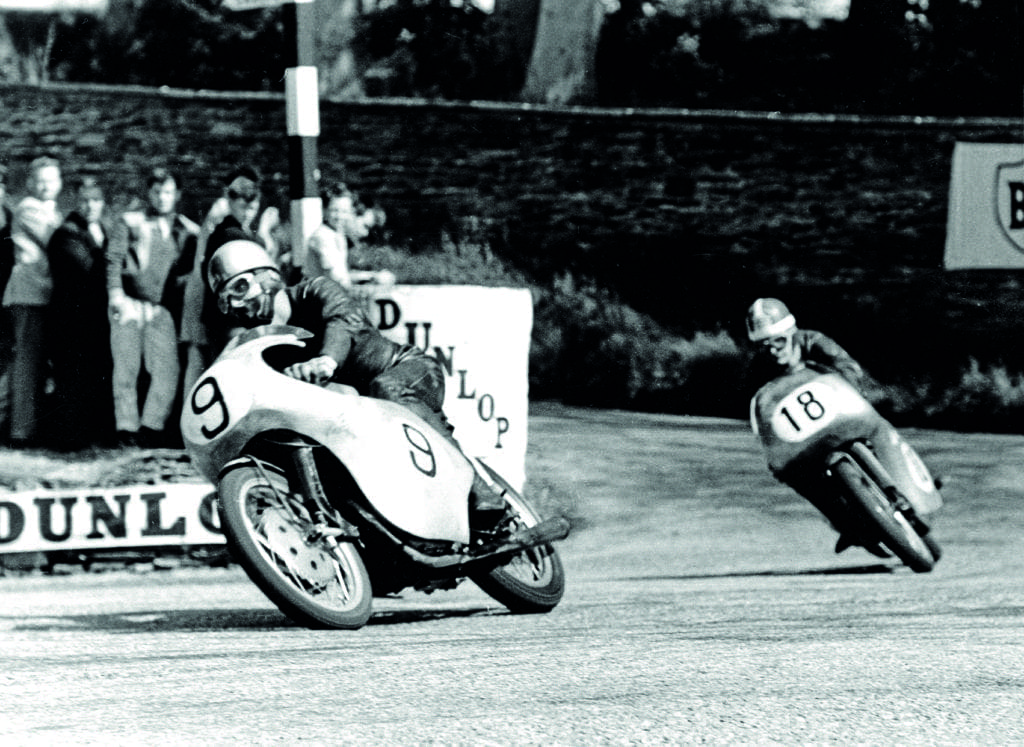 His 'charger' of choice was John Surtees' NSU Sportmax – a single-cylinder machine that was both agile and stable to ride. Speaking before his death in 2017, Sir John Surtees said: "I had a lot of success with the NSU and Mike's father Stan Hailwood came to me and asked if I would loan it to him. So I loaned it to Mike and he used it for his South African trip, which he did at the end of that year, where he really had a successful time with it."
"In fact," said Surtees, "We got him so keen on the bike I never got it back!"
The NSU Sportmax provided Mike with a solid, competitive machine. The Sportmax was based on NSU's Max (the only giveaway a 30mm Amal carb) and it was an economically-produced 247cc overhead cam machine with a pressed-steel frame design that could be manufactured cheaply and quickly. It was the Ikea of single-cylinder motorcycles. And in 1953, it was state-of-the-art.
The Sportmax – the brainchild of NSU's design chief Albert Roder – was solid and reliable enough to serve as an over-the-counter racer. Its overhead cam design helped reduce the overall height of the engine and contributed to the NSU's reliability as a racehorse. Originally sold predominantly to German racers, a genuine Sportmax developed around 28hp at 9000rpm, but by 1955 it was making around 30hp. Oil was carried in the top frame and the original 200mm twin-leading shoe front drum was replaced the same year by a better 260mm, after several riders had swapped to Oldhani or Norton drums. NSU even sold race packages to convert road-going Maxes to racers, though the works bikes always had the legs, thanks to better materials internally. It's a sign of the quality of the Sportmax that you can still see many racing today, albeit hard to differentiate works bikes from converted roadbikes.
Surtees won the 1955 Ulster GP on the Sportmax. When Hailwood was in the saddle, the machine was raced to 34 podium finishes, so it's not surprising that Hailwood brought his beloved NSU engine home with him on the plane from South Africa.
He said: "The bug had bitten me hard. It must have done – I paid £75 excess baggage to bring my NSU engine back with me. I carried it under my arm; I wanted to use it in the very next meeting. It had seen me through 20 races in Africa. And I wanted Bill Lacey to tune it."
And that he did…
Bill Lacey was a Brooklands veteran and engineer. Go-getter Stan Hailwood had asked him to come out of retirement to help prep machines for Mike. Speaking in Classic Racer in 1987 Lacey said: "One day in 1957 the phone rang and a voice said 'this is Stan Hailwood.' 'Hello Stan', I replied. 'I've not heard from you for years.' 'No,' said Stan 'I seem only to phone you when I want something."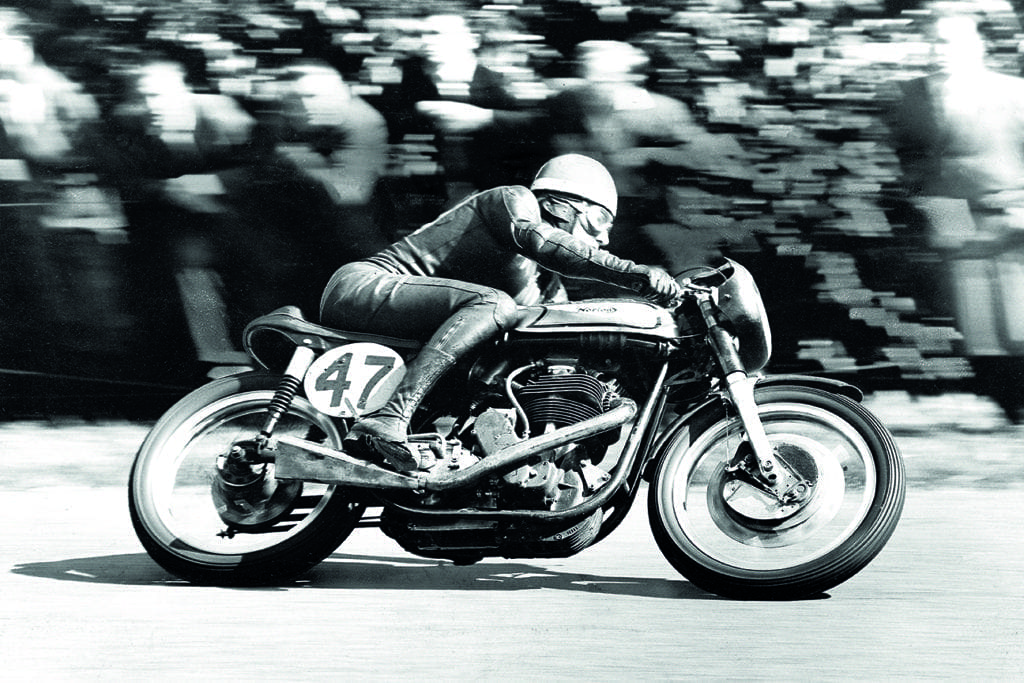 Stan said: "Young Mike is keen on racing and I've bought him a 175 MV. Bill, I want you to do the engine."
"This amazed me," said Bill. "I replied, 'Stan, I've forgotten all about motorcycle engines. They're different now from my day.' 'No they're not,' he insisted. 'They're just the same. Nothing has changed," said Stan.
Lacey agreed. He took the MV apart, played with it and the Hailwoods took it to Brands Hatch, where Mike won. This was enough for Stan to make Bill Lacey an irresistible offer: Stan would provide Bill two mechanics, pay all expenses, a car and £4000 a year."
But it wasn't just the MV Lacey was taking care of. He also worked on two 500cc Manx Nortons, two 350cc Manx Nortons, three MVs and a Ducati. And of course – the NSU Sportmax, which Lacey's daughter Ann – also an engineer – took care of.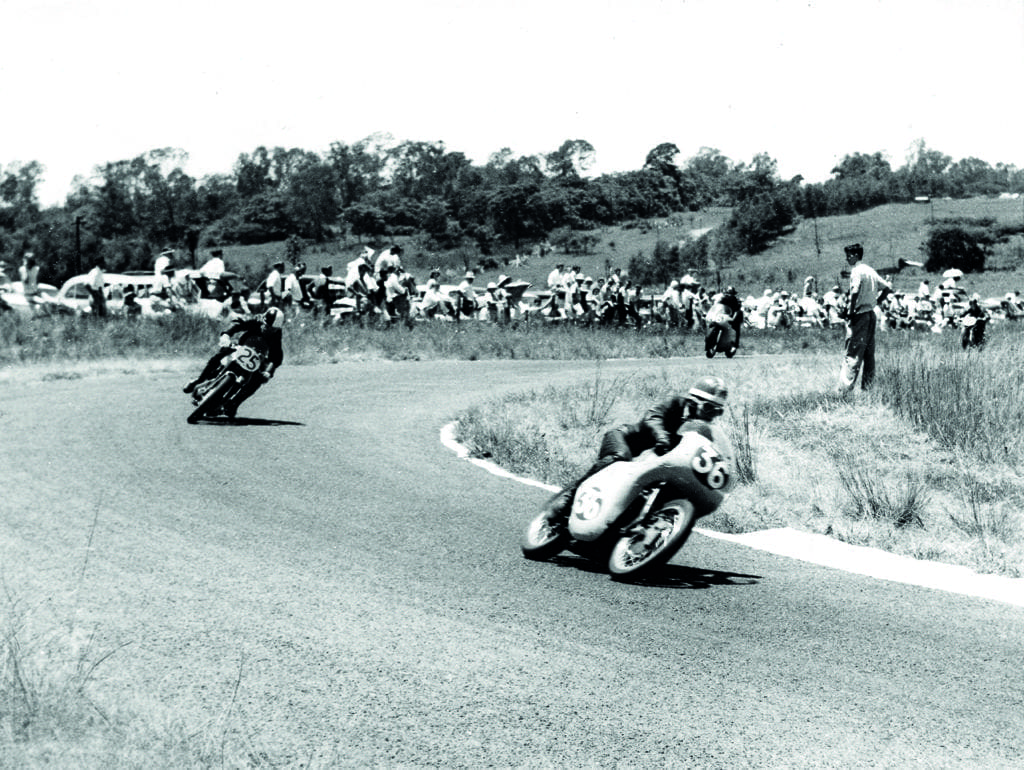 Ann's work on the NSU Sportmax contributed to her friendship with motorcycle racer Glen Henderson – who raced NSUs. The two became close friends and Glen invited her to visit him in Scotland around the time she was working on Hailwood's machine.
But this didn't go down well with Stan, as Lacey recalled in his 1987 interview: "When Stan got to hear of it he became very annoyed and demanded that she should not go and that she should not associate with Henderson."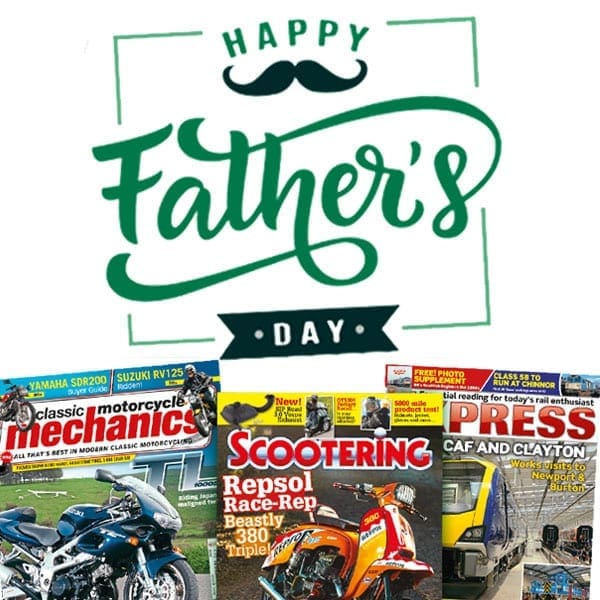 Lacey asked why, to which Stan responded: "Because she may tell Henderson of what goes into our bike. That made me furious and I said 'Stan, she keeps her mouth shut about our work. You have nothing to fear.'"
Stan, however, would not accept this and continued to demand Ann didn't associate with Henderson. But Lacey was having none of it and instead insisted that Stan cleared all his machinery from his workshop within a week.
"Stan sent about three vans round and everything belonging to Hailwood was gone that same afternoon!"
Nonetheless, Hailwood entered the 1958 TT in all four solo classes: 125cc, 250cc, 350cc and 500cc. It was nothing if not ambitious: Mike was barely 18-years-old.
"I was the only rider on the Island to enter the lot," said Mike in Hailwood by Mike Hailwood and Ted Macauley. "I was confident, without being cocky, that I could at least get a replica."
Among his machines that year was the NSU Sportmax, a 125cc Ducati and two Senior and two Junior Nortons. He finished third in the 250cc race behind Carlo Ubbiali and Tarquinio Provini, 12th in the Junior TT, seventh in the 125cc race and 13th in the Senior. Not bad for a first shot.
Mike went on to become a serious contender in the world season that year – by the end of which he was fourth in the world 250cc championships and sixth in the 350cc championships. He was also the British champion in the 125cc and 350cc classes – results that when added-up amounted to 74 firsts and 38 new lap records. He'd already wooed the press. He'd already left many of his peers for dust. And now the works teams were noticing him…
In 1959 the Bologna-based Ducati factory offered Mike a 125cc machine, quickly followed by a 250. And as if that weren't enough for an aspiring 18-year-old motorcycle racer, they also sent an expert from the research and development department as custodian of the machines.
Dr Montano – the Ducati chief – sent a telegram to the Hailwoods' Oxford home – albeit in broken English – saying:
"I AM ENTHUSIASTICALLY GLAD FOR VICTORIES OF MIKE WHO ALONE SAVED THIS YEAR THE DUCATI PRESTIGE STOP

"I AM GRATEFUL TO HIM AND TO YOU DEAR MR HAILWOOD WHO ARE VERY LOVELY AND DO ALL YOUR BEST FOR OUR PRODUCTS STOP

"HURRAH TO THE CHAMPION OF ENGLAND HURRAH TO YOU AND TO THE DUCATI STOP"
Ducati would be Mike's choice throughout the British season. And he was never beaten on one throughout. In fact, such was his prowess on the Dukes that he even won three British championships in one day that year. He was Ducati's wonder boy.
Hailwood was, indeed, the fastest teenager on earth. And he was about to get even faster…
ATTENTION! This Father's Day, get an extra £5 off when you buy your father something he'll really appreciate. Take out a gift subscription for any of the following titles and we'll give you an extra £5 off… making it even cheaper for you to spoil him this Father's Day. Click here to see some fantastic offers on subscriptions!