In this instalment, we reveal how fate played its hand not only in the career of 'Mike the Bike', but also in a much wider context – and with brutal irony – in the building of one motorcycle empire as another collapsed and crumbled. For now though, let's rewind to 1967, and start at the start…
WORDS: RachAel Clegg Photography: Mortons archive
Hailwood must have breathed a huge sigh of relief as the 1967 season drew to an end. Worn out, weary of technical battles with Honda and disappointed at not winning the 500cc championship, the 27-year-old star was ready to start afresh for the 1968 season.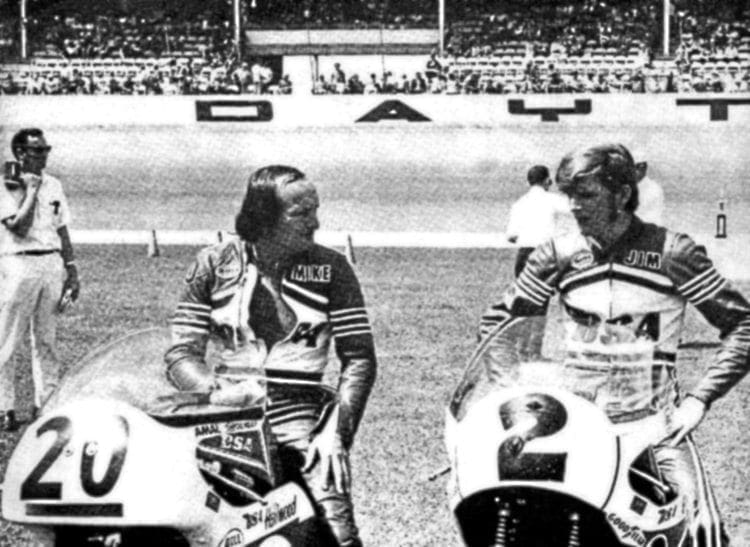 Fate, as ever, had other plans, plans that would shape Hailwood's career for the next decade. For Mike, the late 1960s and early 1970s marked a period of gradual transition: From two wheels to four.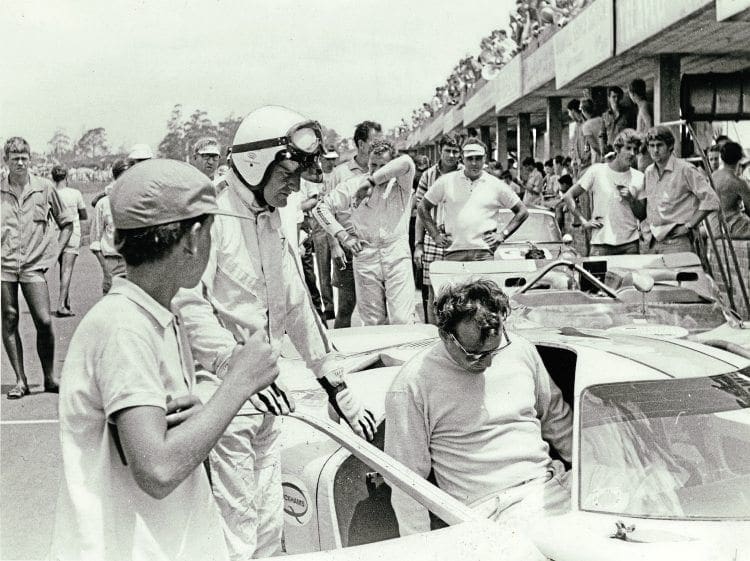 It was a transition that saw Hailwood competing at various non-championship events, including the Daytona 200 and even a Swiss hill climb, alongside establishing himself as a racing car driver.
Let's go back to the start…
It's winter 1967 in South Africa, and Mike Hailwood has been nominated not only for an MBE but also as Sportsman of the Year by the Sports Writers' Association.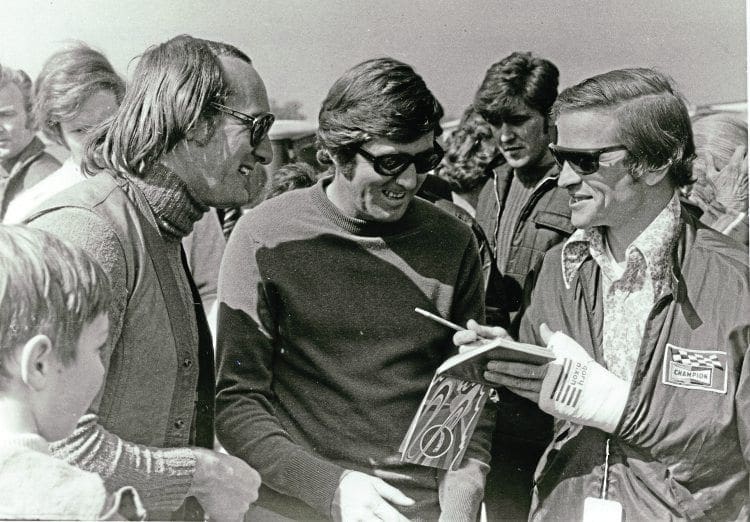 The latter – as noted in Mick Woollett's book Mike Hailwood: A Motorcycle Racing Legend – was for 'contributing most to Great Britain's sporting prestige during that year', though really it ought to have been for putting up with such an unyielding machine as the RC 181 (Honda 500/4). If only the Sports Writers' Association knew the half of it, they would have nominated him three times over.
Indeed, as we saw in the last chapter, the 1967 season was immensely challenging for Hailwood and disappointing – he desperately wanted to beat arch rival Giacomo Agostini on his MV and win the 500cc championship, but his Honda RC 181 handled too badly for the job.
Added to this frustration was Honda's reticence about putting it right – in spite of the team's seemingly infinite resources.
For the new season, Hailwood stated that he was not prepared to sign to Honda until he had tested its machinery for the championships.
It was also rumoured Hailwood was in talks with Count Domenico Agusta – owner of MV Agusta – about riding for the Italian factory for the 1968 season.
But there was a curious silence from Honda. So curious, in fact, was this silence that even the motorcycle press commented on it. Motor Cycle ran a headline in 1968 which read: 'What are Honda up to? That's the question puzzling the motorcycle world'
Read more and view more images in the May 2019 issue of CBG – on sale now!
---
Advert

Enjoy more Classic Bike Guide reading in the monthly magazine. Click here to subscribe.
---