MOTORCYCLES PLAY A key role in the Salon Privé Concours d'Elégance and the event attracts owners and enthusiasts from around the world.
This year will be no different and is set to include two classes for two-wheeled machinery.
The Exceptional Motorcycles and Exceptional Competition Motorcycles categories will be a central part of the event when it returns to Blenheim Palace in September.
Several historic motorcycles have already been confirmed for the prestigious concours, including a rare and valuable 1974 Ducati 750SS 'Green Frame'.
One of only 401 produced, all of which were hand-built and overseen by technical boss Fabio Taglioni, this example was sourced from Spain by its current owner and returned to the UK for a full restoration.
Together with a 1976 750SS by Newton Engineering and 1975 900SS that have also been entered, it completes a full set of round and square-case Ducati v-twin motorcycles.
It will be the first time three examples of this kind have been exhibited together in the UK.
"The Motorcycle display will showcase the best that design and engineering have given us," said Anthony Godin, who, along with Mike Jackson, is part of the selection committee who will have the difficult task of judging. "Visitors will get to see the great café racers of the 1950s and 60s, to Choppers from the 1970s and wacky racers from the 1980s."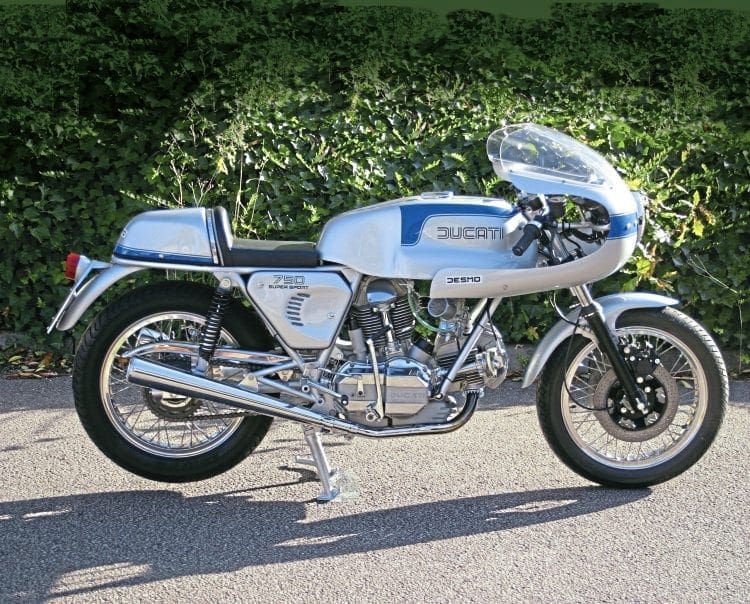 The experts from the International Chief Judge Advisory Group will perform their duties on a 'virtual' basis on September 23, with all bikes being meticulously inspected and class awards decided upon.
The class winners and runners-up are selected by the jury, while the top prize, Most Spectacular Motorbike, is chosen by the Duke of Marlborough.
The Salon Privé Concours d'Elégance takes place on Wednesday, September 23, and the full event runs until Saturday 26.
Ticket buyers have been guaranteed a full refund should the event be cancelled, and should the Government impose maximum event guest numbers which sit above the bookings, money will be returned on a last-in, first-out basis. Visit salonpriveconcours.com
Read more Letters, Opinion, News and Features online at www.classicbikeguide.com and in the September 2020 issue of Classic Bike Guide – on sale now!